Published: 15/08/2022
-
20:19
Updated: 15/08/2022
-
20:36
Jodie Marsh has slammed the "ridiculous" criticism of topless magazines, saying that "I exploited the men".
Several years ago, a campaign called "Lose the Lads' Mags" called for the magazines to be banned.
---
While in 2015, The Sun ended their page three segment following years of calls for it to be scrapped.
Speaking about the topic, Nigel Farage asked Ms Marsh on GB News' Farage: "There's a lot of criticisms now, of course The Sun doesn't do page three anymore, we're told its objectivising women and its demeaning and it's awful and it shows how dreadful men are.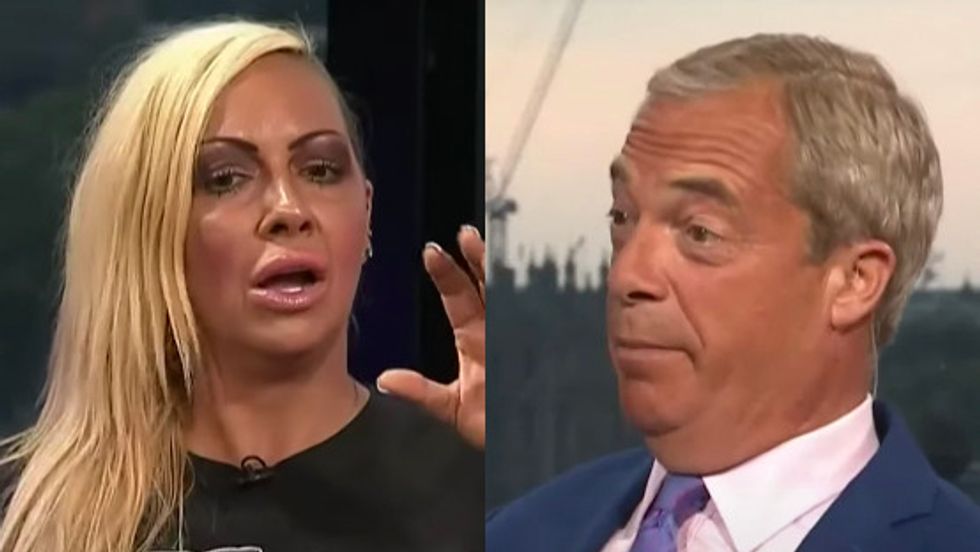 Jodie Marsh and Nigel Farage
GB News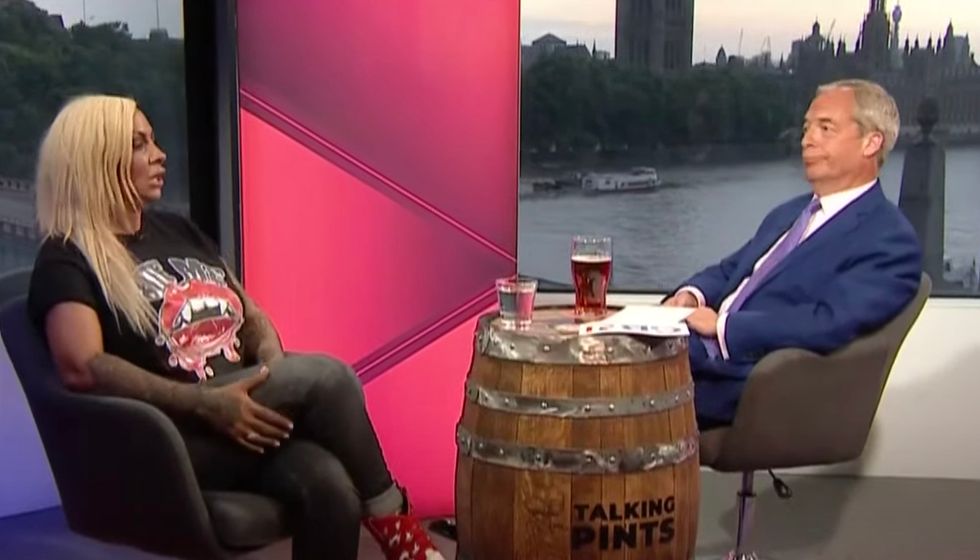 Ms Marsh in conversation to Nigel
GB News
"What do you make of all that debate?"
Ms Marsh said: "It's ridiculous isn't it, all that ban the lads' mags.
"That group of women who got together to try and ban the lads' mags all they actually did was put women out of work.
"Because not only us the glamour models, but most of the staff working on those shoots were female.
"My hair stylist, my make up artisit, the photohraphyer was female.
"The art director, the stylist for the clothes, we were like one big family on the lads' mags and they just put women out of a job."
Nigel then asked: "So you don't think it was demeaning, you were doing it in your own free will?"
Before Ms Marsh replied: "No, I was exploiting the men, they were paying to see me.
"If you go on holiday now to say France you will 100 percent somewhere there see a woman topless in the beach for free.
"They paid a fortune to see my boobs, I exploited them."