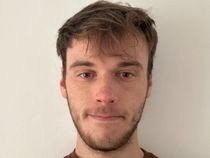 Climate activist Greta Thunberg was joined by just nine protesters at a demonstration calling for further protection of forests.
Campaigning outside Parliament House in Stockholm, Thunberg made an appearance alongside a small pocket of fellow eco-activists.
---
The youngster is seen holding up a sign promoting her campaign group School Strike for Climate, that she founded in 2018.
A larger sign, held up by fellow protesters, proclaims: "Forests are not renewable."
Thunberg's group appear to be the only people within close proximity of the area, with two people nearby appearing to be minding their own business while paying little attention to the protest.
It comes after the 20-year-old activist was detained by police in Germany at a demonstration against the expansion of a coal mine.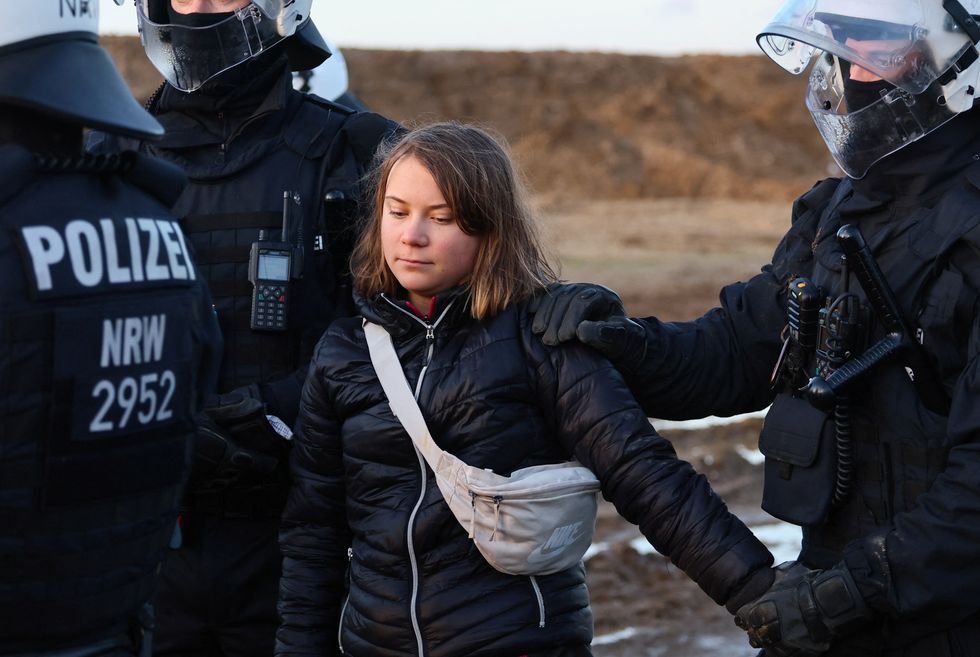 Greta Thunberg was detained by police in Germany
WOLFGANG RATTAY
Thunberg was making her feelings against the demolition of the coal village of Luetzerath known.
She was then seen sitting alone in a large police bus after having been detained.
The activist stated "climate protection is not a crime" in a passionate speech following her release from detainment.
Thunberg was carried away by three police officers and held by one arm at a spot away from the edge of the mine and escorted back towards police vans. She was released later in the evening.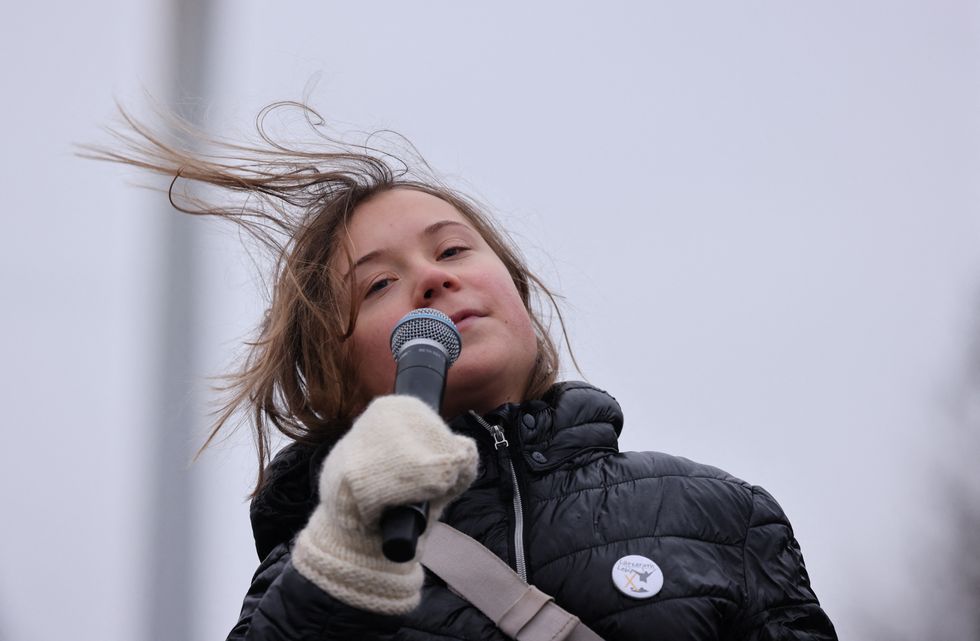 The young activist made an appearance at Davos in a climate protest
THILO SCHMUELGEN
She has described the mine's expansion as a betrayal of present and future generations and accused Germany of being one of the biggest polluters in the world.
The eco warrior made an appearance at Davos as the World Economic Forum meeting took place, where she protested in sub-zero temperatures along with fellow protesters.
The protesters chanted "What do we want? Climate justice. When do we want it? Now" and "Fossil fuels have got to go", while Thunberg held up a sign saying "Keep it in the ground".
Thunberg famously told leaders at the age of 16 "our house is on fire" during an impassioned speech to leaders at the WEF meeting in 2019.