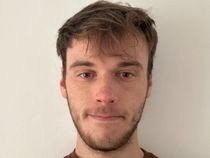 By Ben Chapman
Published: 03/12/2021
-
12:31
Updated: 03/12/2021
-
12:36
Bomb squad technicians were sent to a hospital after a man reported to casualty with a WWII anti-tank shell stuck up his bottom.
They reported to the scene after medical experts gathered fears over whether the bomb would explode.
---
The patient reportedly told doctors he "slipped and fell" onto the 17cm by 6cm armour-piercing projectile, which he claims was a part of his personal collection.
A source told the Sun "He was in a considerable amount of pain. I think he collected military memorabilia."
A spokesman added: "The item had been removed prior to police arrival and the Army's Explosive Ordnance Disposal team were contacted."
A hospital spokesperson said "relevant safety protocols" were adhered to and there were no risks to staff, patients or visitors.
The MoD added they sent the bomb squad due to a request from local police.