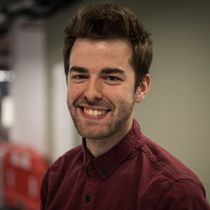 By Carl Bennett
Published: 22/05/2022
-
16:16
Updated: 14/02/2023
-
11:20
Football legend and TV personality Ian Wright has launched a new campaign with Cadbury and The Prince's Trust to help young adults nationwide overcome their doubts
Ian Wright MBE has today appeared at The Emirates stadium to be the first to write on the Cadbury Wall of Doubt and to encourage others to do the same.
---
The 8ft wall is part of the Cadbury 'Give A Doubt' campaign, a partnership between the brand and youth charity The Prince's Trust, that encourages the nation to share their doubts in order to help young people overcome theirs, after research revealed three quarters (74%) of people experience doubts daily, 25% are lacking in self-confidence.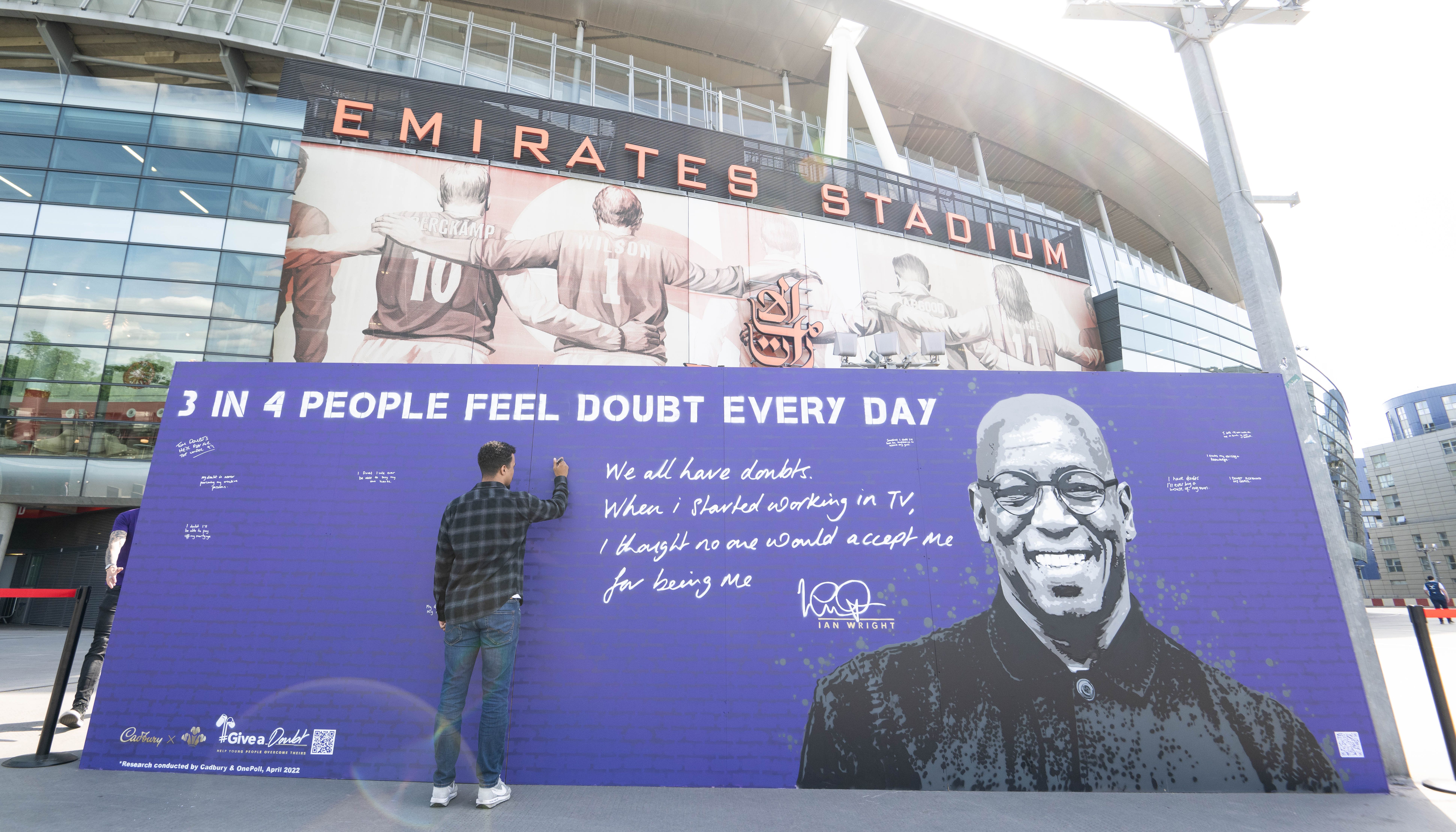 A member of the public writes on the Cadbury Wall of Doubt at The Emirates stadium in London
Jeff Spicer/PA Wire
In a bid to break down these barriers, Cadbury is encouraging people to share their uncertainties, helping young people to realise these are normal and that they needn't hold them back. The campaign features a range of famous faces including Oscar winning actress Dame Helen Mirren, rapper, chef and Bafta-winning personality Big Zuu, five-time gold Paralympic medallist Ellie Simmonds and acclaimed actor Richard E. Grant, who have all shared their doubts to inspire others to do the same.
Cadbury has also launched limited-edition Cadbury Dairy Milk bars, displaying Wright's doubt, as well as those of footballing legends Steph Houghton and Gary Neville. The bars feature a QR code that links to an online support hub, giving young people access to a range of resources.
Commenting on his doubt, Ian Wright said; "We all have doubts. I didn't think I'd ever make anything of myself. I doubted whether I could become a footballer, doubted whether I could work in TV. Then when I started working in TV, doubted whether I'd be there for long - I wasn't TV trained, didn't finish school, but there I was hosting a prime-time gameshow for millions of people. Everyone has doubts, but over time I have gotten better at managing them and trying to make sure they don't stop me from doing the things I want."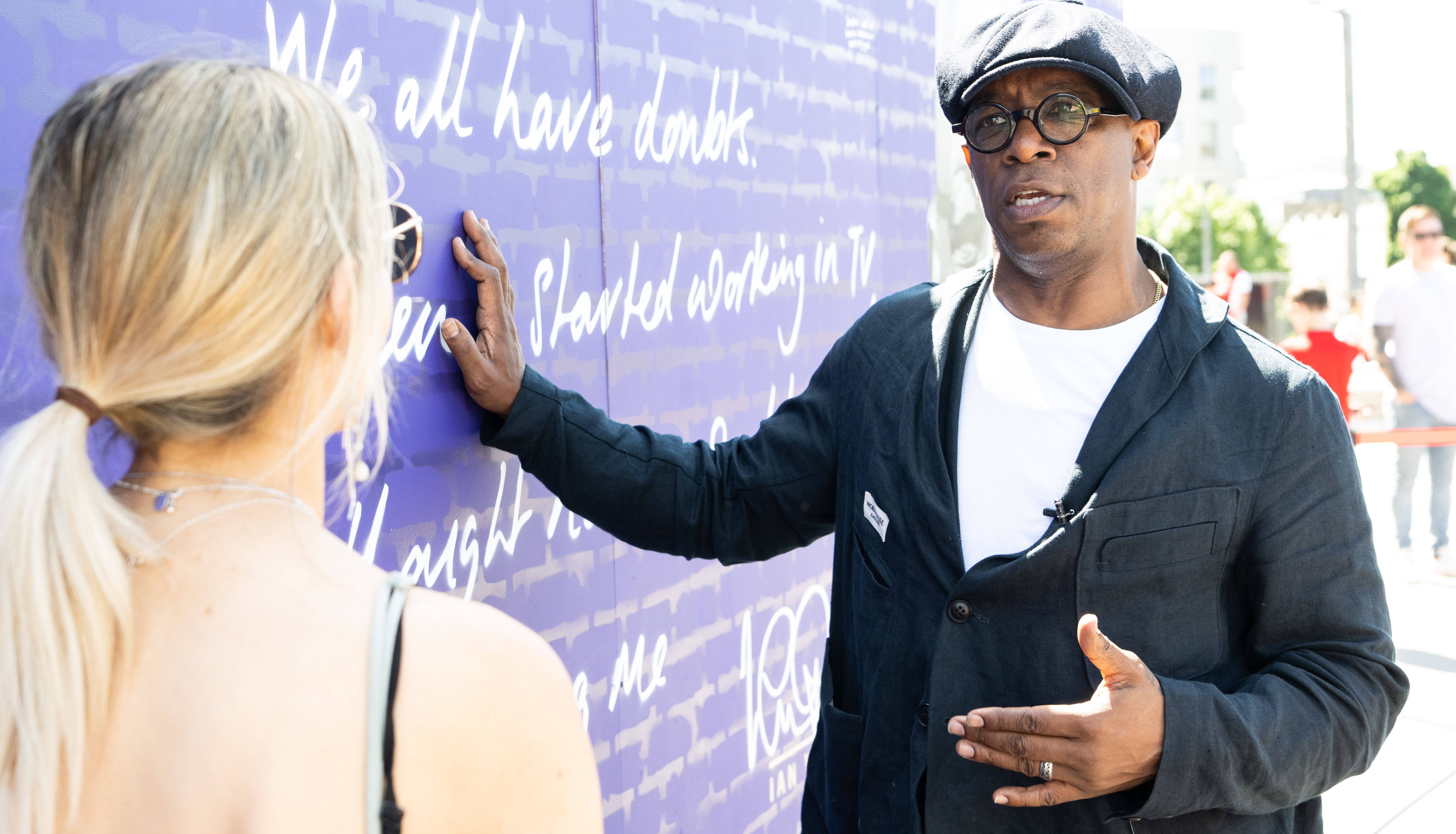 Ian Wright unveils the Cadbury Wall of Doubt at The Emirates stadium in London
Jeff Spicer/PA Wire
Pippa Rodgers, Brand Manager Cadbury; "Our research has shown that young people are suffering an epidemic of doubt right now, which is why we're proud to have joined forces with The Prince's Trust, encouraging people across the nation to open up and share their uncertainties, in turn empowering young people to overcome their own.
"Hearing doubts from people we look up to, is surprising and powerful, especially from those who have experienced huge success in their lives. Our Give A Doubt campaign features several of those voices, from professional footballers and Olympic medallists, to Oscar-winning actors and Bafta-winners, who are all helping young people to realise that everyone has doubts, that they are normal, and that they can be overcome. Sharing a doubt is an act of generosity that will help young people nationwide to feel more confident about their futures."