Published: 13/06/2022
-
09:29
Updated: 14/02/2023
-
11:03
A former RMT boss was left fuming after GB News presenter Isabel Webster hit back at the upcoming train strikes.
The Rail, Maritime and Transport (RMT) union has announced a Tube strike on June 21, while its members at Network Rail and 13 train operators will walk out on June 21, 23 and 25.
---
While members of Unite at Transport for London (TfL) and London Underground will join the walkout on June 21 in growing disputes over pay, jobs and pensions.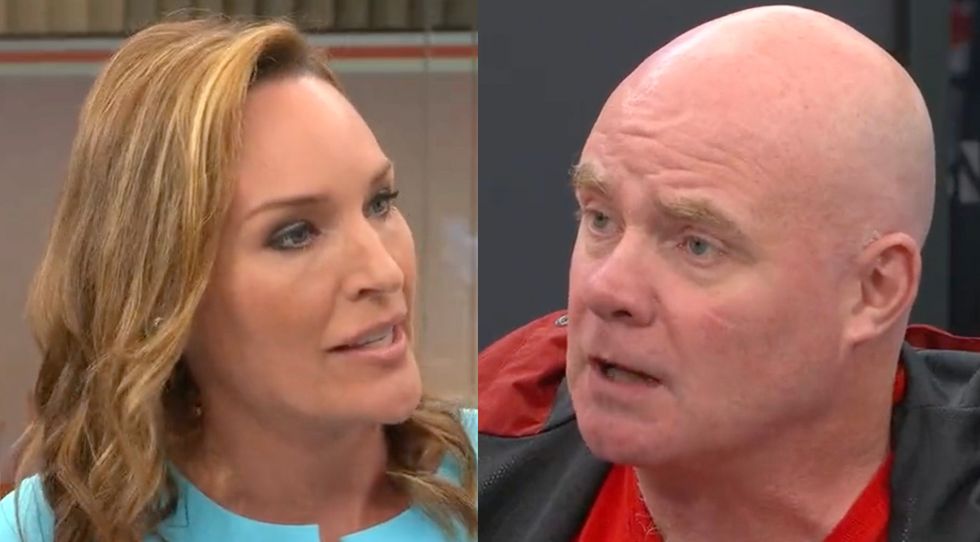 Isabel Webster and Steve Hedley
GB News
The move has been met with criticism by many, as commuters across the country attempt to find alternative ways to get to work.
But speaking on GB News' Breakfast with Eamonn and Isbael, Steve Hedley, former RMT Assistant General Secretary attempted to back the action.
"You've got the Tory Party in massive trouble over Partygate, several other issues, the cost-of-living crisis.
"They want a distraction, they want their Margaret Thatcher moment when they took on the miners' union.
"So instead of sitting around in a reasonable way trying to sort out a deal with the trade unions, and it's not just the RMT by the way, it's the TSSA, I don't know the last time they went on strike.
"And instead of sitting round the table in a reasonable way, we've got these headlines grandstanding, that's no way to sort out an industrial dispute.
"We've got thousands of people who have worked right throughout the pandemic, had no reward whatsoever, were clapped like seals on Government orders every Wednesday night and were put on a three year pay freeze.
"At the same time we had a proliferation of billionaires and trillionaires in this country, we had the re-distribution of wealth from the poor to the rich in the country and it's got to stop.
"The job of any trade union is to make sure their workers at least keep pace with inflation with wage rises."
Isabel hit back by saying: "A lot of people will think my job is under threat or I'm also facing a squeeze with the cost-of-living, I've got lots of problems myself.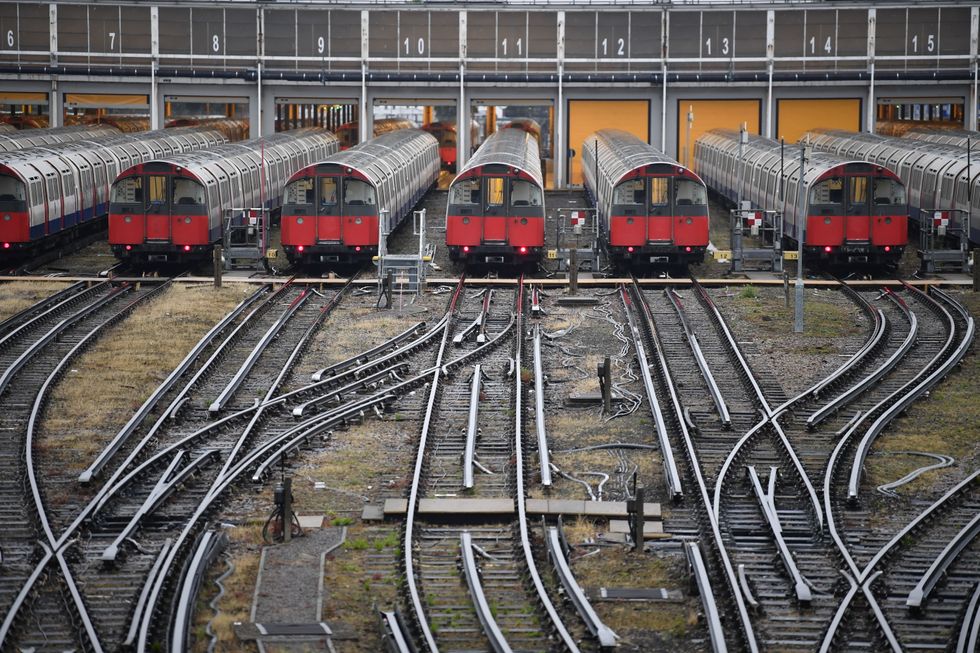 Train journeys are set to be severely disrupted next week
Beresford Hodge
"But you're holding me to ransom with these strikes.
"Children that haven't been able to take exams won't be able to get to their GCSE's because they can't use the rail networks.
"We're talking about millions of people being disrupted by this, not one, not twice, but three times in one week.
"This is not about red meat for the Government, this is in line with public opinion, people don't want this."
Before Mr Hedley continued: "Public opinion from people you meet, public opinion from working class people
"People like nurses, people like the janitors, the dustman are experiencing the same problems that we have.
"Unfortunately some of their trade unions aren't as strong as we are.
"I would love to be able to go on strike for the nurses and get them a pay rise as well, you're talking absolute nonsense.
"The people who can avert all this are Grant Shapps and his cabinet.
"There is money to go to war in Ukraine, there's money to give the shareholders billions of pounds a year for sitting at home twiddling their thumbs.
"There's enough money to give Tory party supporters to give PPE contracts which they can throw away £20billion on PPE they can't even work, but they can't give the works they labelled heroes and they got the whole country clapping for they can't' give them a pay rise."