Published: 03/03/2022
-
09:38
Updated: 03/03/2022
-
09:45
An elderly Russian woman has been brutally arrested by police in St Petersburg after peacefully protesting Vladimir Putin's ongoing invasion of Ukraine.
Yelena Osipova is a well-known activist and a survivor of World War 2's siege of Leningrad, according to reports.
---
She was pictured calling for an end to violence in Ukraine as Russian forces continue their attempts to capture the capital, Kyiv.
Clapped by others, Ms Osipova held aloft hand-written signs, with one reading "Soldier! Drop your weapon! And you will be a real hero!"
But during her peaceful call for change, the pensioner was arrested by eight Russian police officers who led her away from the crowds.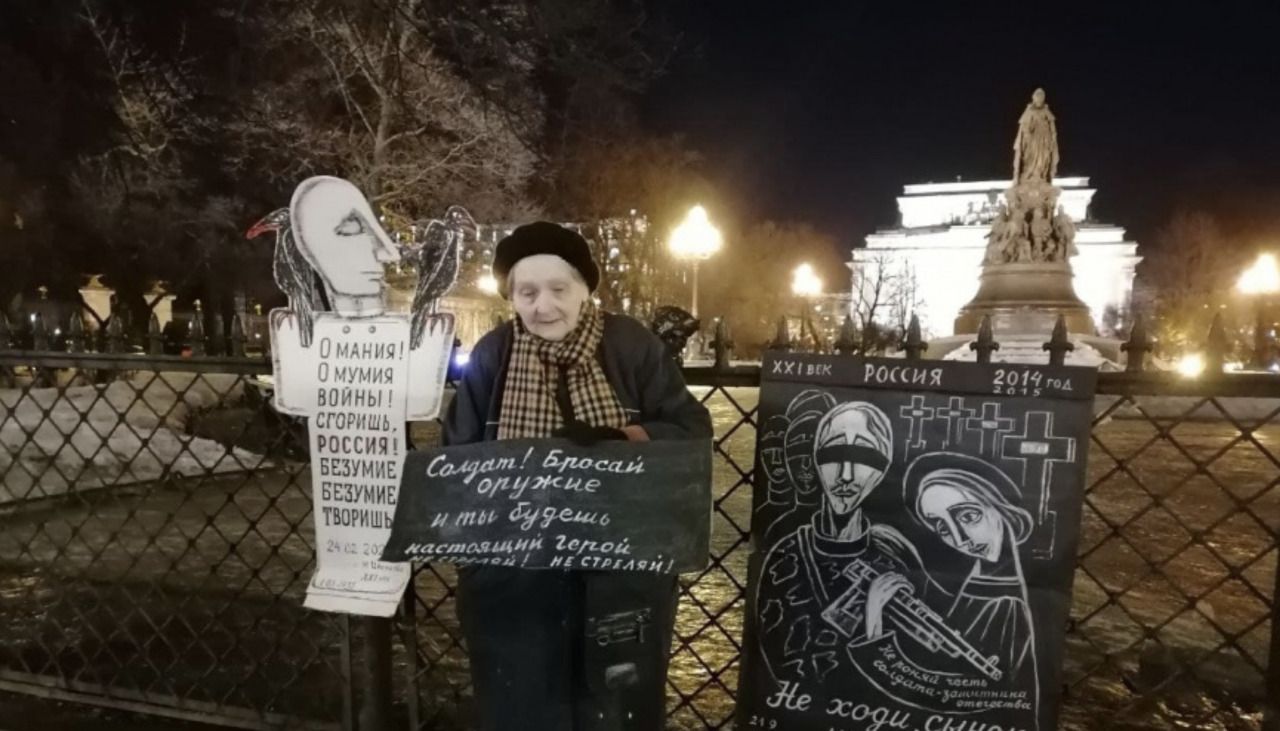 Ms Osipova calling for an end to the war
Twitter / @rafbekcisi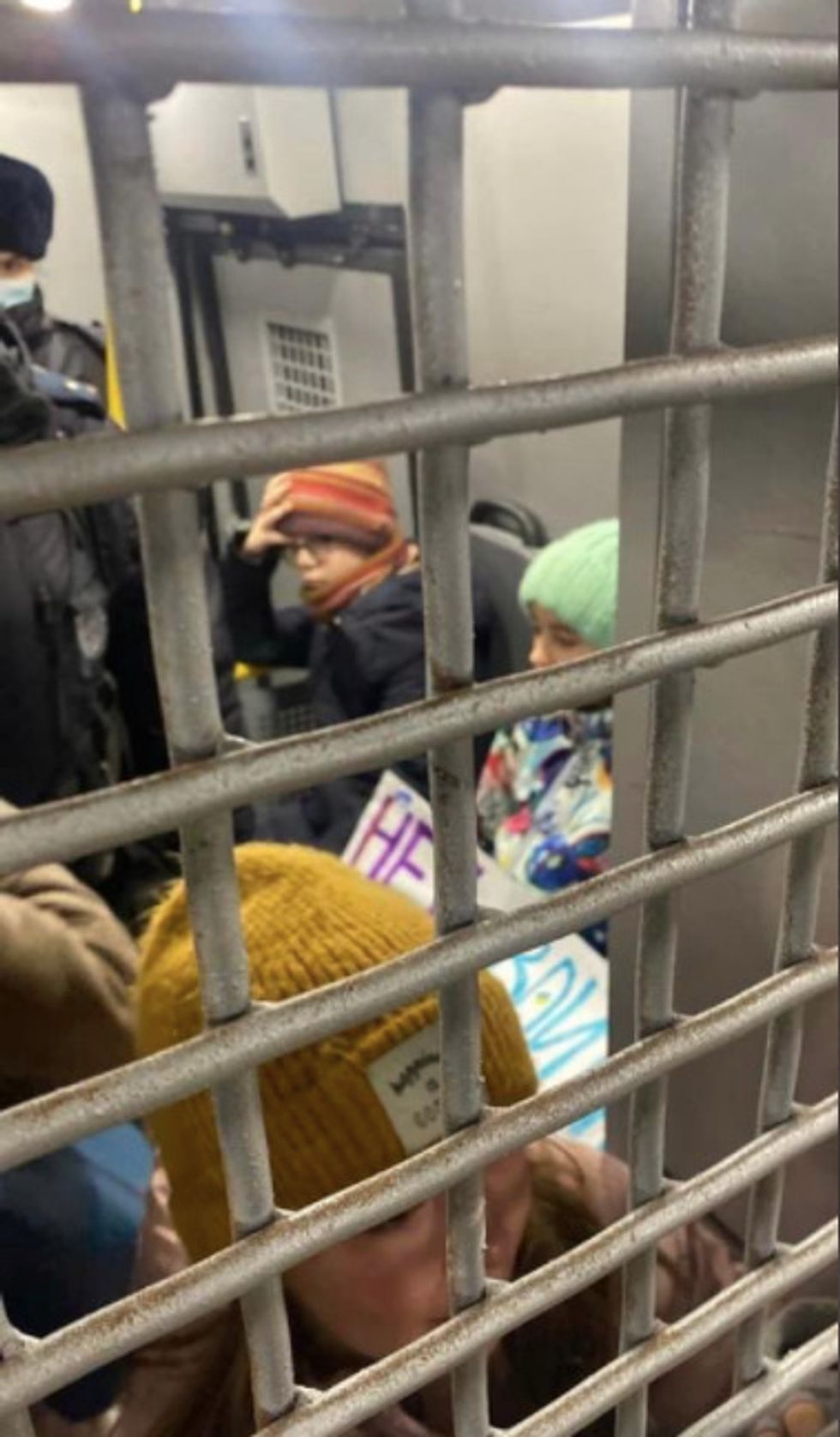 Children were pictured in police vans on Wednesday
Ilya Yashin
The incident has caused rage amongst people on social media with one person saying they were "shocked and outraged" by her arrest.
Meanwhile, @FedericaAgosti added: "How much pain can it hurt to review the war on your doorstep when you yourself have experienced those atrocities?"
This comes after images circulated on Wednesday of children being kept in police vans after participating anti-war protests in Russia.
Opposition politician Ilya Yashin, who posted the picture, tweeted: "Nothing out of the ordinary: just kids in paddy wagons behind an anti-war poster.
"This is Putin's Russia, folks. You live here."