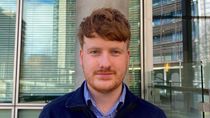 Published: 13/04/2023
-
09:07
Lee Anderson has slammed Nike over its decision to use a trans influencer to promote its women's clothing range, calling the move an "insult to women".
Dylan Mulvaney has come under fire after posting on Instagram promoting Nike sportswear, including a sports bra.
The Ashfield MP joined Dan Wootton on GB News and called it a "mockery to women".
He said: "This is mocking women to a new level. Women don't act like that, they don't punch around making silly noises, making silly arm movements and stuff like that.
"If all women acted like that on this planet, mankind would end tomorrow, it really would.
"Anybody who's buying Nike stuff now needs to have a long, hard look at themselves in the mirror. This is just this is just beyond the pale. It's an insult to every single woman on the planet."
He continued: "You look at the brilliant women we've got in the UK, we look at the recent success of the football team last year. We've got some fantastic women. We wouldn't be around if it wasn't for our fantastic females on this planet. Yet you've got people like this being supported by Nike."
Dan Wootton Tonight is live, Monday to Thursday from 9pm, only on GB News.