Published: 22/03/2022
-
16:34
Deputy Prime Minister and Justice Secretary Dominic Raab believes there is strong evidence of war crimes in Ukraine as Vladimir Putin's invasion continues.
Russians began their attack on February 24, but despite missile attacks causing chaos across large parts of Ukraine, they are yet to take over the capital, Kyiv.
---
Speaking about the invasion during Commons justice questions, Mr Raab warned that "there will not be a peaceful settlement to this".
He added: "I think we all can agree that trusting Vladimir Putin to keep his word is going to be a very tall order for anyone in the international community, let alone President Zelenskyy, and there cannot just be a brushing under the carpet of atrocities committed now or in the future."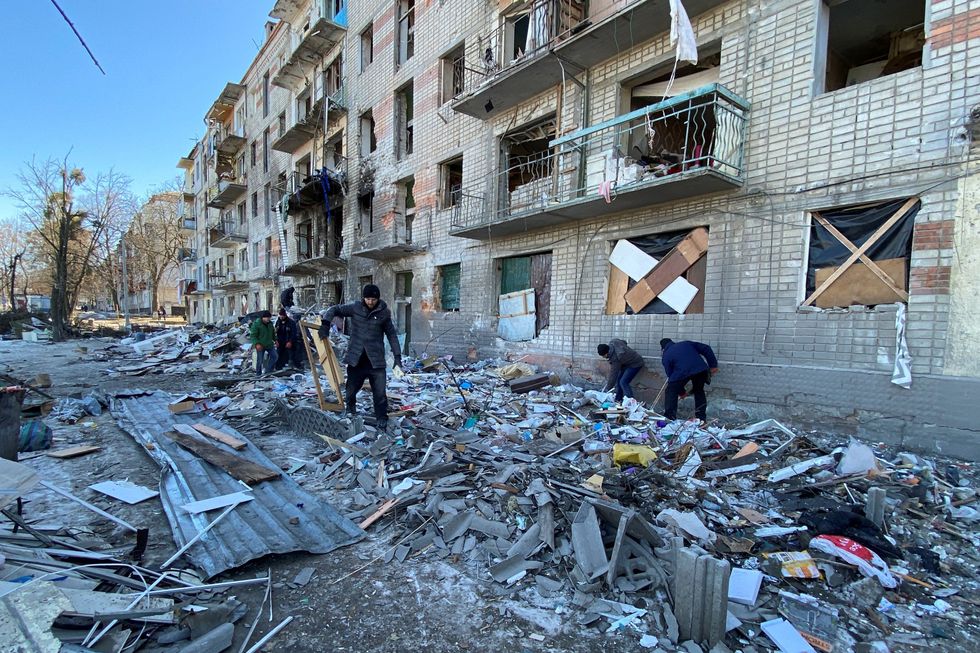 Missile attacks have caused chaos across large parts of Ukraine
Reuters/STRINGER
Mr Raab also said he believes Putin's regime is "responsible for an illegal invasion, there is strong evidence of war crimes and we believe that those responsible must be held to account".
His comments came after Conservative MP Ben Spencer asked Mr Raab what steps he was taking to ensure that the mechanisms are in place so that evidence of war crimes can be confidently collected by the International Criminal Court.
Mr Raab replied: "We're doing two things in particular, first of all I've convened a cross-Whitehall group, which we've done in the past to make sure everything from witness protection services to gathering of evidence and information co-operation, we can provide whatever support may be needed.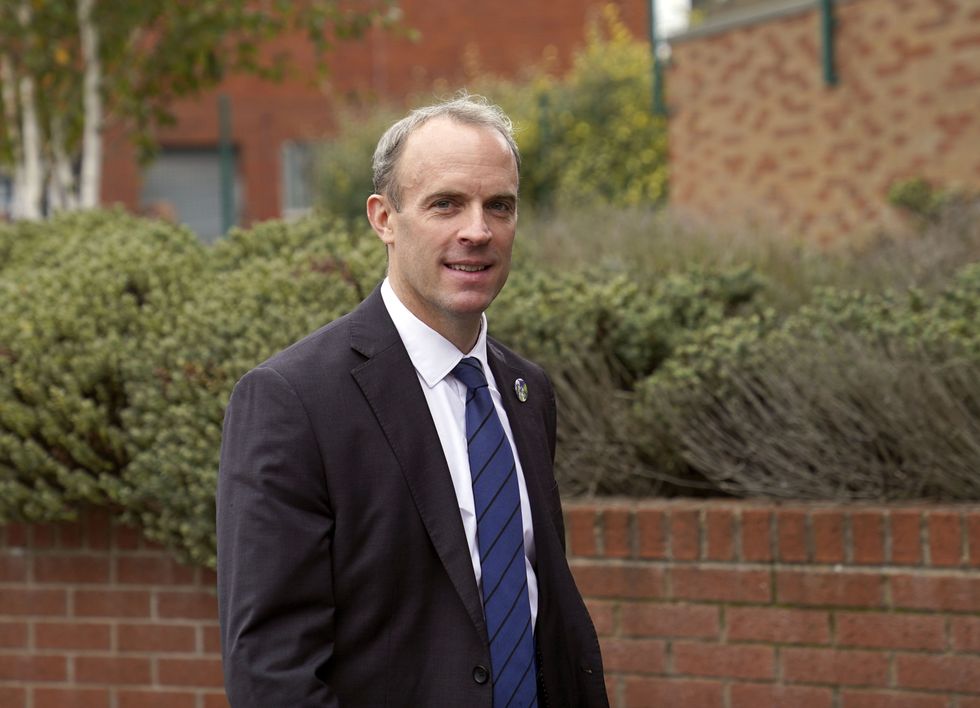 Deputy Prime Minister Dominic Raab
Steve Parsons
"Secondly I've been to the Hague, I'll be going back again this week and working with a coalition of countries who have also got unique expertise in that area to provide the support that the court needs.
"We're making sure, first of all that things like preservation of evidence, a priority now on the ground, is conducted.
"Secondly that the message goes out, we and our partners in support of the ICC, are being very clear that if you commit these kind of crimes, sooner or later you end up in the dock of a court and behind bars."
Conservative former Cabinet minister John Whittingdale then asked Mr Raab whether he "agrees that while the shelling of civilians is in itself a war crime, any use of chemical or biological weapons, as has been predicted by President Biden today, would be a breach of the Geneva Protocol, the Chemical Weapons Convention and would most certainly be a war crime?"
Mr Raab replied: "He's absolutely right, I'm always very careful to allow the ICC – which is independent, both the prosecutor and the chambers of the court – to make those determinations, but the points of principle he's set out are absolutely right and we must have no impunity for those either in Moscow or commanders on the ground who commit those kind of atrocities."