Published: 20/07/2022
-
16:54
Updated: 14/02/2023
-
10:49
Dominic Cummings has branded Liz Truss a "truly useless Remainer" in a swipe at European Research Group (ERG) Tories after the Conservative leadership vote was whittled down to two candidates.
On Wednesday, Penny Mordaunt dropped out of the leadership race, leaving Ms Truss and Rishi Sunak as the final two candidates.
---
In the final round of voting by Tory MPs, Ms Mordaunt received 105 votes, Mr Sunak 137 and Ms Truss 113.
But speaking after the announcement, former adviser to Boris Johnson Mr Cummings hit out Ms Truss, while also taking a swipe at ERG Tories.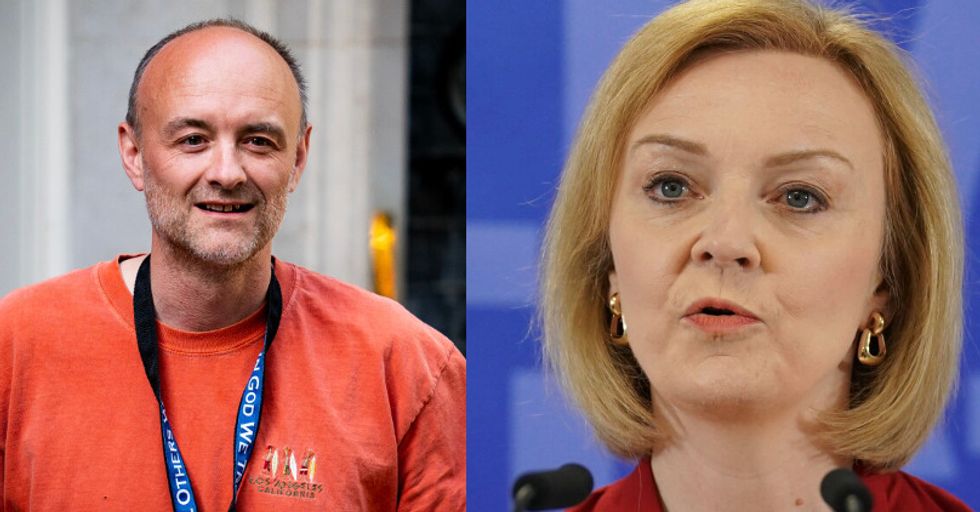 Dominic Cummings and Liz Truss
PA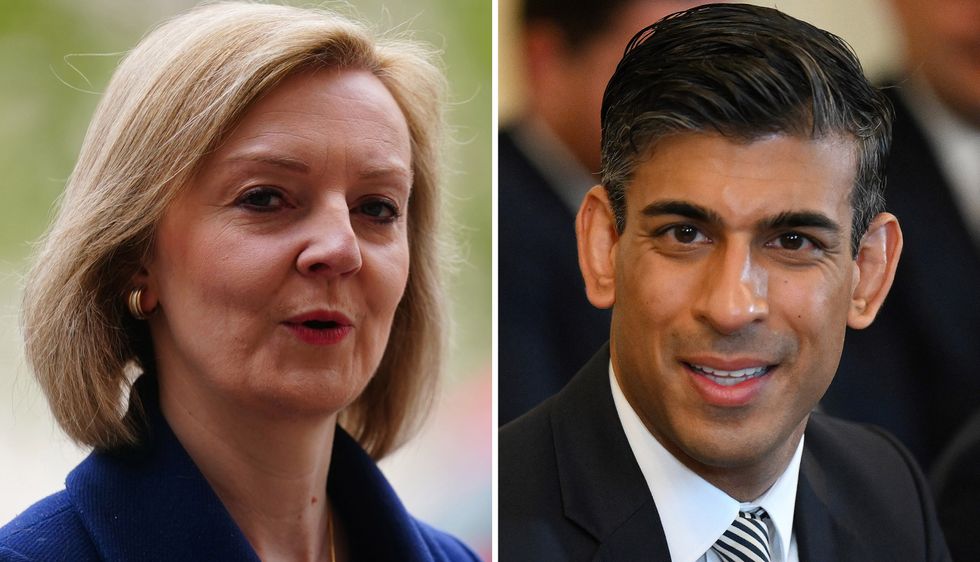 The Tory Party leadership race has been whittled down to the final two candidates - Liz Truss and Rishi Sunak
PA
Writing on Twitter, Mr Cummings wrote: "Totally on-brand for ERG to back a truly useless Remainer who did nothing in Government except gabble with hacks cos she's reassuringly mad behind the eyes."
The new Tory leader will be selected by the 200,000-strong party membership, with the winner expected to be confirmed on September 5.
Speaking after the results were announced, Ms Truss thanked supporters for entrusting her.
She tweeted: "Thank you for putting your trust in me.
"I'm ready to hit the ground from day one."
While Mr Sunak's campaign said he had secured a "clear mandate" from Tory MPs and will now "work night and day" to win the backing of the Conservative membership after he made it onto the final ballot for the leadership contest.
A statement read: "This is a really strong result with a clear mandate from MPs.
"He will now work night and day to get the mandate from the wider Conservative party family to beat Labour, protect the Union and seize the opportunities of Brexit.
"The choice for members is very simple: who is the best person to beat Labour at the next election? The evidence shows that's Rishi."