By Anna Fox
Published: 26/05/2022
-
13:12
Updated: 26/05/2022
-
13:12
Dan Wootton slammed British journalist Nina Myskow as a "Remoaner" last night, following a heated panel discussion following the release of Sue Gray's report.
The report, released yesterday, outlined various boozy bashes, where members of the Government were captured engaging in social gatherings during the height of the pandemic.
---
Appearing on the Dan Wootton Tonight panel, British businessman Charlie Mullins and Conservative MP Michael Fabricant accompanied Dan in questioning Mrs Myskow on her apparent dislike for the Prime Minister.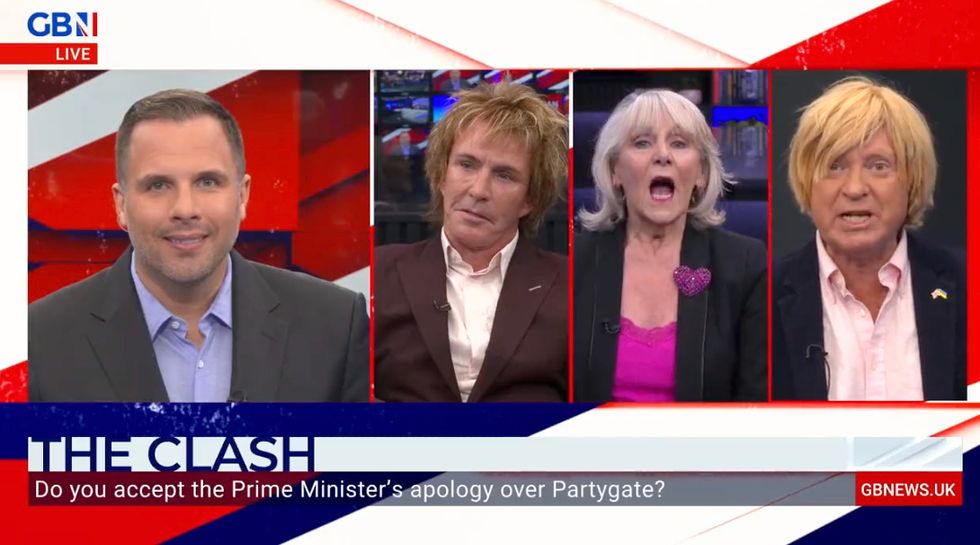 GB News' Dan Wootton slammed Nina Myskow as a 'Remoaner'
GB News
Mrs Myskow claimed she did like Mr Johnson, during his stint as Major of London, but added "It's all turned negative, as suddenly we saw the real Boris, the red in tooth and claw, absolute selfish, narcissistic ambition".
Following a short discussion on the vaccine rollout, Mr Mullins asserted: "Nina you have got to respect the guy for doing Brexit and the vaccination programme."
But Mrs Myskow continued her stand as a Remainer, evident in her participation in the People's Vote march in October 2018 appealing the UK's Brexit vote.
She replied: "I do not respect him from doing Brexit."
Dan, retaliated to Mrs Myskow's claim, saying: "You are, with the greatest of respect, a massive Remoaner – and Remoaners want Boris Johnson out of office, because you know that he is the only man who will see Brexit through."
Going on to add that Mrs Myskow had an evident "visceral negativity towards him," Dan called her out for a "deranged hatred of Boris."
Striking back Mrs Myskow said: "I am not deranged and it's not a hatred, I have no respect."