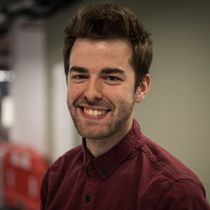 Boris Johnson is reportedly considering bringing in Plan C restrictions in a bid to reduce the spread of the Omicron Covid-19 variant.
Plans are being drawn up to include stricter measures should cases of the new variant continue to rise across the country.
---
There were a total of 817 confirmed cases of the Omicron variant in the UK as of Thursday, the UK Health Security Agency said.
The specific restrictions that would be brought in with Plan C have not been laid out, but reports suggest having to use the NHS Covid app to check in to pubs and restaurant could be brought back.
According to The Telegraph, table service in pubs and restaurant would also be brought into effect, the use of vaccine passports could be extended further and face masks could be compulsory in all indoor settings.
The Prime Minister's new curbs have him facing the prospect of a growing rebellion, as reports suggest more than 30 MPs may vote against the measures next week, with a review into Plan B expected to take place on January 5.
Plan B measures, introduced on Wednesday, mean masks must be worn in cinemas, theatres and churches as measures are tightened in England in a bid to slow the spread of the latest coronavirus variant.
Tougher restrictions have been branded a "necessary evil" by a scientist advising the Government, who said the new approach "absolutely is not an overreaction".
Public Health Scotland urged people to cancel their Christmas parties, in a message which clashes with Boris Johnson's suggestion that festive bashes in England should still go ahead despite a call for workers to stay away from offices.
Dr Nick Phin, the organisation's director of public health science, said revellers should delay their festive gatherings until another time to help in the effort to slow virus spread.
No 10 said there were "no plans" to go further with coronavirus restrictions.
The Prime Minister's official spokesman was asked whether there would be a published Plan C, if current measures did not work.
He said: "There's no plans to go beyond what we've set out already.
"Obviously we need to keep the characteristics of this variant under review, and we would act if necessary, but there's no plans to go beyond what we set out."
He said: "As a responsible Government, of course, you would expect us to… we have an array, already, of options available to us in terms of what measures we can take to mitigate a growth of any variant or virus.
"But there are no plans to go beyond that currently."