Published: 05/08/2022
-
09:25
Updated: 14/02/2023
-
10:46
A British student has been left paralysed after being gored and thrown into the air by a bison.
Amelia (Mia) Dean 19, was trekking in the Custer State Park in South Dakota with a friend when they came across a large male bison.
---
After initially appearing unconcerned while grazing, the beast turned its attentions to the pair.
A post on a Just Giving page claims the beast then suddenly charged without warning
It reads: "The bison surged forwards, gorging [sic] her in the left thigh with his horn, and throwing her head over heels about 10-15 feet in the air.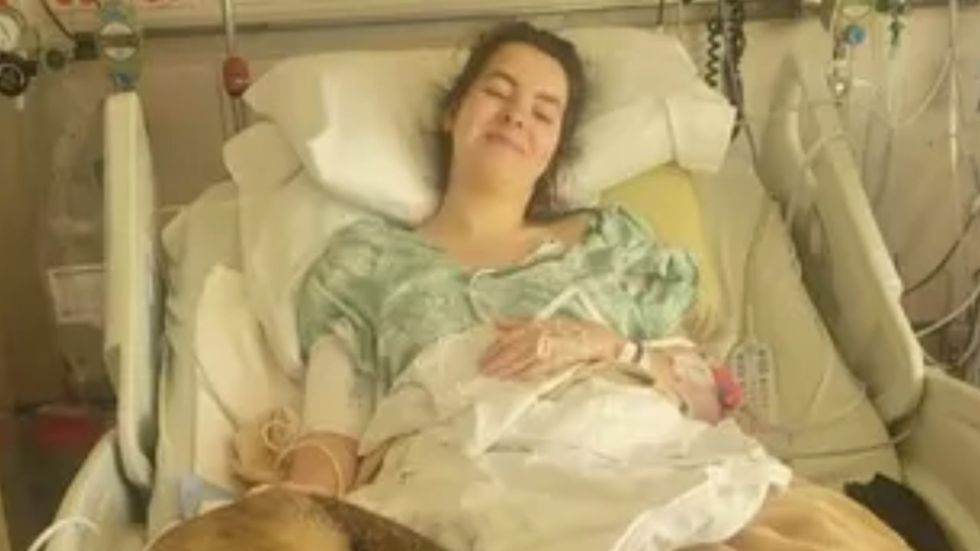 Amelia Dean in hospital
Just Giving
"When she hit the ground Mia was trapped, unable to move her bleeding leg, with the bison huffing directly over her, his feet by her head for some time, and continued to stand near her for some time before Mia's friend managed to lead him away."
It adds: "We are beyond fortunate that our daughter is still breathing, as she should have bled out in 2-8 minutes after the severed artery and the ambulance didn't arrive for 20 minutes.

"It is a miracle that she is alive today.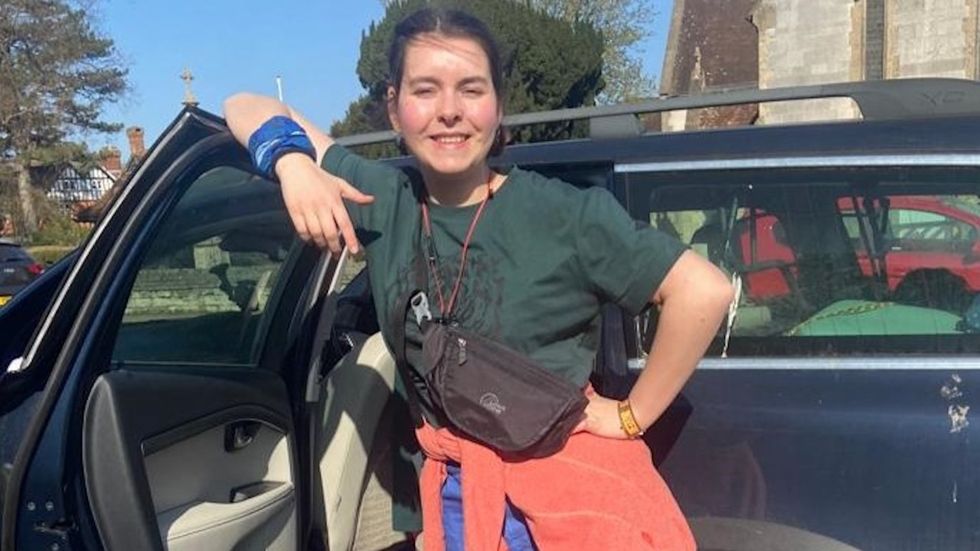 The student was travelling through the US when the incident happened
Just Giving
"Mia is still suffering from severe nerve pain, numbness and hypersensitivity, paralysis and limited mobility below the knee, being unable to walk without walking aids, and managing only about 20 yards.

"Mia will need a least one operation to have a chance at regaining full motion."
Doctors have ruled that it is unsafe for Mia to return to the UK, and needs at least one operation to regain full motion.
Before travelling, she had been accepted into Edinburgh University and was due to start in September.
The family has opened a Just Giving page to try and pay for treatment for her nerve injuries, which they claim her travel insurance is refusing to cover
A statement from her parents reads: "We have no idea why this happened to our little girl, and simply wish for her to be able to walk and dance again and live her life to the full, without chronic long-term pain."