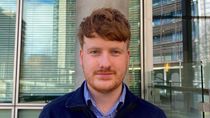 Published: 14/04/2023
-
15:09
Updated: 14/04/2023
-
15:16
The BBC has been criticised for its interview with tech giant Elon Musk in which a journalist pushed the tech giant on a number of issues including Covid misinformation and hate speech on Twitter.
BBC North America tech reporter James Clayton said to Musk: "We've spoken to people very recently who were involved in moderation and they just say there's not enough people to police this stuff, particularly around hate speech in the company. Is that something that you want to address?"
Musk pushed Clayton to provide one example of hate speech he had seen on the platform, of which he was unable to provide.
Podcast host Winston Marshall spoke out in anger at the BBC's interview, labelling it "appalling".
"I witnessed an interview that that will never be outdone in how appalling it was conducted. James Clayton, who's BBC's North America tech reporter, was busted by Elon Musk as lying to his face about so-called hate speech on Twitter.
"You've got to watch this whole interview because the BBC North America tech reporter, who is sat in front of a man who is pioneering space exploration, intending to get the human race to be an interplanetary race and get us to Mars.
"Who has side hustles inrevolutionising the motor industry. Who only two weeks ago signed a petition stating that we need to put a moratorium on AI work because it might bring doom to mankind and the BBC North America tech reporter James Clayton ran out of questions."
"He literally couldn't think of what to ask Elon Musk, who not only on top of everything else, is the richest man ever to have lived and probably the most interesting man alive today. It was astonishing to watch."
Dan Wootton Tonight is live, Monday to Thursday from 9pm, only on GB News.