A gay female barrister has won a discrimination lawsuit against her legal chambers.
Allison Bailey successfully argued she was discriminated against on the grounds of her "gender critical" beliefs - the notion that biological sex is immutable, important and cannot be changed.
---
The employment tribunal found Garden Court Chambers victimised Ms Bailey and was ordered to pay her damages, including aggravated damages.
Ms Bailey, however, lost her case against Stonewall, alleging the LGBT charity was in breach of the Equality Act 2010 over their role and involvement with the chambers.
Following the judgement passed today, Ms Bailey stated on Twitter: "I have succeeded in exposing Stonewall's conduct & the enormous & to my mind malign influence it wields in the workplace & in society more generally."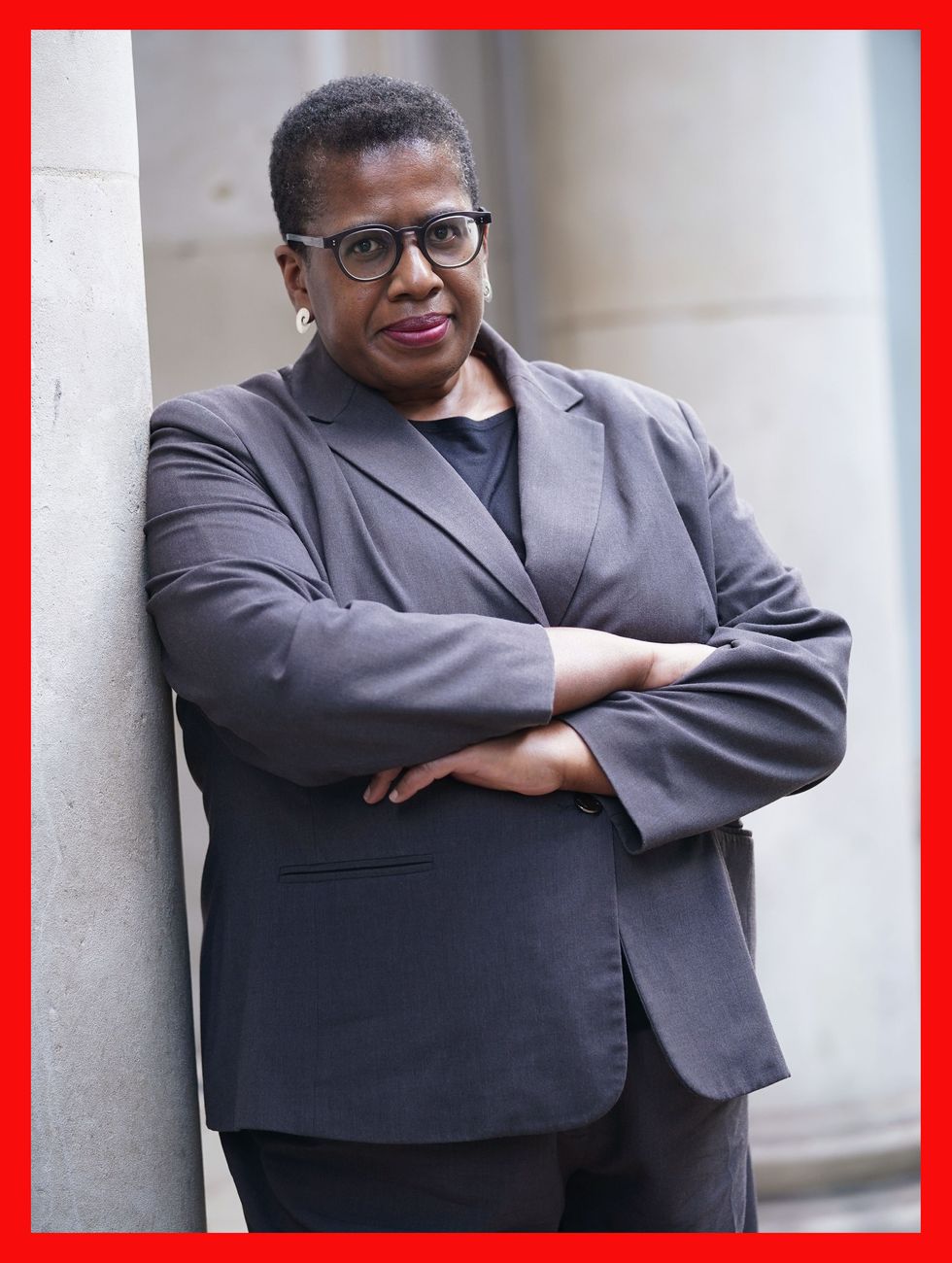 Allison Bailey
Yui Mok
She went on to say: "Organisations who put 'Stonewall Law' before Equality Law or seek to silence others from lawfully voicing their criticism of Stonewall may be acting unlawfully & will suffer the consequences, even if Stonewall does not.
"My profound & heartfelt thanks to everyone of you who supported me. I did not win everything but I won enough. We did it. Thank you."
In October 2019, Ms Bailey co-founded LGB Alliance, an advocacy group and registered charity which opposes LGBT registered charity Stonewall's policies on transgender issues.
Her chambers announced it would launch an internal investigation after it received complaints alleging potential transphobia over her social media use and her involvement with the LGB Alliance.
In March 2020 Ms Bailey announced that she would be suing Garden Court and Stonewall in a discrimination action.
Kate Barker, managing director of LGB Alliance said: "Allison's bravery and steadfast focus on truth and justice has profound implications for women and LGB people who will not be cowed by the pernicious poison of extreme gender ideology. We are forever grateful.
"Employers must now review their relationships not only with Stonewall but with any of the large number of lookalike groups.
"A cottage industry of diversity and inclusion groups peddling 'Stonewall Law/ has been allowed to flourish unchecked. Many misrepresent the law and must now be risk assessed by any sensible organisation."
LGBT charity Stonewall has come under growing scrutiny over the last few years due to its position on gender self-identification and "no debate" policy on LGBT issues.
This has resulted in many public institutions, companies and charities pulling out of its Diversity Champions Scheme, a workplace diversity scheme, accusing it of not being value for money and hostile to different viewpoints.
A Garden Court Chambers spokesman said: "We are reviewing today's judgment, which dismissed Ms Bailey's claim against Stonewall and most of her claims against Garden Court Chambers including all her claims for indirect discrimination.

"In particular we note that her primary claim (for loss of earnings on the grounds of victimisation) was dismissed, with the Tribunal finding that 'We could not conclude that it was shown that the fall in income was in any way influenced (let alone significantly influenced)" by Ms Bailey's complaint to colleagues about Garden Court becoming a Stonewall Diversity Champion or by her beliefs'.

"The Tribunal found that it 'could not conclude that Garden Court Chambers as a whole had a practice of treating gender critical beliefs as bigoted'.

This confirms our stance. We have maintained throughout that our members, quite reasonably, hold differing views in the complex debate around trans and sex-based rights.

"Our primary aim throughout has always been to uphold our values and maintain a workplace that is inclusive and welcoming to all. We are reviewing the judgment carefully with our legal team with a view to appeal."