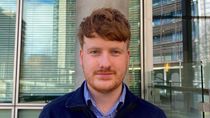 Published: 12/04/2023
-
11:49
Updated: 12/04/2023
-
12:27
Arlene Foster has said that Joe Biden "hates" the UK in response to his trip to Northern Ireland.
The US President arrived on the 25th anniversary of the Good Friday Agreement.
She said "He is the most partisan President there has ever been, when dealing with Northern Ireland.
"This goes right back to the 1980s when we did actually have a special relationship with the then United States President Ronald Reagan and our own Prime Minister Margaret Thatcher, and at that time as a Senator, Joe Biden spoke against helping to extradite IRA suspects to the United Kingdom to face trial.
"He was quite happy to be photographed with the late Rita O'Hare and Gerry Adams, despite the fact that she was wanted for the attempted murder of a soldier back in 1971. That didn't bother Joe Biden.
"The list goes on and on down in relation to his dismissal of the British people living here in Northern Ireland. You've already made reference to the if you're wearing orange, you're not welcome here. And of course, he revelled in the fact that he told us a story about his mother refusing to sleep in a bed because her late Majesty the Queen had slept in the bed. So it goes on and on. He hates the United Kingdom. I don't think there's any doubt about that.
"I just think the fact that he's coming here won't put any pressure on the Democratic Unionist Party at all. Quite the reverse actually, because he's seen by so many people as just simply pro Republican and pro nationalist."
Dan Wootton later tweeted: "The White House has just responded to my interview with Dame Arlene Foster, claiming Biden's 'track record shows he is not anti-British'. Rubbish!
"Indeed, his track record shows he hates the English, Britain and our Royal Family because of his family's 'Irish grudges'."
Dan Wootton Tonight is live, Monday to Thursday from 9pm, only on GB News.