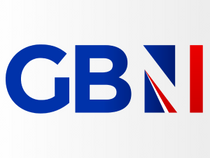 Published: 02/03/2022
-
10:58
Jailed Russian opposition leader Alexey Navalny has called for daily protests against Putin's invasion of Ukraine.
In a post on Twitter on Wednesday morning, he asks the public to demonstrate on the streets in the "main squares of your towns, where ever you are" at 19:00 and on weekends at 14:00.
---
The outspoken Kremlin critic and anti-corruption campaigner said: "Let's at least not become a nation of frightened silent people.
"Of cowards who pretend not to notice the aggressive war against Ukraine unleashed by our obviously insane czar."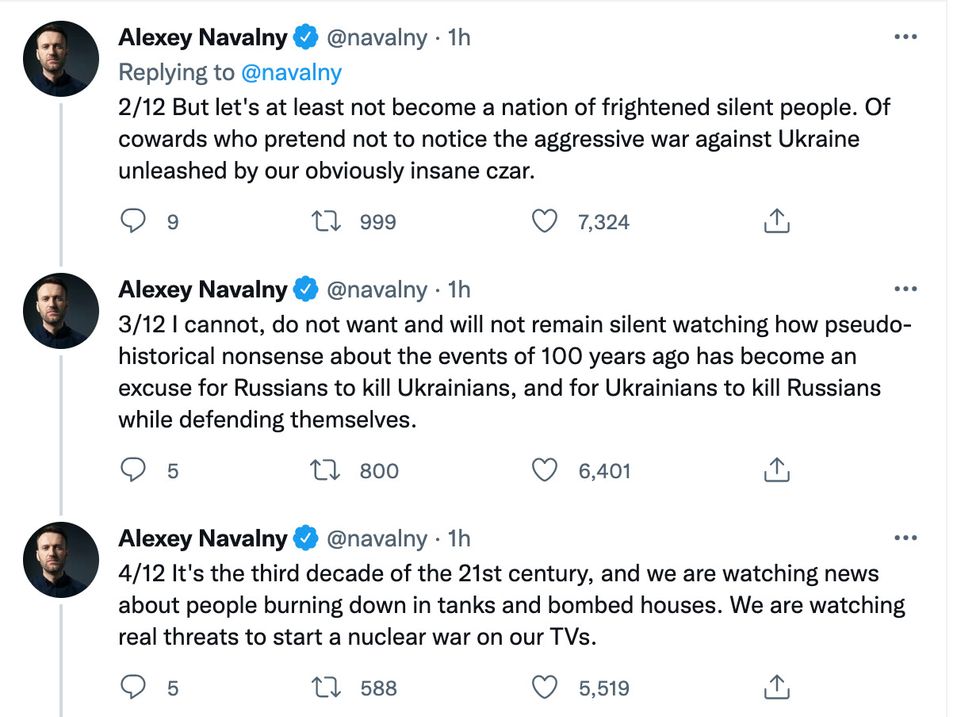 A screenshot of Navalny's tweets
Twitter/Alexei Navalny
Mr Navalny survived a poisoning attempt with the nerve agent novichok in 2020 an attack Russia denies any involvement in.
Following his recovery, he was jailed in Russia last year for breach of parole in financial fraud charges that Navalny denies. This triggered a wave of protests across the country.
In the lead-up to Russia's invasion of Ukraine, authorities once again clamped down on opposition supporters.
Navalny and many of his allies were forced to flee as they were added to the registry of terrorists and extremists.
The thread of tweets posted on Navalny's account go on to say: "I cannot, do not want and will not remain silent watching how pseudo-historical nonsense about the events of 100 years ago has become an excuse for Russians to kill Ukrainians, and for Ukrainians to kill Russians while defending themselves.
"I am from the USSR myself. I was born there. And the main phrase from there - from my childhood - was 'fight for peace.' I call on everyone to take to the streets and fight for peace.
"They say that someone who cannot attend a rally and does not risk being arrested for it cannot call for it. I'm already in prison, so I think I can."
Navalny ended the thread by saying with the statement: "Everything has a price, and now, in the spring of 2022, we must pay this price.
"There's no one to do it for us. Let's not 'be against the war. Let's fight against the war.'"
The tweets have already garnered sweeping support online and across social media.