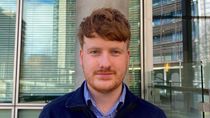 Published: 06/04/2023
-
13:40
Updated: 06/04/2023
-
13:41
Liam Halligan shared one fundamental reason why house prices are continuing to rise, meaning first time buyers are having to pay out more to buy property.
UK house prices on average increased by 0.8 per cent month on month in March.
The recent easing of mortgage rates has also helped support the property market.
The news will be welcomed by homeowners across the UK, but the outlook isn't as positive for those trying to get onto the property ladder.
GB News' Economics and Business Editor, Liam Halligan explained: "A lot of people are actually waiting for a house price crash. It is the third rise in a row. House prices are now 1.6 per cent higher than they were in March 2022. The average house is £287,880 compared to £285,660 in February.
"I think what's going on here is that the housing market is being kept buoyant by the fundamental undersupply of houses in this country."
He continued: "Mortgage rates are actually coming down during the mini budget, all the aftermath, the market turmoil, the average mortgage rate on a two year fix was up above six per cent.
"Because the money markets have calmed down, because there's a bit more political stability, because international investors aren't questioning the UK solvency going forward, an average two year fix is down below five per cent from above six per cent that's happened in recent months.
"Where the mortgage suppliers buy the money to then lend us the money, the money's a bit cheaper. And that lower mortgage cost compared to where people thought it would be a few months ago, that's keeping house prices buoyant."
Don't miss Liam Halligan's On The Money live on GB News.