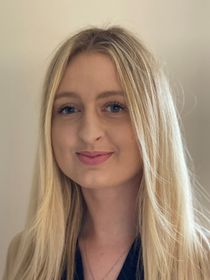 Published: 22/05/2023
-
11:51
Millions of loyal Nationwide customers will miss out on a £100 bonus payment because they do not meet requirements under the building society's strict criteria.
Nationwide announced its new rewards scheme on Friday as loyal members were set to receive £100 following bumper profits.
---
However, fewer than a quarter of its 16 million members will share in the £340 million pot.
In order to be eligible, members must have had a Nationwide current account since at least March 31 and must keep it open until June.
In addition, they must also have held at least £100 in savings accounts with Nationwide in March or owed at least £100 on a Nationwide residential mortgage on March 31.
The criteria means that even though some loyal members have saved with the building society for years or even decades, they will miss out if they don't have a Nationwide current account too.
Laura Suter, at investment platform AJ Bell, says Nationwide does need selection criteria to decide who is eligible, but that long-standing savers may feel frustrated they miss out.
"Part of the reason Nationwide has such high profits is it has not been passing on interest rate rises to savers in full. Some savers may have preferred a rate rise," she told the Daily Mail.
In the year to April, the building society's underlying pre-tax profit surged to £2.2billion, compared to £1.6billion this time last year.
As Nationwide is a mutual financial institution, it can choose to share profits with its customers rather than handing them over to shareholders as banks do.
Payments will be distributed automatically to those eligible in June.
Suter said that savers may consider opening a current account in the hope of a payout next year, but added: "A £100 payout in the future is not guaranteed.
"By comparison, a number of banks offer switching incentives of up to £200 for new current account customers, for which you would not have to wait."
Nationwide also announced a two-year, fixed-rate Fairer Share Bond available exclusively to all existing members paying 4.75 per cent annually.
DF Capital and Hodge Bank both also pay 4.95 per cent on two-year fixed rate deals.