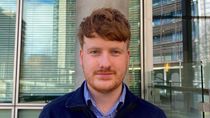 Published: 13/04/2023
-
11:20
Jeremy Hunt has been issued an urgent warning after the UK economy showed no growth throughout the month of February.
The Office for National Statistics made the announcement earlier today, after forecasters had predicted that the economy would grow 0.1 per cent.
It means the country narrowly avoided dipping into a recession.
Political analyst and former special advisor in the Treasury, Leon Emerali, urged the Government to do more in order to get the UK's level of debt under control.
Speaking to GB News' Eamonn Holmes and Isabel Webster he said: "I think the the most concerning thing is that the IMF are saying that the UK's debt is going to exceed 100 per cent of GDP.
"In practical terms that's like being in negative equity on a mortgage or something like that where you've got more debt than you've got coming in.
"I think that is where the worry lies and they need to get growth up to ensure that figures rebalance."
He continued: "When you look at it, I mean, you know, it's a bit like when you've essentially got more debt than you can pay for. And we remember David Cameron, the austerity push that was massive political agenda, but it seems that's just fallen by the wayside.
"We aren't interested in reducing the level of debt, reducing the level of spending anymore because of the political implications. Yes, there was the pandemic, yes there was Brexit that makes it harder to get it under control. But the UK spending globally is actually not as bad as some countries.
"You look at the likes of Japan, you look at likes of Italy and Greece and those countries in southern Europe there is a lot more spending. But I think for the UK's economy to be really growing, we need to get debt under control."
Tune in to Breakfast on GB News every morning from 6am.