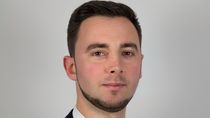 By Dan Falvey
Published: 02/02/2023
-
12:01
Updated: 02/02/2023
-
14:03
Interest rates have been hiked up to four per cent, with the Bank of England increasing the rate for a 10th consecutive time.
Interest rates are now at a 15 year high, at levels not seen since the autumn of 2008.
---
The Bank made the decision to implement a 0.5 per cent increase as it continues to try and curb inflation, which has surged since Russia's invasion of Ukraine.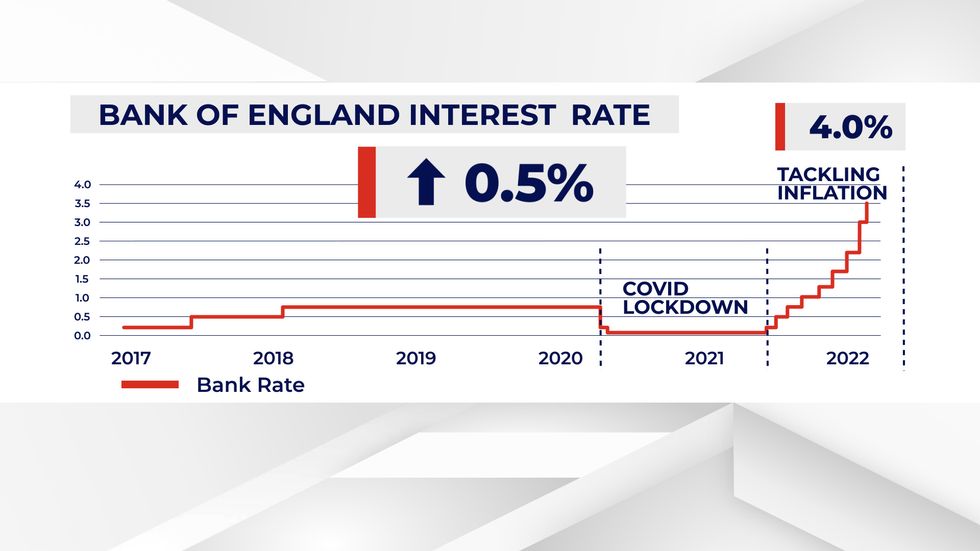 Interest rates have risen to four per cent
GB News
Fuelled largely by a rise in the price of whole sale gas, inflation peaked at a decades-high record of 11.1 per cent high in October 2022.
Figures from the Office of National Statistics show the annual rate of consumer price inflation declined to 10.7 per cent in November before dropping to 10.5 per cent in December.
Bank of England governor Andrew Bailey had previously suggested inflation would fall rapidly, allowing for interest rates to once again be brought down.
Seven members of the Bank of England's Monetary Policy Committee (MPC) voted to increase the base interest rate from three per cent to four per cent, with two voting to keep it unchanged.

Today's interest rate increase will add nearly £50 a month onto the average borrowers' mortgage payments.
Around 1.6 million Britons on variable rate mortgages will be impacted by the change.
High street lender Santander has warned house prices are set to drop by 10 per cent due to the rise in interest rates.
"We expect house prices to fall back to 2021 levels over the year ahead as higher base rates dampen demand," it said in a statement.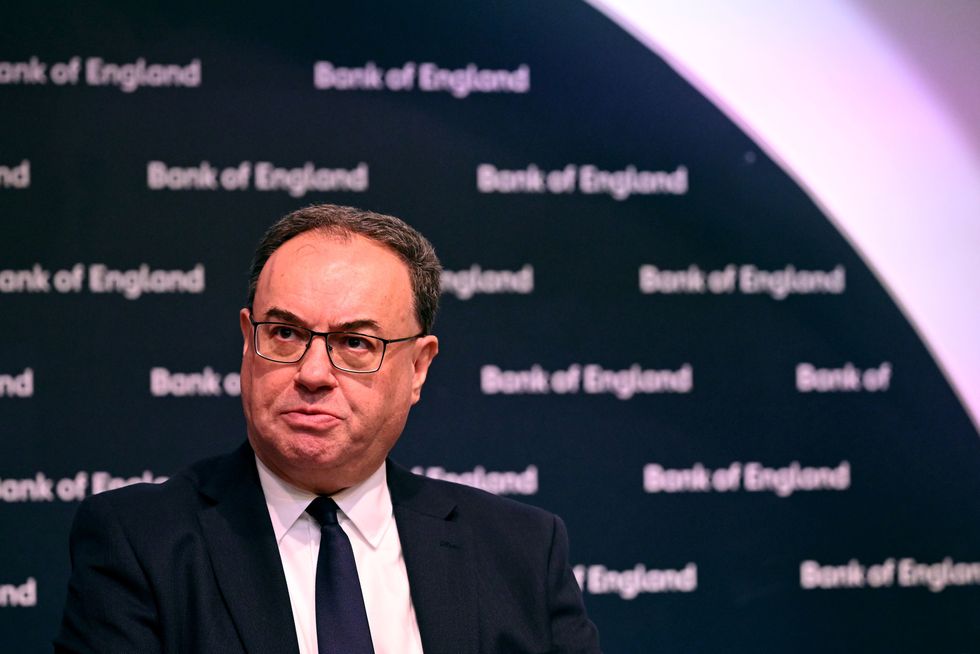 The Bank of England is predicting a shorter recession than before
Leon Neal
"The outlook remains uncertain as inflation has eroded real disposable income with the prospects of a recession ahead.
"These challenges for households and businesses are expected to continue into 2023 and could impact credit quality."
The Bank of England has predicted a recession of five consecutive quarters with gross domestic product (GDP) falling by 0.5 per cent this year, a shorter and shallower drop than previously thought.
The Bank said that the recession will see peak-to-trough GDP drop by one per cent, compared to a previous forecast of a three per cent drop.