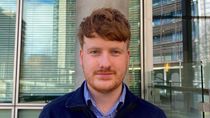 Published: 12/04/2023
-
08:10
The hospitality industry has been warned of another fatal "nail in the coffin" that threatens the future of pubs in the UK.
Rising costs and bills have crippled pubs across the country, forcing many to close.
GB News' Economics and Business Editor, Liam Halligan, shared a bleak outlook for pubs across the country, citing utility bills, beer prices, and premises being sold for re-development, as key contributors to a 60 per cent surge.
Speaking to Mark Longhurst he said: "Between January and March this year there were 153 pub closures, or 51 a month.
"Now if you compare that with last year, but all of last year, January to December, there were 386. So that's just 32 pub closures a month. I say just because that's pretty eye-watering, but we're now up to 51 pub closures a month.
"Utility bills, now this government support for almost all businesses has disappeared from the beginning of this month.
"A survey of pub landlords say they expect their utilities bills to go up by an absolutely whopping 82 per cent. That's about £18,500 a year for the average pub, a huge cost.
"Beer prices are also up that thebreweries charge the publicans by 10 to 13 per cent. Landlords don't always want to pass that cost on, of course, because punters won't pay it because it's such a huge increase."
Watch Liam Halligan's analysis in full above.