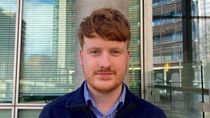 Published: 27/04/2023
-
15:59
Updated: 27/04/2023
-
15:59
The UK has been accused of becoming a "sick note society" after it recorded the highest level of lost days since 2004.
The amount of working hours that were lost as a result of sickness absences increased by 2.6 per cent last year, the highest in nearly 20 years.
29.3 per cent of sick days were due to colds, coughs and diarrhoea.
Reacting to the figures, Dawn Neesom said: "Look, I fully support unions. Before I became the editor of the newspaper, I was a member of the NUJ.
"I totally agree with that, but we do seem to be increasingly, I'm sorry, but a sick note of society.
"If you're genuinely ill obviously you need time off but there's there's a reason that 25 per cent of all sickness phone in happen on a Monday. Now how many of them are genuine?"
Mel Crate, the founding director of Luminate, which aims to help improve health and wellbeing in the workplace, responded: "I think people don't want to work for employers that don't value them anymore.
"I think people are tired of working in toxic workplace cultures and so they don't have that same sense of loyalty to their work perhaps that we did in previous times.
"But I also do think people are under a lot of pressure today and when you look at families with children, for example, you know both parents are usually required to work now because of the cost of living and that has changed dramatically in the last 50 years.
"So you can imagine both parents often working full time or even part time is extremely challenging for a household and particularly under the financial strain that people are under today.
"I think it has really taken its toll on people."
Tune in to Breakfast on GB News every day from 6am.