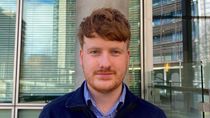 Published: 26/01/2023
-
23:19
Katie Price has opened up over her shame at being hit with a drink-drive conviction.

In an exclusive GB News interview, the 44-year-old said the only saving grace was the fact nobody was hurt.
---
Her admission formed part of an exclusive interview with Nigel Farage.
But she insisted she was now on the way back up, had aspirations of one day becoming a paramedic, and dreams of finding love again.
Talking about the crash which almost saw her jailed, she said: "There's no excuse. I'm just thankful that I didn't hurt anyone. I did hit rock bottom. I've tried to kill myself. I could not have got any more bottom that I did. But I've come up and am sorting myself out. There's more to come from me, and I plan to be bigger and better."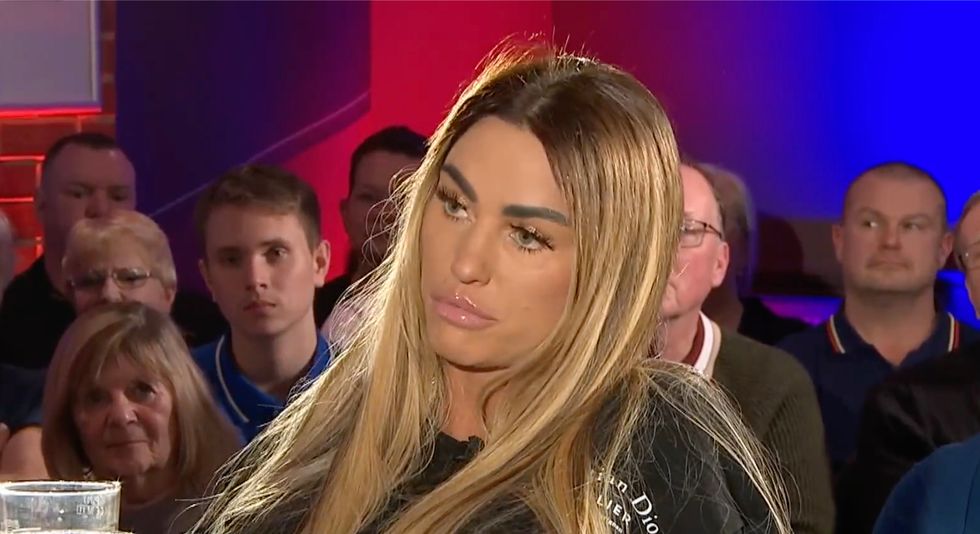 Katie Price joined Nigel Farage on GB News
GB News
Discussing the bankruptcy she is going through she continued: "I've had money and then lost money and it is not not everything in the world. In fact, it's the root of all evil in my life. You know, I've had to pay this person, that person, then that person.
"You realise who your real friends are when you go through a tough time."
And for Katie finding someone to go through those tough times with remains something she wants to do.
"I'm still looking for friendship and stuff and love," she admitted.
"I've never given up but it is hard, isn't it? It is hard. But I'm a survivor."
Katie also revealed the various different business schemes she has, and her plans on becoming a paramedic.
She said: "I was going to bring a range of mobility scooters out after I broke my feet, when I had life changing injuries two years ago. I have got four mobility scooters that are kitted out. So I might bring out a range of mobility scooters.
"I'm also going to do a theatre tour after the summer selling my memorabilia because I've got so much stuff like bras and other items.
"And I still want to train to be a paramedic. I was training to be a registered nurse before I got into this industry, but I didn't finish it.
"So I am a caring person. I love people but people don't ever get to see that side."
Asked if she wished she could live an ordinary life Katie said: "I don't think I am famous. I don't know any difference to this. When I go home, I just do normal things with my friends. Some of my friends are famous. People don't understand what I'm like, most of the time I'm just sitting at home normally in my pyjamas drinking tea and just being normal."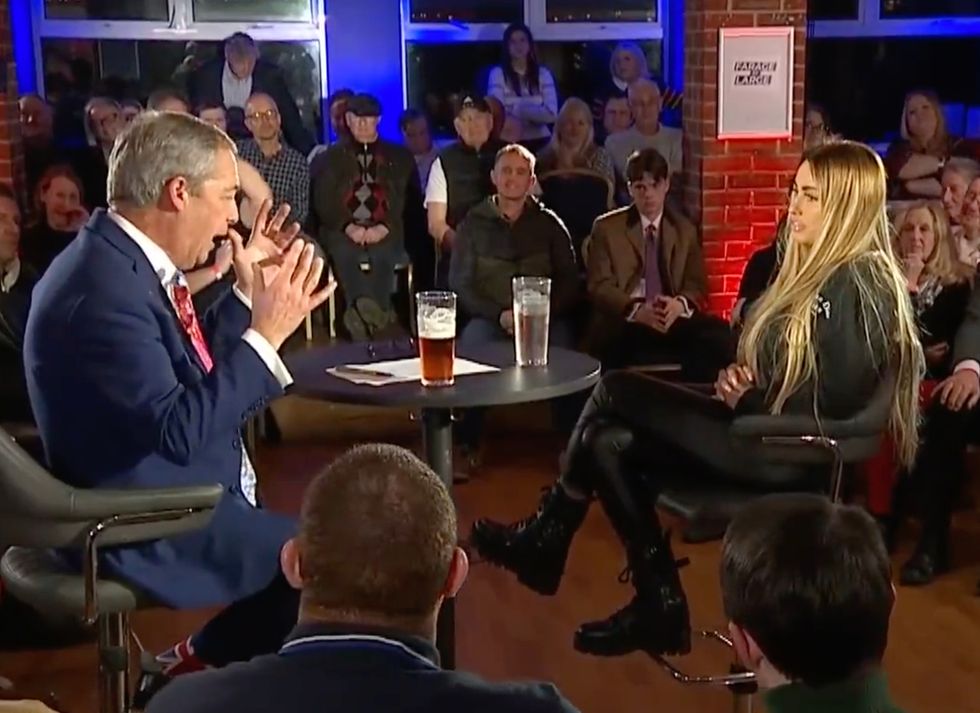 Katie also shared her aspirations at becoming a paramedic
GB News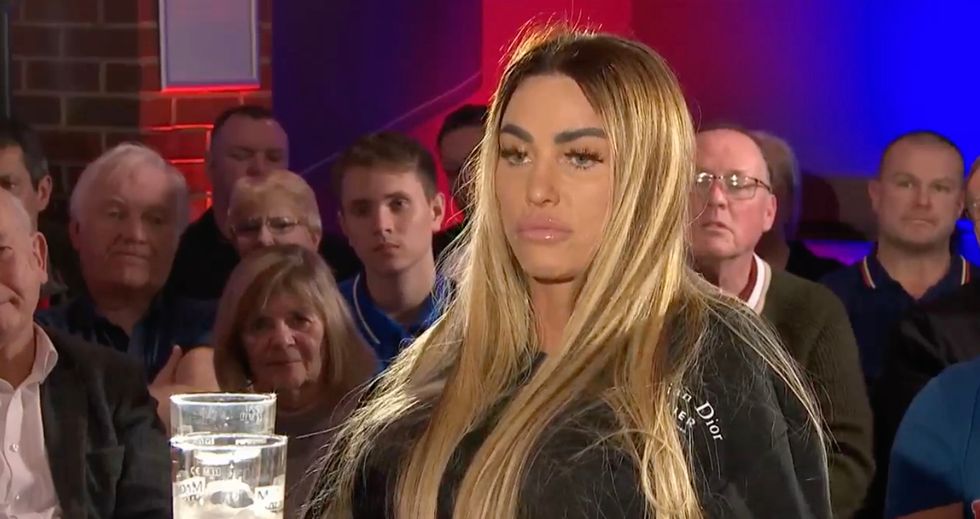 Katie opened up on the abuse her son, Harvey, faces
GB News
In fact, Katie said these days most of the attention she gets in the street is when she is with son Harvey.
She said: "It's more like the kids now who get approached, especially Harvey, he's so popular."
Describing her pride at the petition she's launched to make internet bullying a crime she said: "I'm so proud of that . I did it for Harvey. Whether you love me or hate me, I think this is one of the best things I've ever done in my career. It is at about 695,000 signatures. So it just goes to show there's lots of support out there, and I'm not doing it for myself. I'm doing it to help other people. So I am proud of myself for that."
Opening up on the abuse he's suffered she continued: "Well, there's lots of people out there who are racists. There's lots of people out there who think because you're larger than life that gives them an excuse to bully you.
"Harvey can't answer that and the sad thing is if they actually met Harvey, it would probably break their hearts. He's so innocent. I hate it. He can't speak for himself but I can, which is why I did this petition."
Commenting on her forthcoming new memoir, she said: "My next autobiography, I tell you, this one is going to be the best one. Oh my God, the dramas that I have had lately in my life.
"Well, I've survived it now. But now I'm making a comeback. I really am."