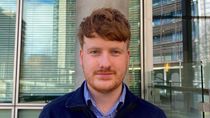 Published: 28/04/2023
-
15:10
Pete Waterman has celebrated the reopening of HMV's flagship store on Oxford Street and the revival of old music formats like vinyl and cassette.
HMV announced it would be reopening its London store after closing up shop in 2019 as a result of going into administration.
Record producer Pete Waterman joined Mark Longhurst on GB News to react to the announcement, saying it will change the way people consume music.
He said: "It's not the same when you stream and the problem with streaming is you're not finding anything.
"When you go into a record store, you browse and somebody might say 'have you tried this?' And that physicalness is really, really important to music."
"Everybody thinks it's all about streaming anywhere. People still love to hold something in their hands"
He continued: "Artists become very important, more than just a song or the record. There is a market for songs and records and at the moment it's all about songs and records. Because you're streaming, you don't stream an album, You probably stream up to three tracks. You buy an album, you've got 10/11/12 tracks."
Tune in to GB News Live, Monday to Friday from 12pm, only on GB News.