Eamonn Holmes admits 'no one knows what's wrong' in new health update in fiery NHS debate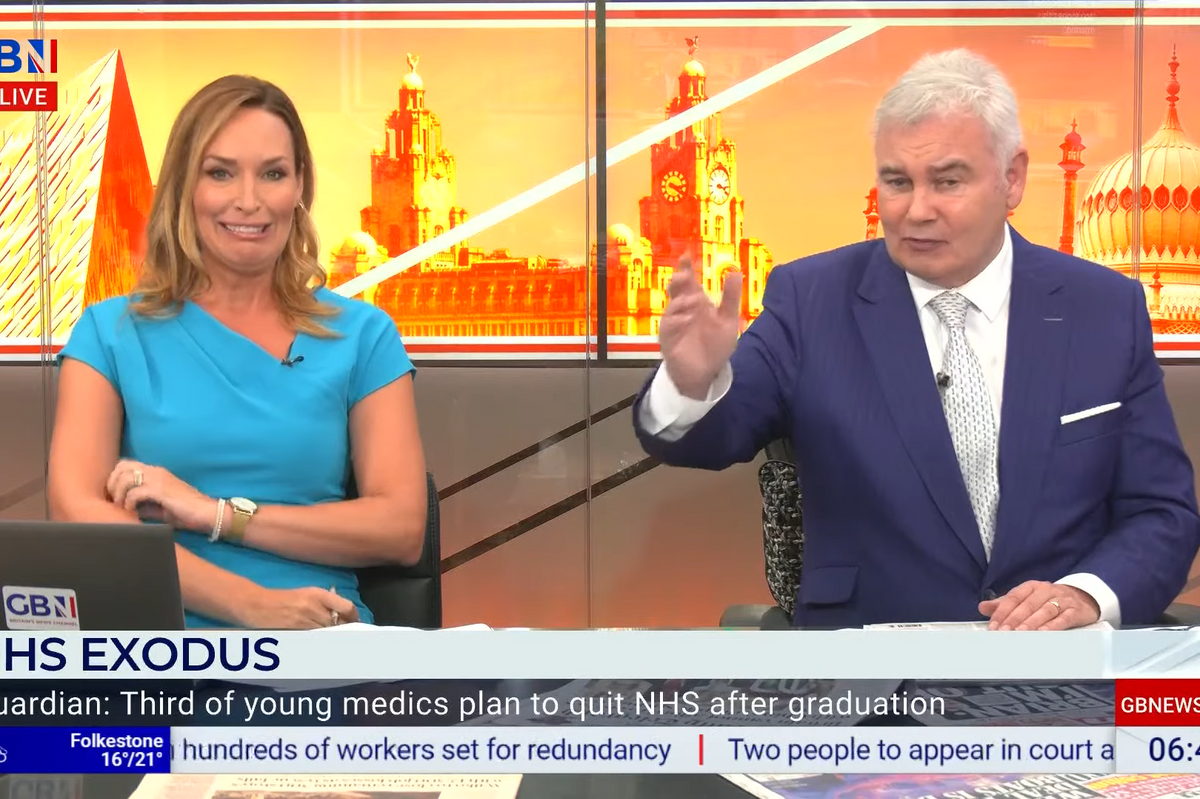 By Alex Davies
Published: 12/09/2023
-
08:56
Updated: 12/09/2023
-
09:01
Eamonn Holmes has regularly and candidly updated fans on how his recovery journey is going after suffering from chronic back pain over the past few years.
On Tuesday morning, the GB News star shed further light on how he's coping nowadays as he and co-star Isabel Webster and guests Dawn Neesom and Fraser Myers discussed a new survey among NHS staff.

---
Hitting the papers on Tuesday were the results which stated a staggering 60 percent of trainee NHS medics were looking elsewhere for career prospects abroad - despite being trained in the UK within the institution.
Dawn grabbed the Guardian which led with the survey's findings on the front page as she raged at the typical "Guardian-fare' of NHS being in crisis.
"As a journalist for 40 years I feel like I've been writing NHS in crisis all that time," she began.
Dawn then queried: "The immediate question is then why are you going into it in the first place? You've just started your training and you're saying, 'I'm not satisfied!'
"Well, don't go into it in the first place, you know what the NHS is," Dawn added before Eamonn argued: "No, no, no.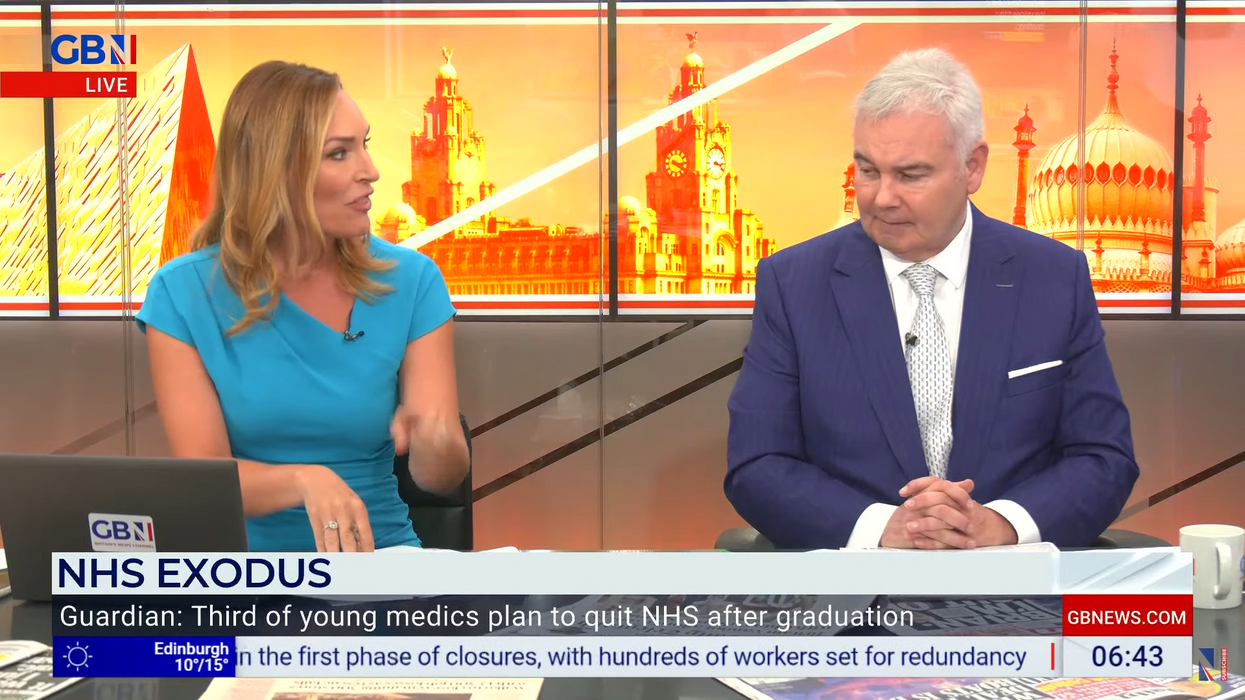 Isabel and Eamonn discussed the number of trainee NHS medics looking to move abroad
GB NEWS
"You're young, you're idealistic, you wanna change the world, you wanna do good.
"And then you're faced with people who know the price of everything and the value of nothing," Eamonn said, prompting Dawn to agree reform is needed.
Isabel then weighed in to slam the fact that these trainees are paid to learn in the NHS without planning to stay within the institution.
"I think that's the issue, we are paying for these people to go through medical school, they should do a certain amount of service for the NHS," Isabel suggested.
"So many of these wonderful, talented British-trained - the best kind of medical training you can get anywhere - are going to places like Australia and never paying back that loan!
"And then the Australians get the benefit of that wonderful training - it's a huge loss for us."
Eamonn commented that perhaps it's time trainee medics were contracted to serve an allotted amount of time in the NHS before they can move on.
"I don't see why that isn't the norm," he suggested before he pondered: "See, I always thought I'd have liked to have been a doctor.
"I never thought I was smart enough really to do it (but) I realise now because I get so many consultations with so many people about what's wrong with me.
"And do you know what? Nobody knows! It's not joined up," he updated viewers.
Eamonn's latest insight into his health comes just days after he last revealed he "can't walk or run" anymore.
Eamonn and Isabel welcomed fundraiser and marathon runner Tim Franklin onto the show last week where Eamonn revealed: "I can't run, I can't walk, I can't do anything except watch TV and eat.
"I just got problems last year in my back, which I haven't recovered from. It's not good, it's not a good recipe I have to say. You are a good motivation for all of us."
The GB News star also found himself inundated with support when he took to social media recently with a snapshot of his rehabilitation at home.
"I look like an 80's Disco dancer," Eamonn joked as he took a selfie with his equipment on. "But actually on a rack having my neck and back stretched. Spine decompression."