Published: 02/06/2023
-
17:26
English referee Anthony Taylor and his family were ambushed at Budapest airport by aggressive fans after Roma were beaten in the Europa League final by Sevilla.
After the match, Roma manager Jose Mourinho, 60, accosted Taylor, 40, in the car park of the Puskas Arena as boarded the referee bus, berating the referee as a "f**king disgrace" and a "f**king crook" for his "bulls**t decisions".
---
Martin Cassidy, CEO of Referees Support UK, has spoken out over the "really worrying" trend of violence towards referees and reminded certain public figures to lead by example.
Speaking on talkSPORT, Cassidy said: "I think people need to recognise the consequences of what they say, what they tweet, what they do."
Cassidy added: "Look at what has happened just domestically, we've said for a long time that we fear a match official is going to get murdered. And this is another step closer to that.
"Jose Mourinho needs to take a big chunk of responsibility for this, and many managers across the world who do similar don't realise there's consequences here across the world.
"First and foremost, it would be nice to see him come out and see where he sits with this, as well as Roma - the silence is quite damning.
"I think we start to look at taking [the clubs] them out of competitions, deducting points, something more than monetary and silly bans."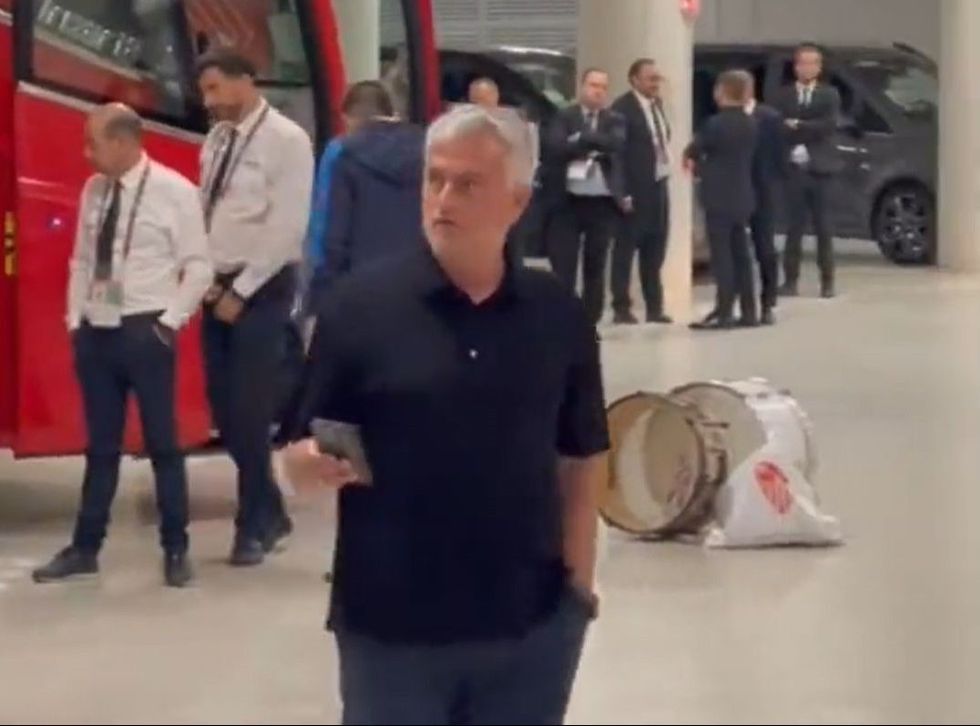 Mourinho has been charged by UEFA for his foul-mouthed car park rant towards Taylor
Football Espana
Uefa confirmed that they have charged Mourinho for his foul-mouthed rant after opening disciplinary proceedings against Mourinho for "insulting/abusive language against a match official" with the full details of the verdict to be announced in due course.
In a slow and scrappy final that consisted of 40 fouls and 13 yellow cards being shown, the former Chelsea coach and two other Roma backroom staff were also booked for overzealous touchline antics.
PGMOL put out a statement in support of Taylor: "We are appalled at the unjustified and abhorrent abuse directed at Anthony and his family as he tries to make his way home from refereeing the Uefa Europa League final.
"We will continue to provide our full support to Anthony and his family."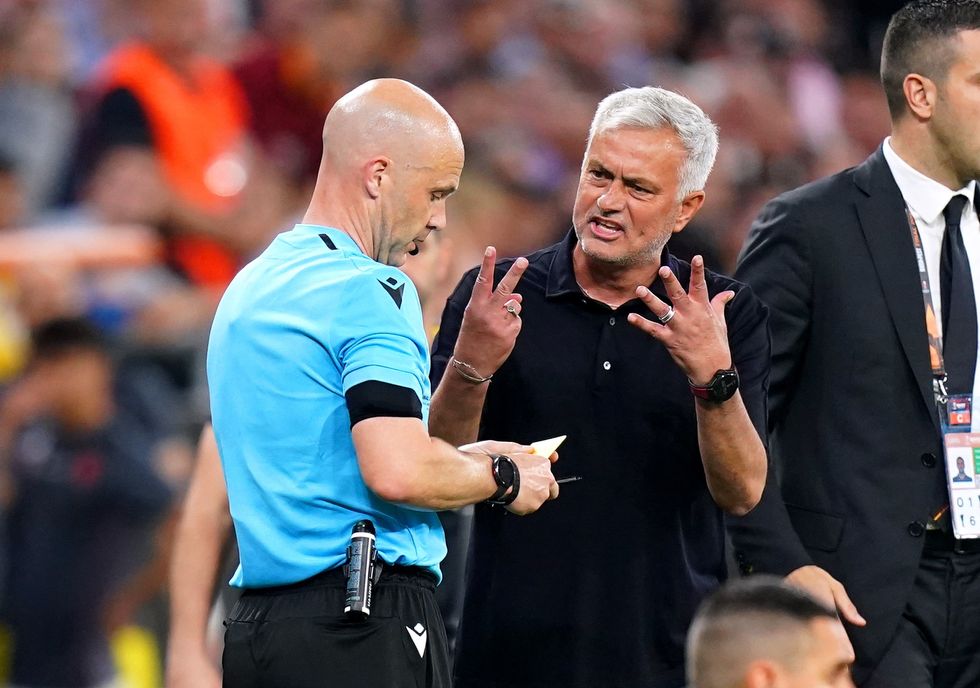 Referee Anthony Taylor had a lot to put up with during the UEFA Europa League Final at the Puskas Arena, Budapest
PA
Likewise, a Premier League spokesperson said: "We are shocked and appalled by the unacceptable abuse directed at Anthony Taylor and his family as they travelled back from the Uefa Europa League Final.
"No one should have to suffer the inexcusable behaviour they had to endure yesterday.
"Anthony is one of our most experienced and accomplished match officials and we fully support him and his family."
The reasoning for Roma discontent stems from Taylor's decision to allow Sevilla to retake a penalty after VAR indicated that Roma goalkeeper Rui Patricio encroached from his line when he saved Gonzalo Montiel's attempt.
Mourinho also believes former Spurs forward Erik Lamela should have been shown a red card.
Rio Ferdinand, Jeff Stelling and other high profile figures have flocked to Taylor's defence, arguing that the referee managed the game impeccably.
The Europa League final was level after full and extra time, taking the fame to a penalty shootout.