By Millie Cooke
Published: 18/09/2023
-
14:45
Updated: 20/09/2023
-
10:30
Council leaders are raking in more than £100,000 per year, despite their local authorities teetering on the brink of bankruptcy.
Councils in Bradford, Devon, Guildford, Hastings, Kent and Southampton have been warned they face bankruptcy unless they introduce significant budget cuts.

---
And yet, each of these councils has officials on their payroll who earn more than £100,000 each year, exclusive analysis by the Taxpayers Alliance for GB News has shown.
In Liberal Democrat-run Guildford Borough Council, there are five people earning more than £100,000 per year - with one employee receiving over £600,000.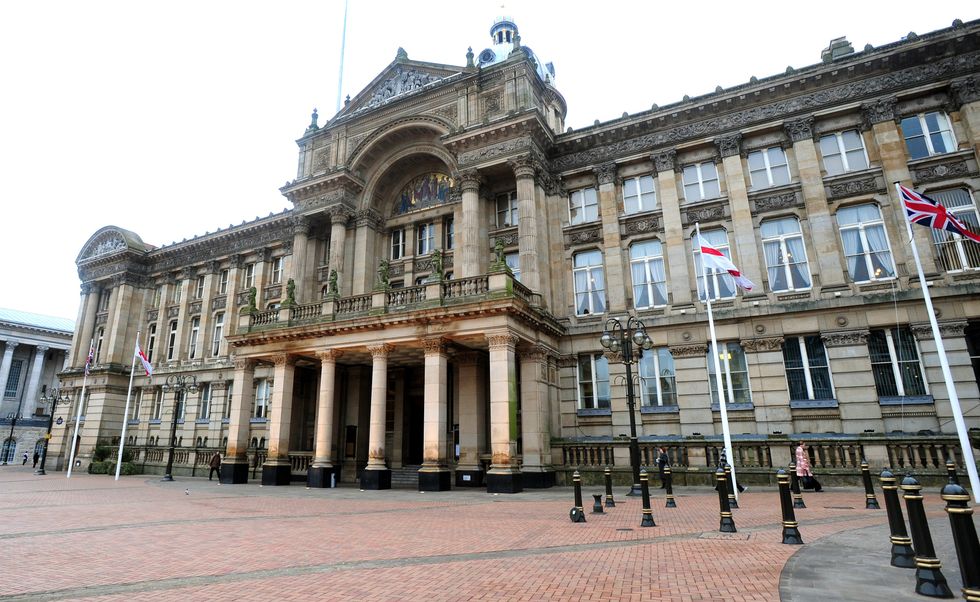 Birmingham City Council went bankrupt earlier this month after it was hit with a £760million bill to settle equal pay claims.
PA
This makes them the highest remunerated council worker in the country.
In the Conservative-controlled Kent council, there are 28 employees taking home six figures, while in Devon council there are 18.
Labour run Southampton council has 12 employees taking home this level of pay, while in Bradford there are 11.

Hastings, also held by Labour, has two employees earning more than £100,000.
Hitting out at the figures, John O'Connell, chief executive of the TaxPayers' Alliance, told GB News: "Residents resent paying huge salaries for bosses at councils on the brink.
"While council finances are straying into the black, some officials are raking in huge amounts.

"Town hall bosses should reflect on whether these sums are justified."
LATEST DEVELOPMENTS:
Bradford, Devon, Guildford, Hastings, Kent and Southampton are all thought to be less than one year away from declaring bankruptcy.

Devon County Council's legal and finance directors recently published a report which revealed that the council's position is "very challenging", noting "a number of fundamental issues" prompting an "urgent need" for a high-priority review.
It warned that the council faces a "material threat of a section 114 notice" - the notice issued when a council becomes bankcrupt.