A Labour MP has revealed he "might" still forgive a radicalised woman who stabbed him with a six-inch kitchen knife.
Sir Stephen Timms was stabbed by then student Roshonara Choudhry at Beckton Globe Library.
---
The 68-year-old, who previously served as Chief Secretary to the Treasury, offered some reflections on the incident during an interview with Camilla Tominey.
Timms, who received three letters from Choudhry, said: "I had been in a restorative justice process.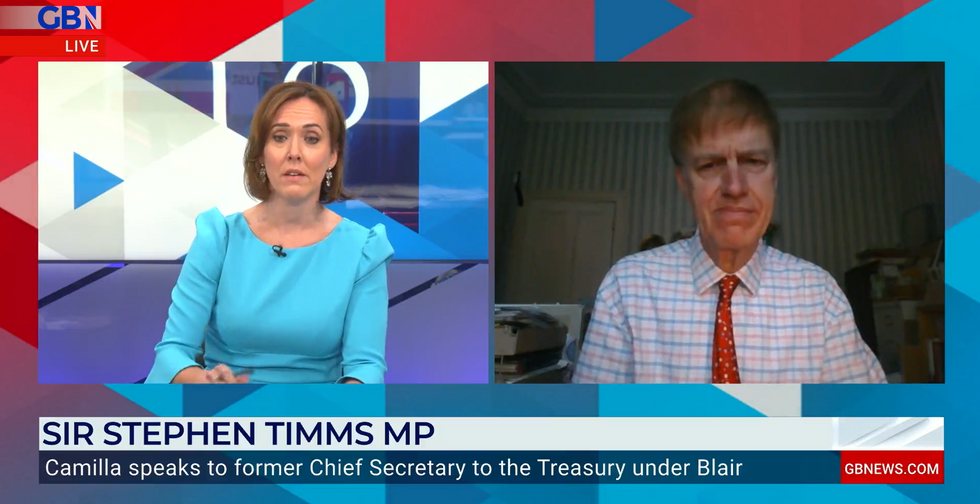 Camilla Tominey (left) and Sir Stephen Timms (right)
GBN
"Unfortunately, it seems to have stalled and I don't know why.
"It's got stuck in red-tape somewhere and it doesn't seem to be moving forward at the moment.
"But I'm still hoping that somebody at the Ministry of Justice might finally get things moving and it might be possible but it hasn't been yet."
He added: "If I met her it might [forgiveness] may well be possible but without some sort of communication I don't think that would really mean anything."
Choudhry, who was 21 at the time, was radicalised after watching al Qaeda YouTube lectures.
She confirmed she stabbed Timms because he voted for the Iraq War while in Tony Blair's New Labour Government.
Doctors told him his injuries were "life-threatening but not imminently life-threatening".
Choudhry was found guilty of attempted murder and jailed for life with a minimum term of 15 years.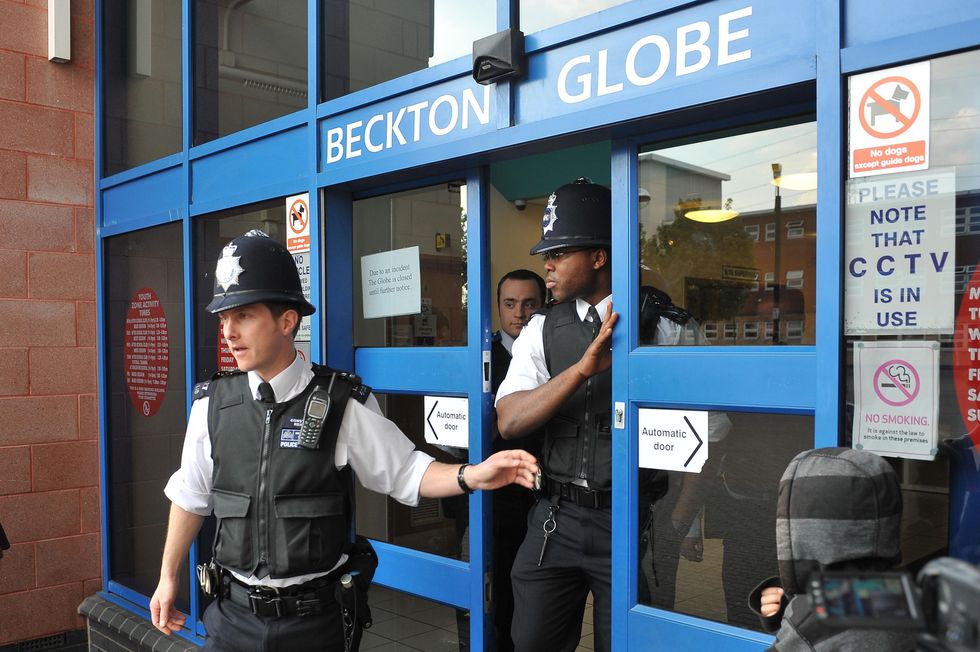 Officers attend the scene in Beckton, east London
PA
There have been a number of MPs attacked in recent years, with two tragically losing their lives.
Tory MP Sir David Amess was killed in Southend West in October 2021 by an Islamic extremist.
Labour MP Jo Cox was shot and stabbed by a far-right extremist just days before the 2016 Brexit referendum.
Tominey was also joined by former Chancellor Kwasi Kwarteng, Immigration Minister Robert Jenrick, economist Roger Bootle and Tory MP Sir John Redwood.
The Camilla Tominey Show airs every Sunday at 9.30am.