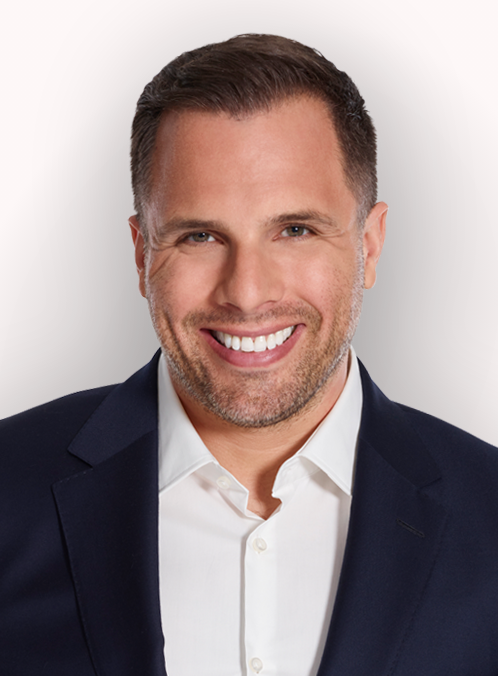 By Dan Wootton
Published: 01/02/2023
-
21:25
Updated: 01/02/2023
-
21:41
Walkout Wednesday.
Work from home Wednesday.
---
Workshy Wednesday.
Well, let's just be honest for one minute, these days it's walkout/work from home/ workshy/whatever you want to call it Monday, Tuesday, Wednesday, Thursday and Friday.
Did we even notice that 100,000 civil service walked out today when, as I've been pointing out for the past two years, they used the Covid excuse to stay in their posh houses, watching Loose Women in their pants at lunchtime and using their expensive Peloton bikes forever more.
The UK has a problem with our work ethic – and what's effectively a general strike, forcing another lockdown scenario, is only going to make matters worse.
That's what I find so egregious today about this despicable teacher's strike, just the first of seven planned actions closing up to 12,000 schools.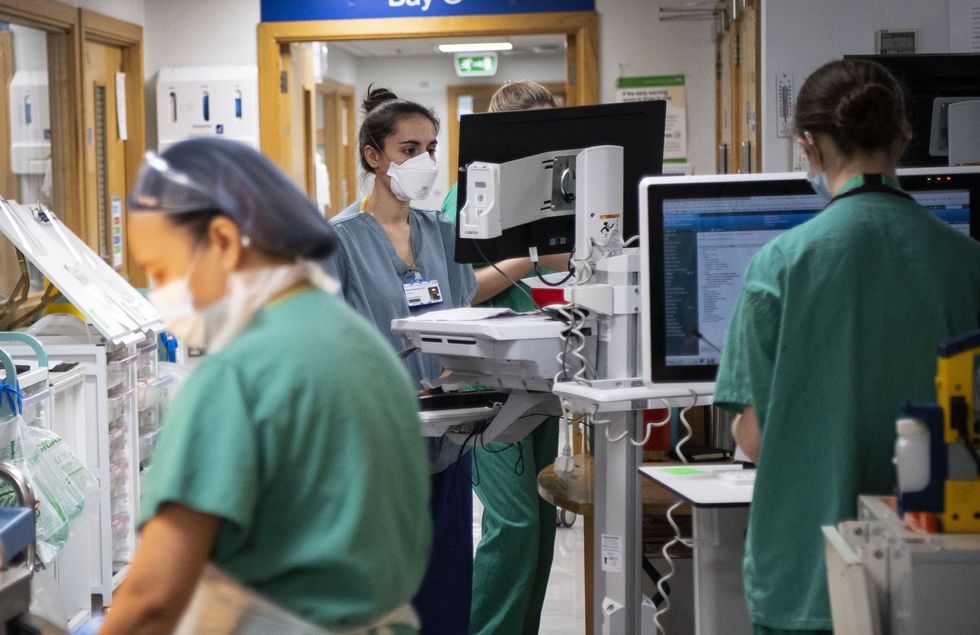 Nurses are among the professions striking
Victoria Jones
The militant unions – and a large proportion of their politicised membership – are dragging their hapless pupils into an outlandish bid to force out a Conservative government.
Now, let me be clear, I love teachers. My mum was one, my dad recently retired as a head teacher. Good teachers are worth their weight in gold.
But good teachers would never have dreamed for one moment of indoctrinating their students with a hard-left political ideology, all while stopping education-deprived kids – hit so hard by the disgraceful Covid school closures – be able to learn yet again.
Unlike the National Education Union which has done just that…
Now let's bring a little reality to the union's propaganda.
Teachers in England are incredibly well paid and well looked after compared to their foreign counterparts.
In fact, The Daily Telegraph revealed OECD statistics today showing our teachers are among the highest paid for the fewest hours in Europe and the developed world, with salaries for experienced staff higher than even Sweden, Switzerland, France and Finland.
And the mass walkout over pay comes despite a five per cent pay increase last year, with starting teacher salaries actually hiked by nearly nine per cent.
Ask anyone in the private sector if they would have been happy with such a rise!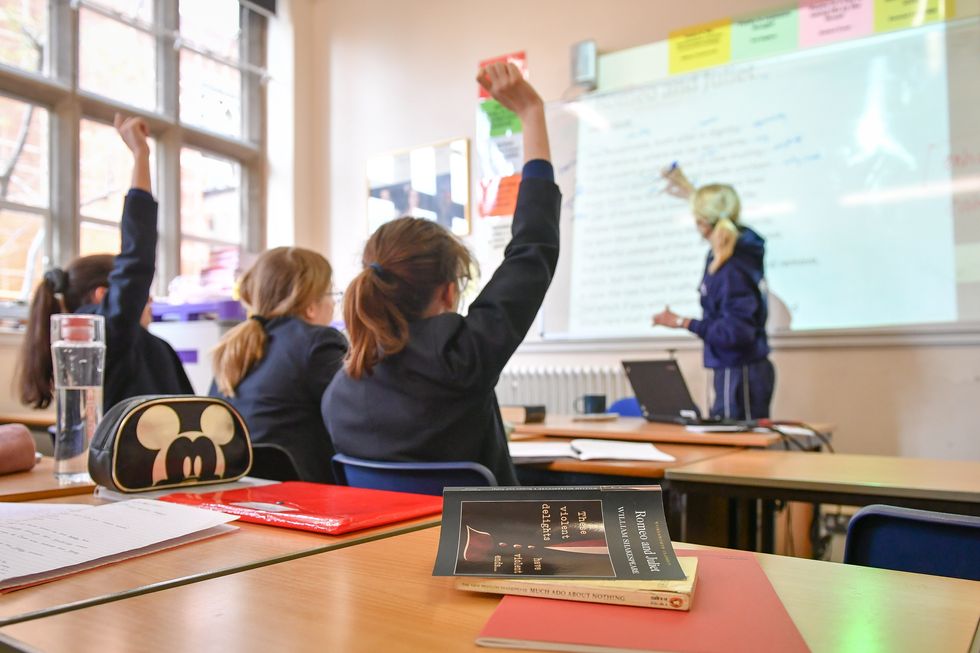 Striking teachers are teaching children the wrong lessons, says Dan Wootton
Ben Birchall
Yes, times are tough, but gigantic increases in public sector pay would lead to an inflation death spiral, causing mass poverty and devastating ordinary hardworking Brits.
Don't forget these irresponsible union bosses control Slippery Starmer's Labour, with a dozen on the party's National Executive Committee.
There's a reason why teacher strikes are banned or restricted in many EU countries, including Germany.
But don't expect Labour to support important legislation to guarantee minimum service levels, given who funds their party.
The Daily Mail reported that deputy leader Angela Rayner has been given more than £100,000 over the last three years.
That was an effective attack line taken by Rishi Sunak today in PMQs…
The craven unions are being selfish and irresponsible by treating our children's precious education as a political football.
And their striking teachers are teaching vulnerable children all the wrong lessons.