By Max Parry
Published: 24/03/2022
-
19:21
Updated: 25/03/2022
-
12:07
Whoopi Goldberg, the US chatshow host, has taken aim at the Royal Family over the Empire and Britain's ties to the slave trade.
Ms Goldberg attacked Britain for running "ran ram shod [sic] over India for years".
---
Ms Goldberg's comments come as Prince William and Kate faced protestors calling for slavery reparations in Jamaica.
"Let us not forget when we talk about what needs to happen, all the folks that need to apologise," the talkshow host told The View.
She went on: "Listen, this is not new. I suspect Charles when he was in Barbados had some idea because he went on and apologised, yes, he was releasing the hold that Britain has.
"So perhaps someone is listening, and it's the new group of folks I don't know if it's Charles but one of them."
Prince William has condemned slavery as "abhorrent". He went on to say "it should never have happened".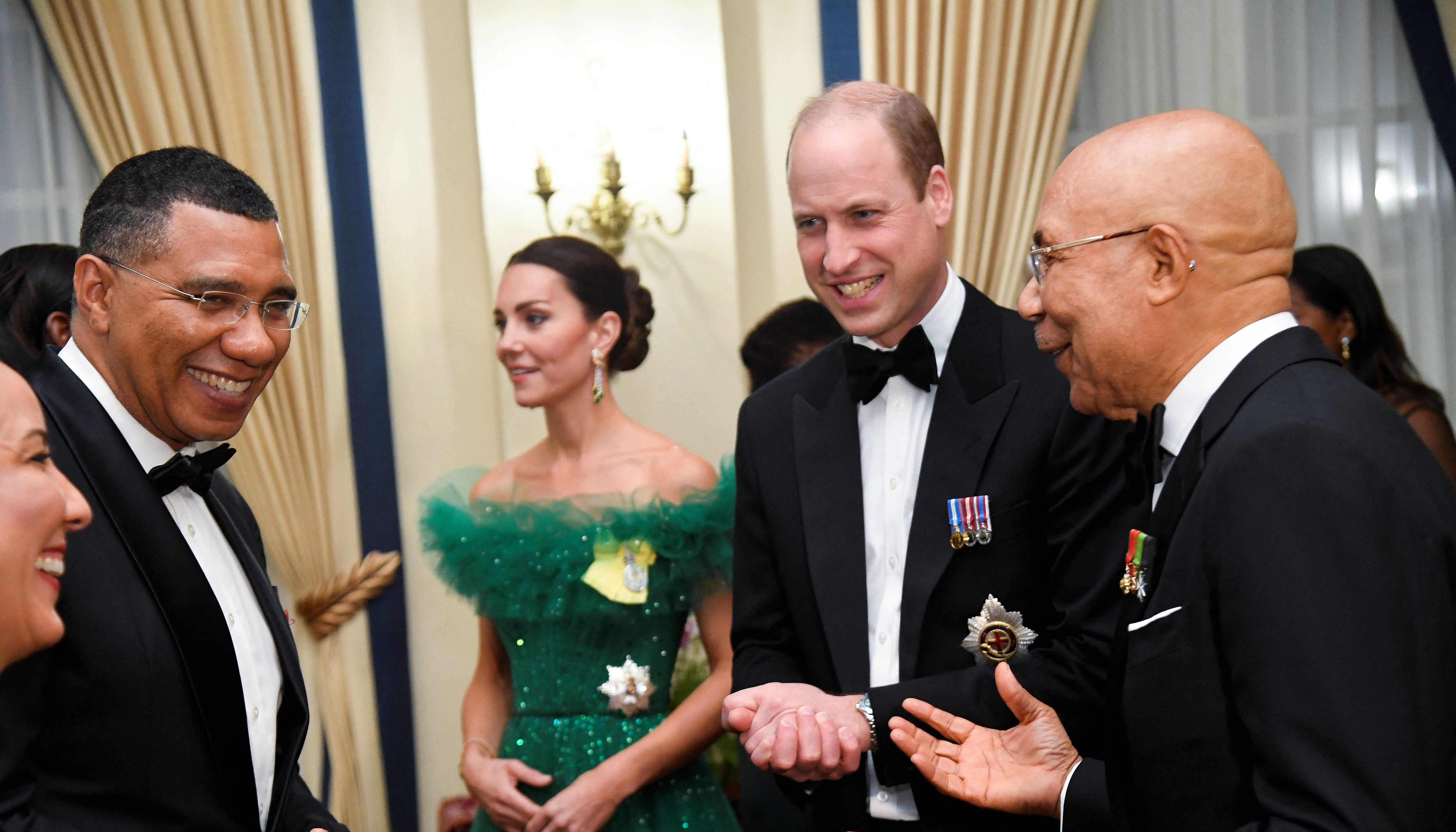 Britain's Prince William speaks with Jamaica's Prime Minister Andrew Holness and the Governor General of Jamaica Patrick Allen during a dinner hosted by the Governor General of Jamaica Patrick Allen and his wife Patricia on the fifth day of his tour of the Caribbean, Kingston, Jamaica.
TOBY MELVILLE
Demonstrations have called on the royals to apologise for slavery. Their trip has taken them from Belize to Jamaica and finally the Bahamas.
The Duke of Cambridge did not apologise for slavery, nor did Prince Charles when he last visited Barbados.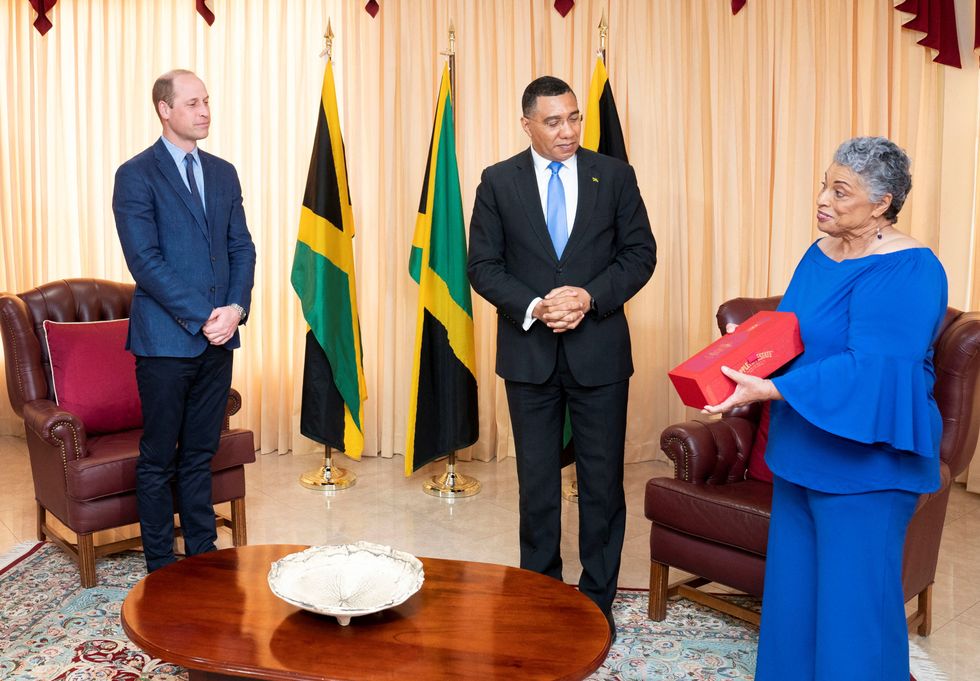 Jamaica's Prime Minister Andrew Holness and master blender Dr. Joy Spence present Britain's Prince William with a bottle of Appleton Estate Ruby during a meeting at his office, on day five of the Platinum Jubilee Royal Tour of the Caribbean, in Kingston, Jamaica.
POOL
During the Cambridges' visit to Belize, William quoted the Queen's 1994 speech to the Belizean parliament: "She said 'I am proud to associate myself with your determination that social justice and personal freedom should flourish under the rule of law.
"'It is always dangerous, however, to be complacent and to assume that democratic values will look after themselves.'"
He went on: "Her Majesty went on to say that 'Most of all, democracy is safe-guarded by teamwork - the individual wills of all citizens, each pulling together towards the same objective'.
"Sadly, elsewhere in the world, that vigilance is being tested today in Ukraine.
"Belize has joined many others in condemning the invasion and standing up for the principles of international law, peace and security. Today we think of those struggling in Ukraine and we stand with them in solidarity."