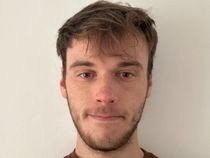 By Ben Chapman
Published: 14/07/2022
-
04:59
Updated: 14/02/2023
-
10:50
Today:
Scotland, Northern Ireland and northern England sunny spells and showers, some heavy. Showers tending to fade from the west later. Elsewhere dry, fine and largely sunny. Still warm or very warm in the south, but temperatures near average elsewhere.
---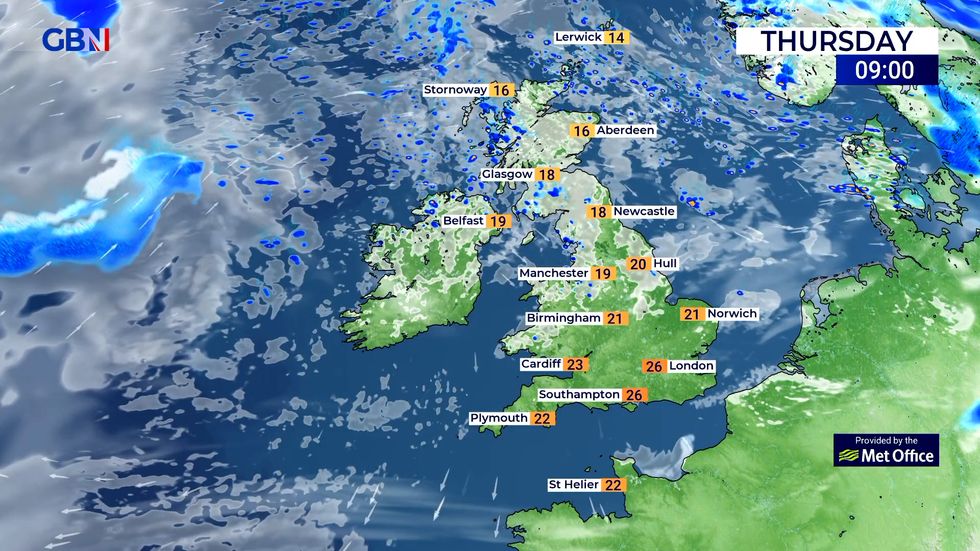 Temperatures continue to rise across the UK.
Image: Met Office
Tonight:
Showers in the north dying out, to leave clear spells before further cloud and showery rain arrives from the west. Dry, fine and clear elsewhere.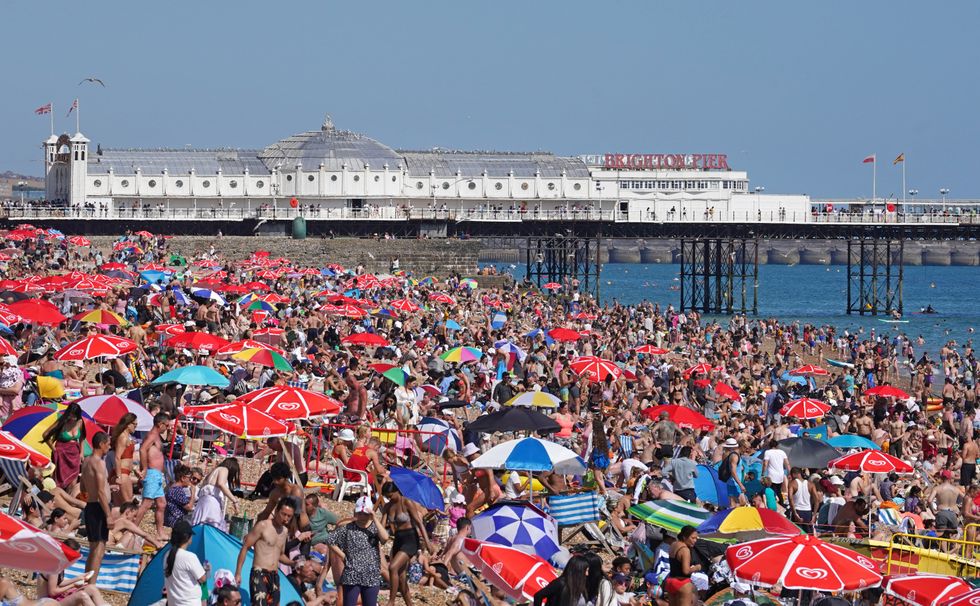 Brits in most parts of the country will experience sunny spells.
Gareth Fuller
Friday:
Cloud and occasional rain in the north will be replaced by sunny intervals and showers, some heavy. Showers dying out from the west later. Dry, with warm sunny spells elsewhere
Outlook for Saturday to Monday:
Cloudy with some rain/showers for northern areas at first. Elsewhere, dry with spells of sunshine and becoming very warm or hot by day, with warm nights. Cooler near coasts.