Published: 28/03/2022
-
15:19
Updated: 14/02/2023
-
11:16
Trans woman Emily Bridges has announced she will compete in female British Cycling events as her testosterone levels are now low enough to meet the sport's governing body criteria.
The 21-year-old won a gold medal at the recent University Championships in Nottingham and has raced against men for the past year while undergoing hormone therapy.
---
Team GB's women's cycling team have brought home five gold medals at the last three Olympic Games but now could face losing team places as Ms Bridges revealed it was "always the plan" to compete in women's events.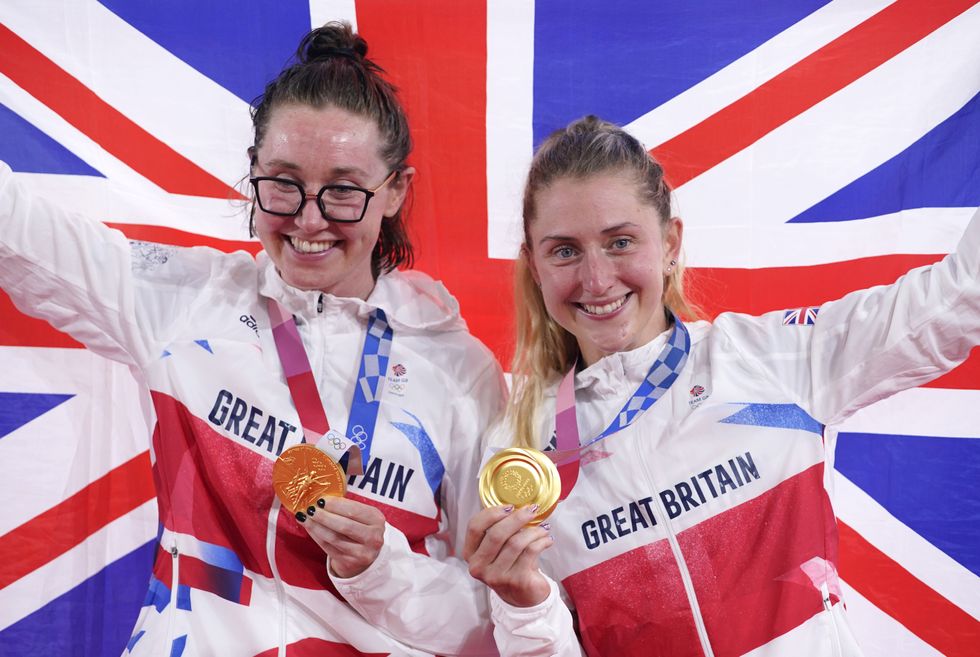 Great Britain's Katie Archibald (left) and Laura Kenny celebrate with their gold medals after winning the Women's Madison Final at the Izu Velodrome on the fourteenth day of the Tokyo 2020 Olympic Games in Japan. Picture date: Friday August 6, 2021.
Danny Lawson
Emily Bridges previously set the Junior Men's national record for 25 miles in 2018, before telling the public that she identifies as trans.
Her time, just over 47 minutes, was two minutes faster than the current national record for adult women.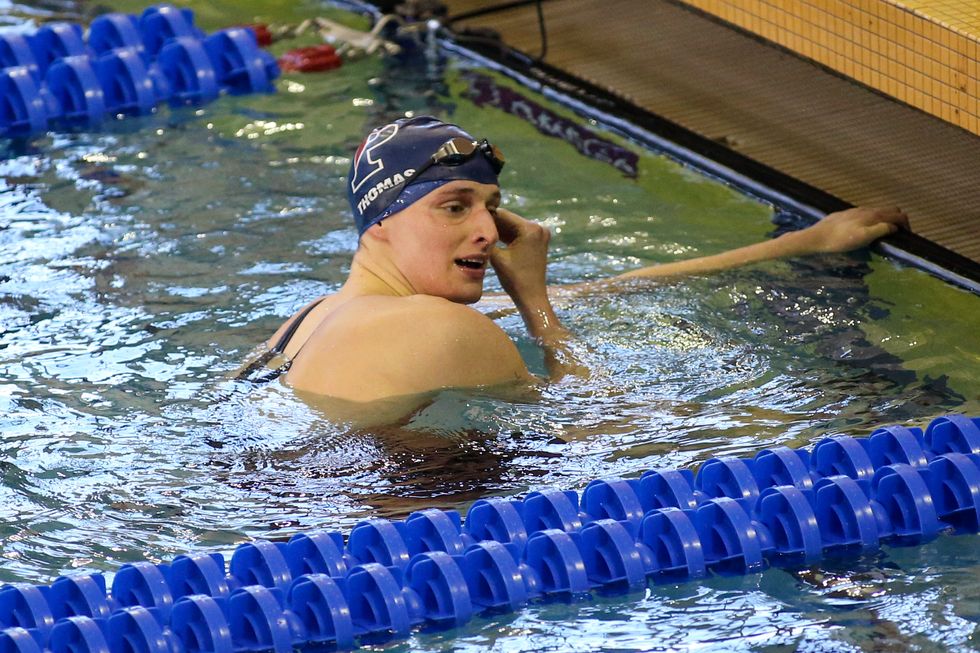 Mar 19, 2022; Atlanta, Georgia, USA; Penn Quakers swimmer Lia Thomas after the 100 free at the NCAA Swimming & Diving Championships at Georgia Tech. Mandatory Credit: Brett Davis-USA TODAY Sports
Brett Davis
Ms Bridges told Cycling Weekly magazine: "After starting hormone therapy I didn't want to race in the male category any more than I had to."
When asked how she might respond to any criticism, the cyclist said she believed "people are free to express their opinions, provided they do so within the law."
A wider debate around trans athletes competing in women's sports has been sparked after the success of Lia Thomas, a trans woman who won the 500-yard freestyle title at the women's NCAA championships.
The victory has encouraged discussion around trans athletes taking part in competitive sport, with critics claiming they may have an advantage over other participants.
Labour leader Sir Keir has weighed in on the debate and said it is for "sporting bodies to decide for themselves" who can and cannot be included in events.
He told LBC the issue "throws up all sorts of difficult questions" but he said Sport England has "crafted quite a careful balance".