Published: 29/03/2022
-
12:20
Updated: 29/03/2022
-
13:22
Russia will "radically reduce" military activity focused on the Ukrainian cities of Kyiv and Chernihiv, its Defence Minister Alexander Fomin said.
The announcement comes following a day of peace talks between Russia and Ukraine's negotiating teams in Istanbul, Turkey.
---
Missile strikes have rained down on large parts of Ukraine for over a month, but Russians have found it tough to break down the defiant defence around Kyiv.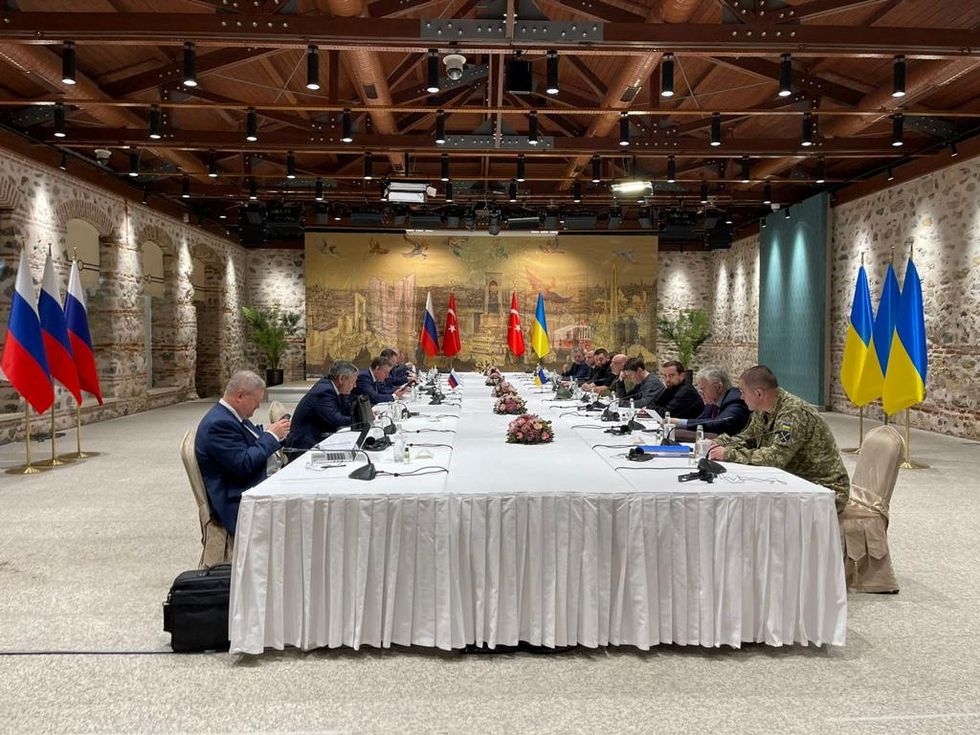 Russian and Ukrainian negotiators sat down in Istanbul on Tuesday
UKRAINIAN PRESIDENTIAL PRESS SER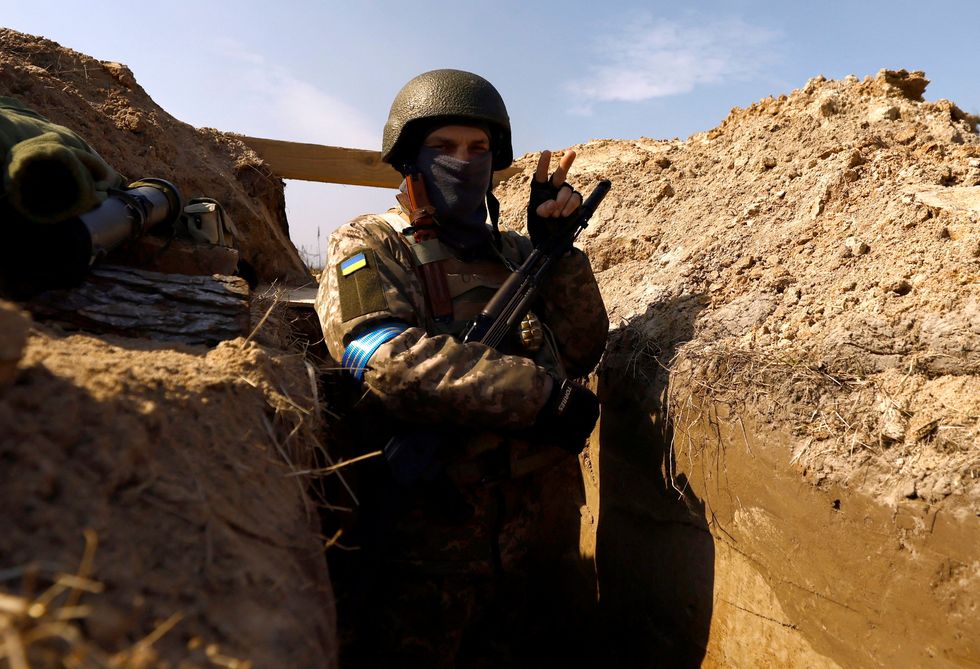 A Ukrainian soldier in Kyiv
ZOHRA BENSEMRA
Mr Fomin said the decision to pull back was taken in the interest of creating mutual trust and the necessary conditions for further talks to take place.
More information would be revealed once the Russian delegation returned to Moscow, the Russian Minister added.
Ukrainian negotiators have said they had proposed that Ukraine adopt neutral status in exchange for security guarantees.
The promise would mean they would not join military alliances or host military bases.
Russia's chief negotiator Vladimir Medinsky responded by saying: "These proposals will be considered in the near future, reported to the president, and our response will be given,"
Meanwhile, the Turkish Foreign Ministry has confirmed that talks between the two parties will not continue for a second day.