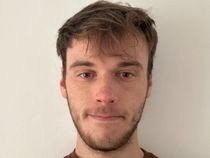 By Ben Chapman
Published: 26/05/2023
-
14:18
Updated: 26/05/2023
-
14:34
Pope Francis, 86, has been forced to clear his schedule on Friday morning due to a fever.
The pope's agenda had not been revealed on Friday morning, despite it being customary.
---
Vatican spokesman Matteo Bruni said: "Due to a feverish state, Pope Frances did not receive an audience this morning."
Bruno did not delve into any further details.
Francis fell ill earlier in the year, being admitted to Rome hospital at the end of March for bronchitis.
He quickly recovered and appeared publicly soon after.
The pope also embarked on a three-day trip to Hungary at the end of April.
The pope's scheduled events have not been cancelled and he is due to appear at a Mass marking Pentacost on Sunday in St. Peter's Square.
Whether he holds private audiences on Saturday remains unclear.