Published: 13/07/2022
-
10:13
Updated: 14/02/2023
-
10:50
Boris Johnson is set to be grilled by Sir Keir Starmer just hours after No.10 blocked a no confidence vote lodged by Labour.
The pair will face off at Prime Minister's Questions in the House of Commons later today for the first time since Mr Johnson resigned as Conservative Party leader.
---
On Tuesday morning, Labour announced its intensions to table a no confidence vote against the PM.
But the Government blocked the vote, refusing to allow time for it in the Commons.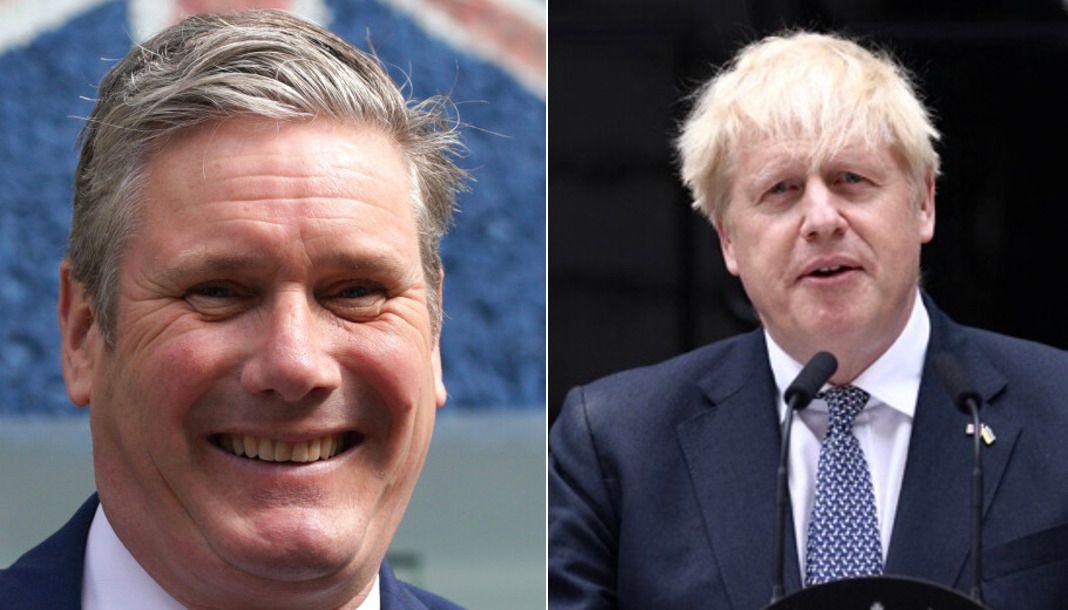 Sir Keir Starmer and Boris Johnson
PA
Labour have since accused the Government of running scared.
A party spokesman said it was "unprecedented" for a Government not to make parliamentary time available for a debate and a vote to take place.
"This clapped-out Government is running scared and refusing to allow time to debate Labour's vote of no confidence motion.
"Yet again the Tories are changing the rules to protect their own dodgy mates."
But a Government spokesman said Labour were "playing politics" by tabling a motion of no confidence in the Government and the Prime Minister when Mr Johnson had already resigned.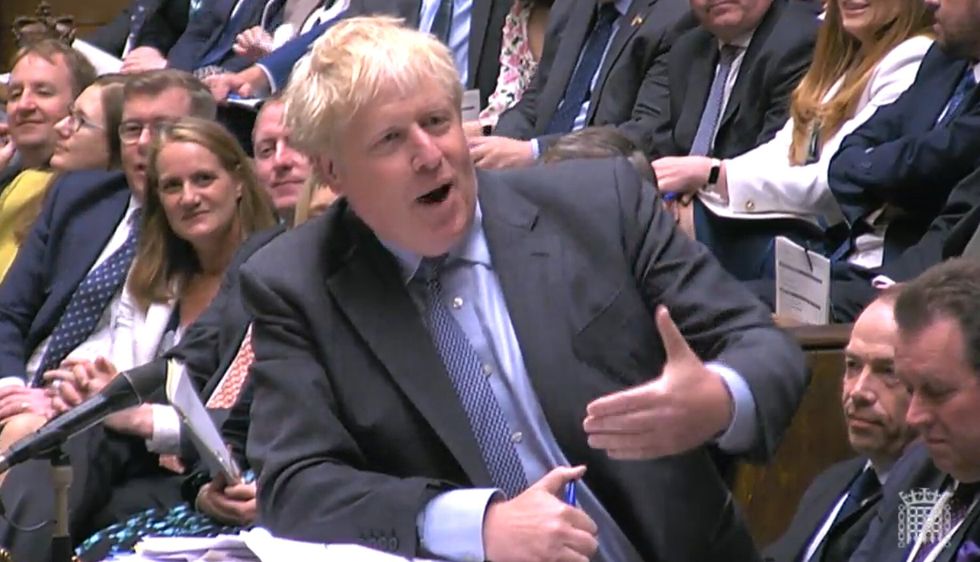 A no confidence vote tabled against Boris Johnson was blocked
House of Commons
The spokesman said: "As the Prime Minister has already resigned and a leadership process is under way we do not feel this is a valuable use of parliamentary time.
"Should Labour amend their motion appropriately, they can have the next business day for it to be debated."
Speaking after lodging the no confidence vote, Sir Keir said: "Labour is laying a vote of no confidence in this caretaker Prime Minister and his Government.
"The Tory party has at last concluded that the Prime Minister is unfit for office, that was blindingly obvious a very, very long time ago. He is leaving because his own party has concluded that he can't be trusted.
"They can't now let him cling on for weeks, and weeks, and weeks until September 5. It would be intolerable for the country.
"Since the Tories have failed to act in the national interest, Labour will.
"We have put down a vote of no confidence, and challenged any Tory MP who in the last few days has said 'I can't serve Boris Johnson because you can't trust a word the man says', 'I can't go on the media because the lines he gives us always unravel'.
"Can they really vote to say he should stay in power for another few weeks? We're challenging them to put their constituents first, and put the country first."
As the pair face off in the Commons, the race to find the next Conservative Party leader continues.
Tory MPs will have the chance to vote for the eight contenders vying to replace Mr Johnson, as balloting begins to find his successor.
Rishi Sunak, Liz Truss, Tom Tugendhat, Kemi Badenoch, Penny Mordaunt, Jeremy Hunt, Nadhim Zahawi and Suella Braverman will all be on the ballot on Wednesday, after all secured the 20 nominations from fellow MPs needed to enter the contest.