By Tom Evans
Published: 20/07/2022
-
12:13
Updated: 20/07/2022
-
12:42
MPs filled the Chamber for a historic session of PMQs on Wednesday.
Labour Party leader Sir Keir Starmer, in the unusual situation of knowing he will never face off with Mr Johnson in PMQs again, opened proceedings by asking why the Tory leadership hopefuls pulled out of the latest televised debate this week.
---
He said relationships between prime ministers and leaders of the opposition are "never easy", adding: "This one has proved no exception to the rule."
He asked: "Why does the Prime Minister think that those vying to replace him decided to pull out of the debate last night?"
The Prime Minister replied: "Well, I am not following this thing particularly closely, but my impression is that there has been quite a lot of debate already and I think the public are having an ample opportunity to view the talent."
Mr Johnson added that any of the candidates would "wipe the floor" with Sir Keir, comparing them to "some household detergent".
The Prime Minister dubbed Sir Keir a "great pointless human bollard" as the Labour leader claimed not one of Rishi Sunak, Liz Truss or Penny Mordaunt has a "single decent thing" to say about Mr Johnson or his Tory Government.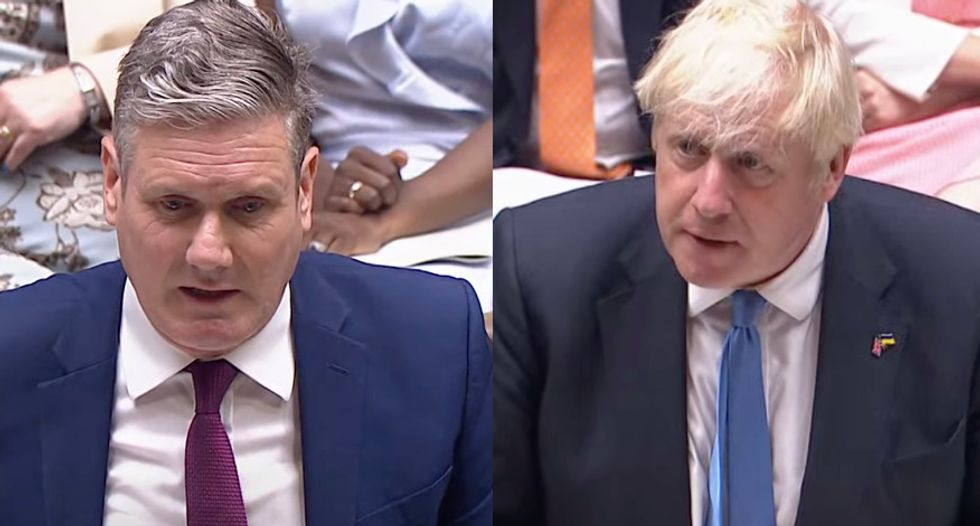 Sir Keir Starmer and Boris Johnson faced off in PMQs
POOL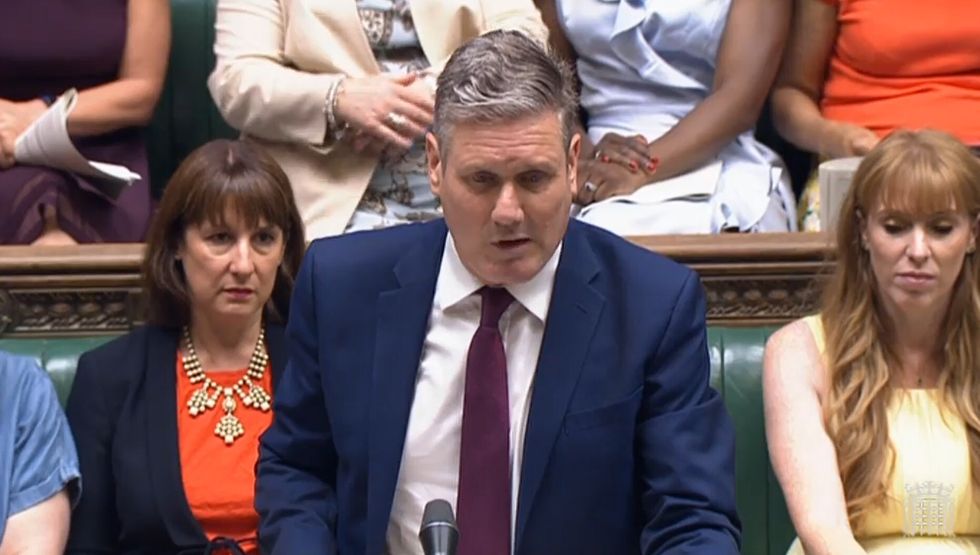 Sir Keir Starmer speaking in the Commons
House of Commons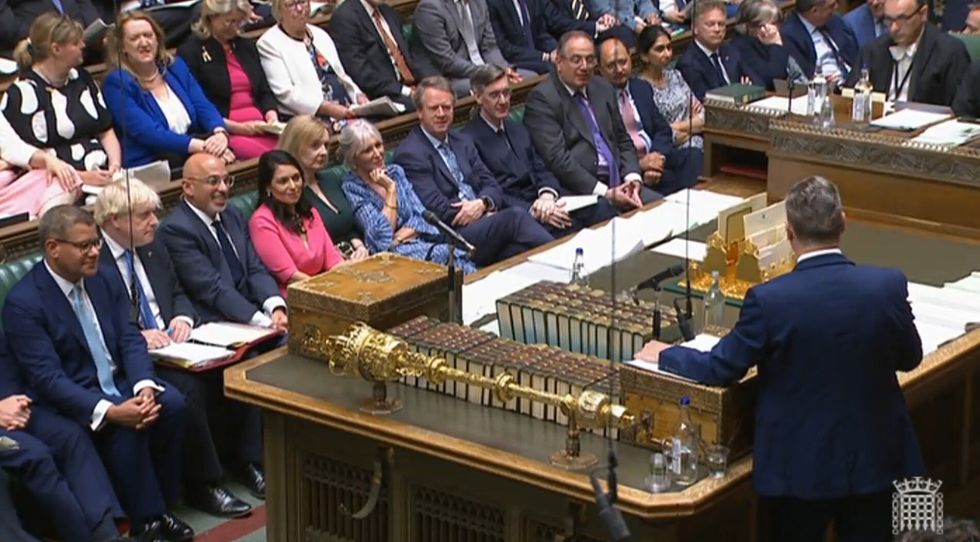 Boris Johnson's final PMQs
House of Commons
Sir Keir added: "I think the truth is this – they organised the TV debates because they thought it would be a great chance for the public to hear from the candidates first hand, then disaster struck because the public actually heard from the candidates first hand."
He asked: "Does the Prime Minister agree with with his former Chancellor (Rishi Sunak) that plans put forward by the other candidates are in his words, I have got them here, 'nothing more than the fantasy economics of unfunded spending promises'?"
Mr Johnson replied: "They know all about fantasy economics because they have already committed to £94billion of extra tax and spending, which every household in this country would have to pay for, to the tune of about £2,100."
Sir Keir continued: "Every Labour pledge made under my leadership is fully costed. Those vying to replace him have racked up £330billion of unfunded spending commitments."
He added: "What about his Foreign Secretary, she was withering about the Government's economic record.
"She said, again her words, here they are 'if Rishi has got this great plan for growth, why haven't we seen it in the last two-and-a-half years at the Treasury?' That's a fair question isn't it Prime Minister?"
Mr Johnson replied: "What you saw in the last two-and-a-half years was, because of the pandemic, the biggest fall in output for 300 years which this Government dealt with and coped with magnificently by distributing vaccines faster than any other European Government, faster than any other major economy which would not have been possible if we had listened to him."
"That is why we have the fiscal firepower that is necessary to help families up and down the country, making tax cuts for virtually everybody paying national insurance contributions."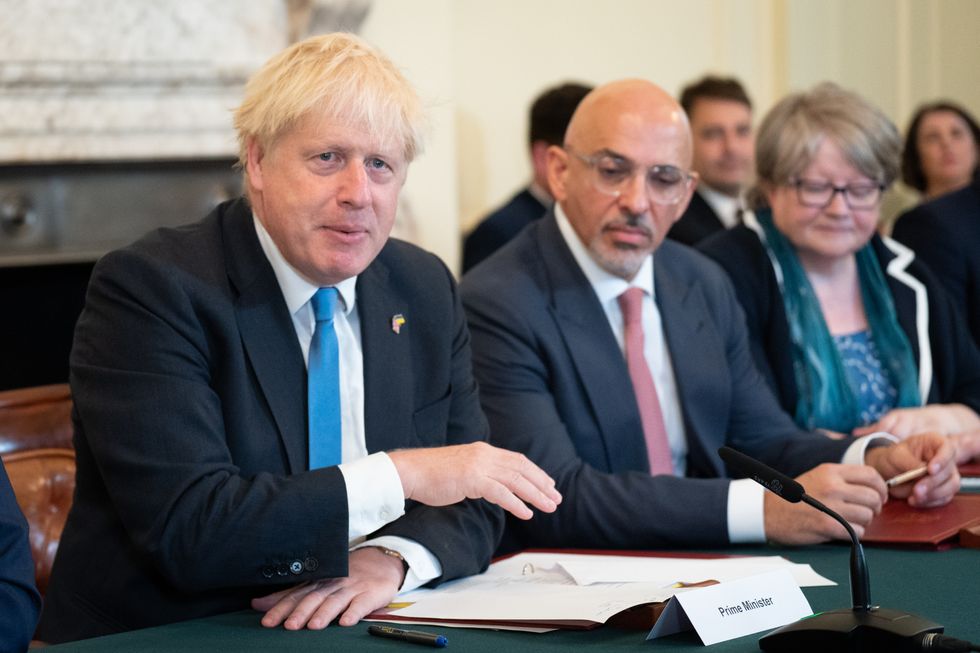 Boris Johnson leading a Cabinet meeting
Stefan Rousseau
Ian Blackford, meanwhile, thanked Mr Johnson for driving support for Scottish independence to "new heights".
The SNP Westminster leader told the Commons: "His Tory Brexit slashed £31billion from the economy, the biggest fall in living standards since the 1970s.
"People's pay in real terms falling at the fastest rate on record, with the worst economic growth forecast in the G20 outside of Russia and the highest inflation in 40 years.
"Personally, I would like to thank the Prime Minister in his capacity as Minister of the Union for driving support for independence to new heights.
"Westminster is holding Scotland back.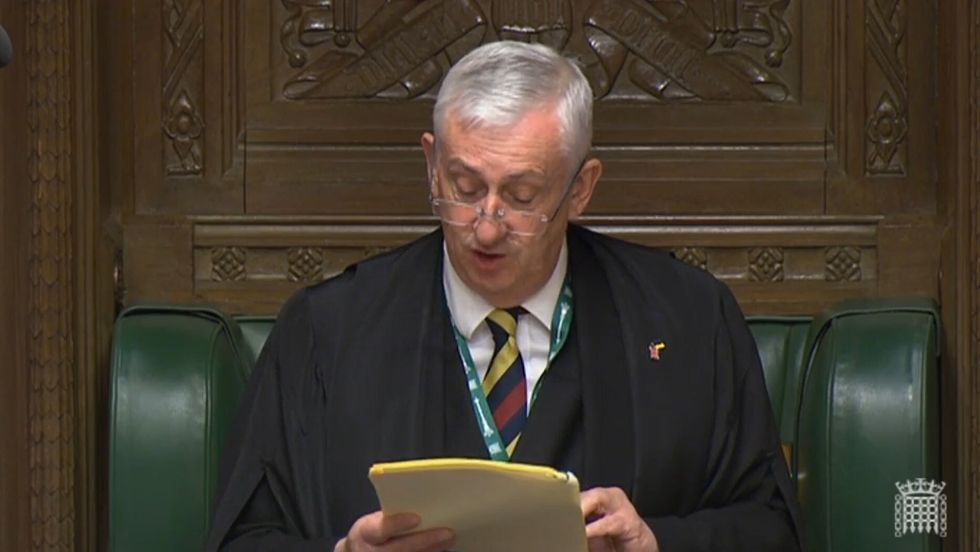 Speaker Lindsay Hoyle
House of Commons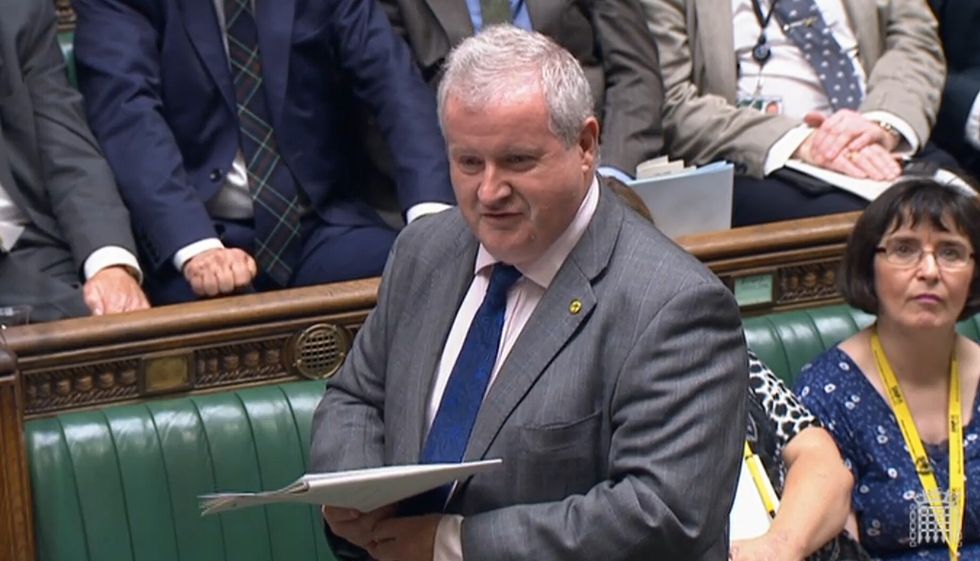 SNP Westminster leader Ian Blackford
House of Commons
"The economy is failing and this Prime Minister has driven us to the brink of recession.

"Isn't it the case that the Prime Minister's legacy of catastrophic mismanagement has paved the way for the end of the Union?"
The Prime Minister noted "that's not what I observed", adding: "I am afraid to say, Scottish school standards are not what they should be because of the failure of the SNP.
"They are failing people who are tragically addicted to drugs.

"And the people of Scotland are facing another £900million in tax because of the mismanagement of the SNP."
Before their exchange, Speaker Sir Lindsay Hoyle said: "It's only fitting to note this is likely to be the final time (Mr Johnson) addresses the House as Prime Minister. I would like to wish him and his family all the best for the future.
"Can I say we have been through many dark times within this House and none more so than through the pandemic, and always will be remembered for what this House did and the way you've conducted those duties during those dark times."
Mr Johnson added: "Last week I told the House that last week was possibly my last PMQs, this week probably, certainly will be my last PMQs from this despatch box – or any other despatch box."
It comes as the Conservative Party leadership race, and the hunt to find Mr Johnson's successor, nears its final stage.
MPs will vote to decide the two remaining candidates today, before the new leader is selected by the 200,000-strong party membership.
While Mr Sunak looks almost certain to progress, Ms Truss and Ms Mordaunt are battling to win over Kemi Badenoch's supporters after she was knocked out of the contest on Tuesday.
The winner is expected to take office after Mr Johnson leaves Downing Street on September 5.
Parliament goes on recess for summer from Thursday, making this his last PMQs.