By Luke Ridley
Published: 13/12/2021
-
16:06
Updated: 13/12/2021
-
16:06
A Met Police officer who was jailed for sharing vile pictures of the bodies of two murdered sisters also used racist slurs in WhatsApp message that boasted about a cover up of an alleged assault.
Deniz Jaffer, 47, was jailed for two years and nine months last week after taking photographs of Bibaa Henry and Nicole Smallman while managing a cordon where the sisters had been stabbed to death in bushes at a country park in north London.
---
His conduct was described as 'appalling and inexplicable' along with colleague Jamie Lewis.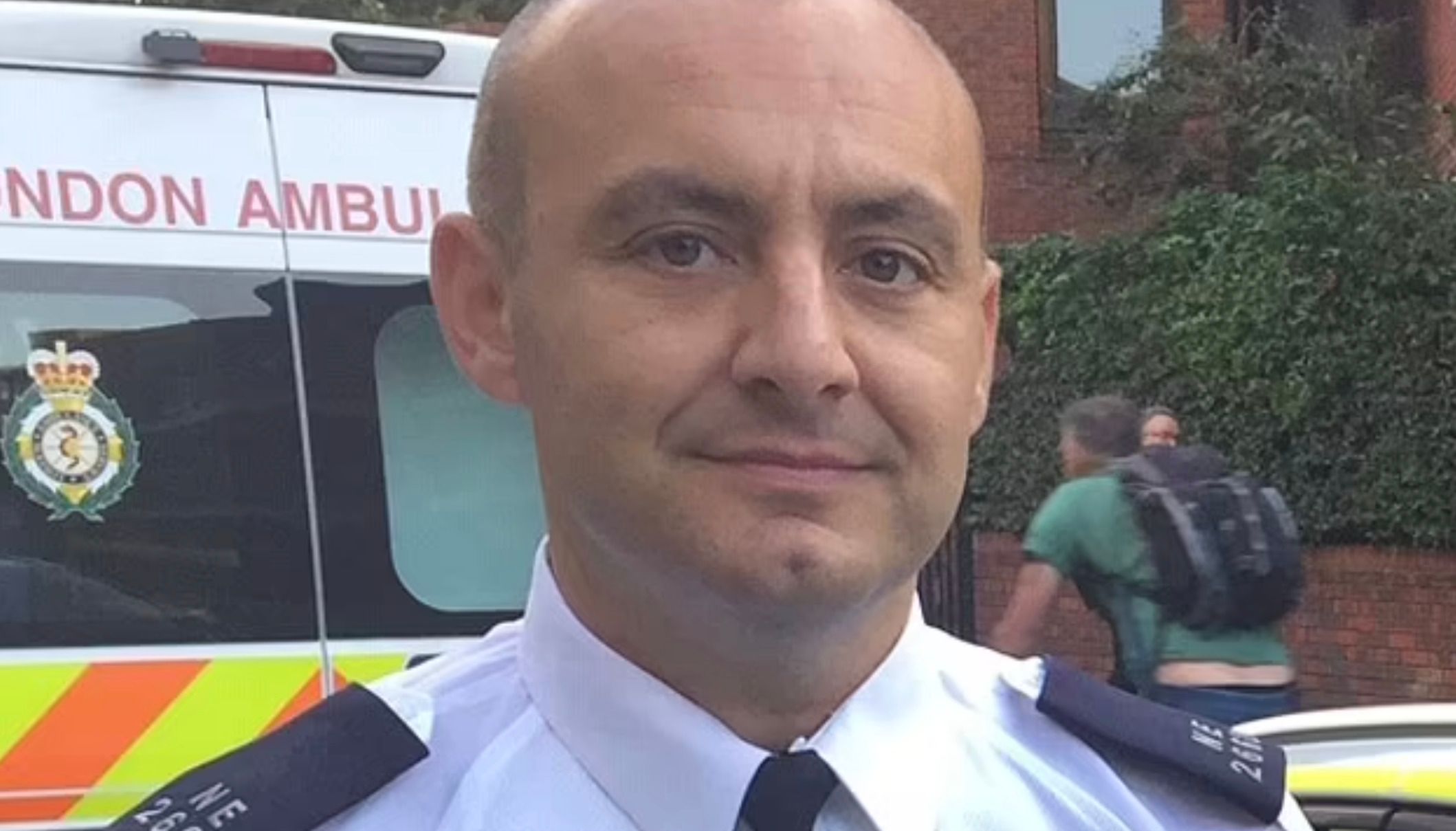 PC Jaffer, 47, was charged with misconduct in a public office over the pictures
However, Jaffer has now also been found to have sent racist WhatsApp messages claiming police would let off three 'white fellas' arrested on suspicion of assaulting a small group of Asian men - whom he described using the racist slur 'P*****'.
The officer said the Met would not contact the Asian victims regarding the incident, but would close the case anyway on the basis they were unwilling to cooperate with police, The Times reported.
An Independent Office for Police Conduct report said Jaffer's phone contained 'numerous incidences of racial discrimination and racist language' over a period in June.
Just five days after taking the pictures of Ms Henry and Ms Smallman, he wrote to a WhatsApp group about the incident: 'Five p*****. Two with bloody nose and the other three ran off but their car has been seized.'
'Three white fellas arrested for ABH but we have had a chat off the record.
'We will release them under investigation and close it later saying victim unwilling without contacting the p*****.'