Published: 07/09/2023
-
12:32
Updated: 07/09/2023
-
15:04
NIGEL Farage has revealed that he refused to be registered as partially disabled after major surgery following a near-fatal plane crash during the 2010 General Election.
He was reacting after Mel Stride, the Work and Pensions Secretary, said something needs to be about the number of people claiming state benefits.
---
The GB News presenter said: "These comments are backed up by the Prime Minister Rishi Sunak, making the point that actually for many people, going back to work is a good thing.
"If you're told you're too unwell to work and you're signed off by the GP, well, in many cases that leads to negative thoughts. It leads to you thinking somehow I'm a victim.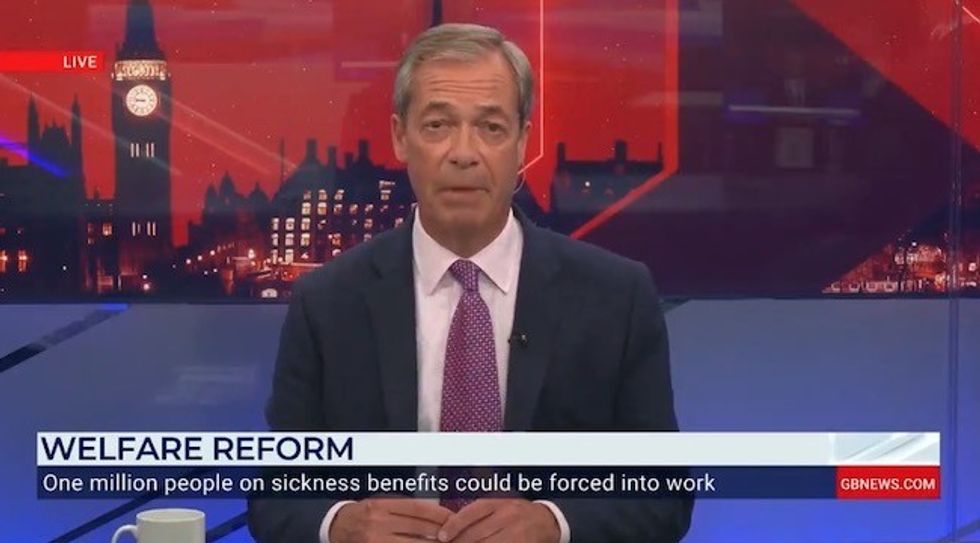 Nigel Farage reveals he refused to register as partially disabled following surgery after plane crash
GB News
WATCH NIGEL IN FULL BELOW
"And I know something about this, because after the aeroplane crash that I was involved in in 2010, when the X-rays came back, and I had major surgery, the neurosurgeon said, 'well, Nigel, with your condition if you want, I can sign you off as partially disabled' and I told him politely, where to go.
"You see, I think for many people, this is about a state of mind."
He said: "The figure has risen and it rose very, very sharply during and after the pandemic to 5.4 million. Just think about that, 5.4 million people in this country of working age who are not working but are receiving benefits.
"Out of that number, about 40% of them are on disability benefits of one kind or another. That's about 2.5 million people.
"Now, what the Minister is saying is, of course, for those who are severely disabled, for those who genuinely cannot work, we will, as a civilised country, give a safety net to those people.
"But what he's saying is there are plenty of those people who could, especially now with work from home, and flexible working, get back into the workplace."
Nigel added: "If the Government could provide a way to get a million people off disability benefits and back into work, that'd be an enormous benefit to the country…
"But there is one disappointment in what Mel stride has had to say, he doesn't intend for these changes to come in until 2025."