Published: 21/04/2022
-
15:25
Updated: 14/02/2023
-
11:43
Nigel Farage has slammed the family of Prime Minister Boris Johnson who he claims are "in bed with the Chinese Communist Party".
His comments come after Mr Johnson's father, Stanley, posted a picture on social media of him having lunch alongside China's Ambassador to the UK, Zheng Zeguang and his wife Hua Mei.
---
Alongside the picture, Mr Johnson wrote: "Delighted to entertain Zheng Zeguang and Madam Hua Mei to lunch at home in London today with Dale Templar Owen Gaye and Professor William Sutherland and Nicola Crockford."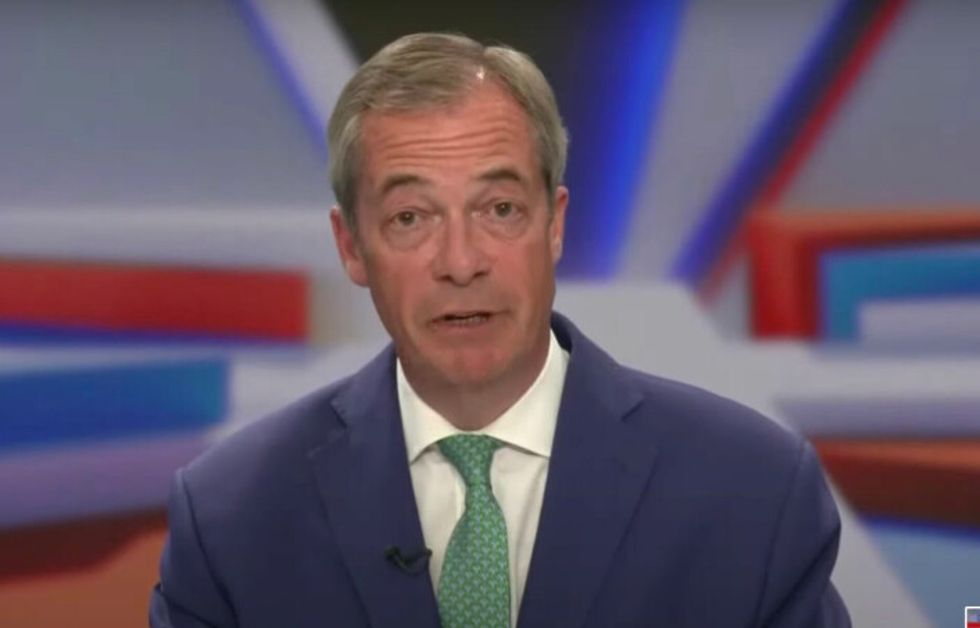 Nigel Farage has hit out at the lunch
GB News
The image sparked a response from GB News presenter.
In a tweet, GB News' Nigel said: "Even in these times it is good to see the Johnson family are still in bed with the Chinese Communist Party."
It comes as the Prime Minister faces continued calls for him to resign after receiving a fixed penalty notice for his role in the Partygate scandal, including from Labour Party leader Sir Keir Starmer during Prime Minister's Questions on Wednesday.
Sir Keir asked: "Does the Prime Minister actually accept that he broke the law?"
Mr Johnson hit back though, comparing Sir Keir to Labour predecessor Jeremy Corbyn after making a Doctor Who quip.
The PM said: "I think he is in some kind of Doctor Who time warp.
"We had this conversation yesterday, Mr Speaker, and I have explained why I bitterly regret receiving an FPN (fixed penalty notice) and I apologised to the House."
He added he would "get on with delivering for the British people" and "power out of the problems that Covid has left us"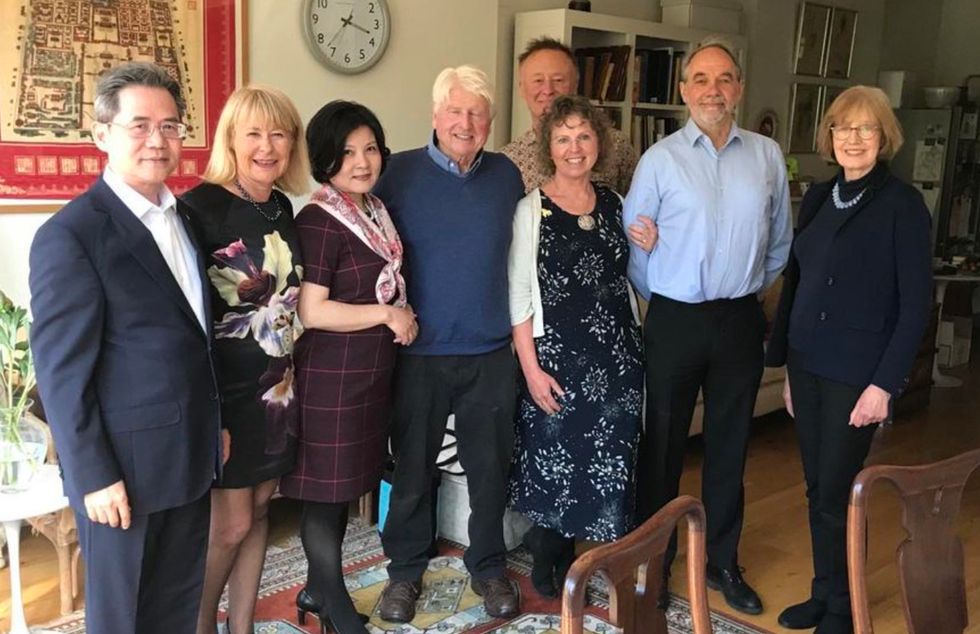 Stanley Johnson at lunch with China's Ambassador to the UK, Zheng Zeguang
Instagram/Stanley Johnson