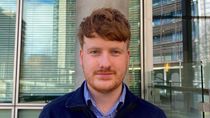 Published: 10/03/2022
-
20:49
Updated: 10/03/2022
-
21:30
Nigel Farage has compared the cancelling of an orchestra performance due to its links to a Russian composer, to the English throwing stones at Dachshund dogs in the UK in 1914 because of their German ancestors.
The Cardiff Philharmonic Orchestra (CPO) removed Russian composer Tchaikovsky from its programme of upcoming concerts, saying it would be "inappropriate at this time".
---
The decision was made "in light of the recent Russian invasion of Ukraine", according to a statement on the CPO's website.
The new programme will include John Williams' The Cowboys Overture, Dvorak's Symphony No.8 and a performance of Elgar's Variations On An Original Theme.
The move is the latest in a series of music resignations, cancellations and withdrawals that have been made since the Russian invasion of Ukraine.
Speaking on GB News, Nigel Farage said: "Is this turning into a complete anti-Russia or anti-Russian fest?
"Are we to take it out on all Russians now alive in the world including those living in the UK?
"Is it their fault that Putin has done what he's done?
"Could it be the fault of Russians who died 130 years ago? I don't think that it is.
"I sort of wonder whether we're getting towards the stage that people did in August 1914 when people threw stones at Dachshund dogs in the streets of the United Kingdom because they had German ancestors.
"Are we going a little bit too far, too fast? Are we getting frankly a little bit hysterical?
"Should Tchaikovsky be cancelled? I really, honestly, don't think so."