Published: 29/03/2022
-
14:37
Updated: 29/03/2022
-
17:14
UK Power Networks has reported that more than 5,000 households are being affected by power cuts in 37 postcode areas.
The blackouts which started at 12.30pm this afternoon appear to be hitting every London borough.
---
The power line company explained the lack of power had been caused by "fault on a high voltage underground electricity cable".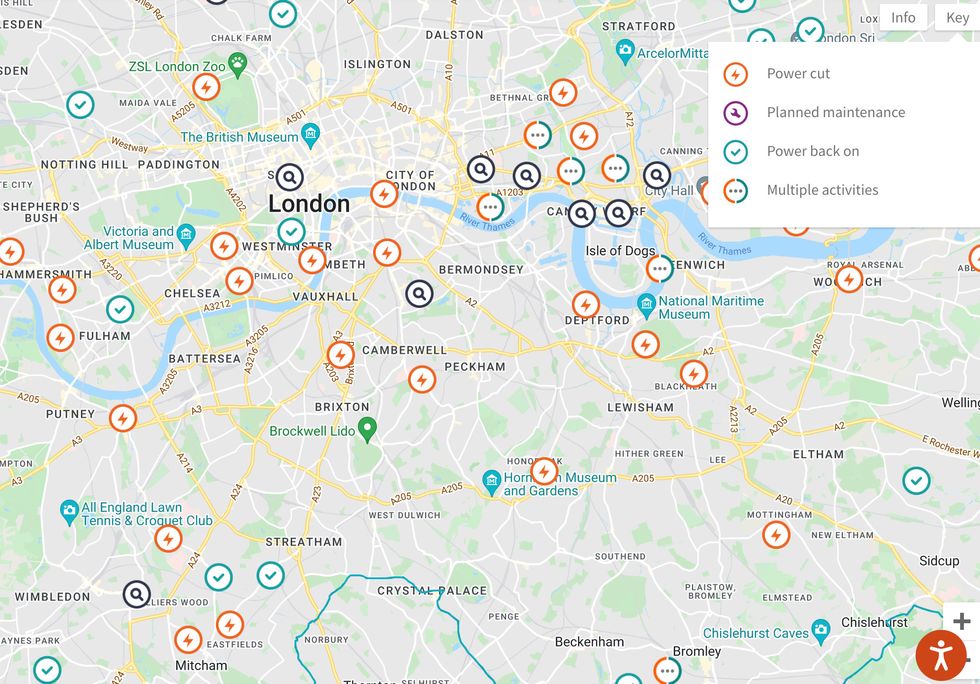 Power cut map
ukpowernetworks.co.uk
Outages are impacting neighbourhoods which are close to the Thames such as Vauxhall, Bermondsey, and Westminster.
Rotherhithe Tunnel, between Rotherhithe and Limehouse, has been closed due to the power outage.
UK Power Networks tweeted: "We're aware of a power cut affecting the E1, E1W and E14 areas of London.
"Our engineers are working to get the power on as soon as possible."
The outage is causing major disruption on the roads and a number of tunnel crossings are also closed.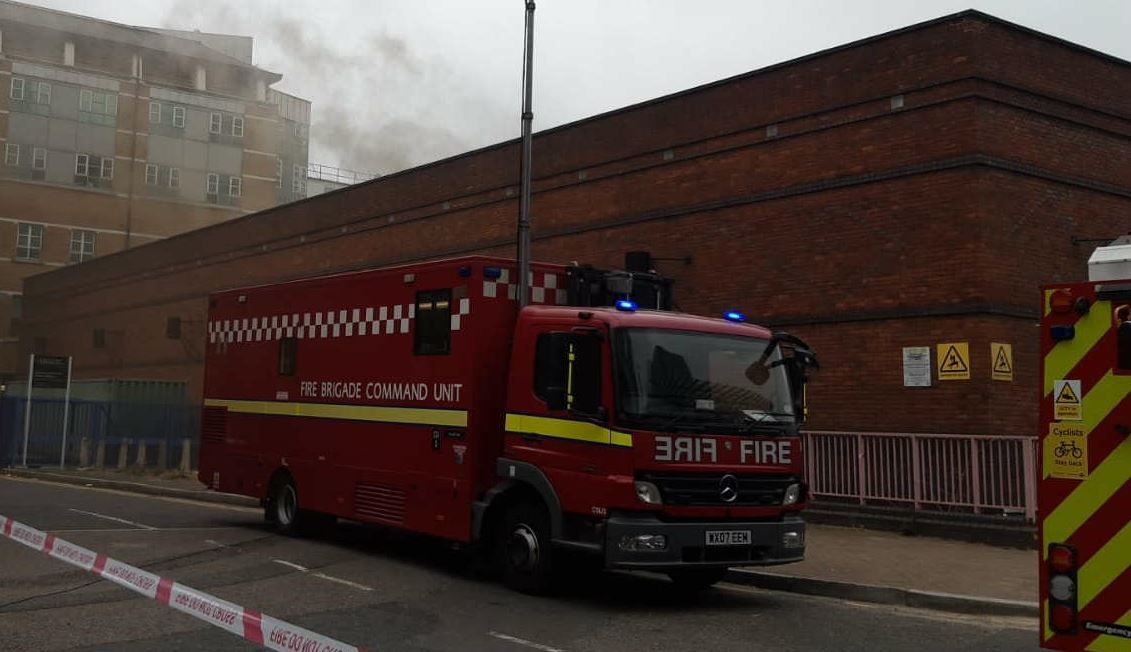 The London Fire Brigade tweeted "The DLR line is suspended and Rotherhithe Tunnel is also closed whilst crews continue to tackle the fire at an electrical substation in Poplar."
LFB @LondonFire
The fault was expected to be fixed between 2pm and 3pm, however UK Power Networks updated the website after 3pm with a message saying the problem will be fixed at a time "to be confirmed."
The power cut could have been caused after a major fire in Poplar, where part of an electrical substation has been ablaze.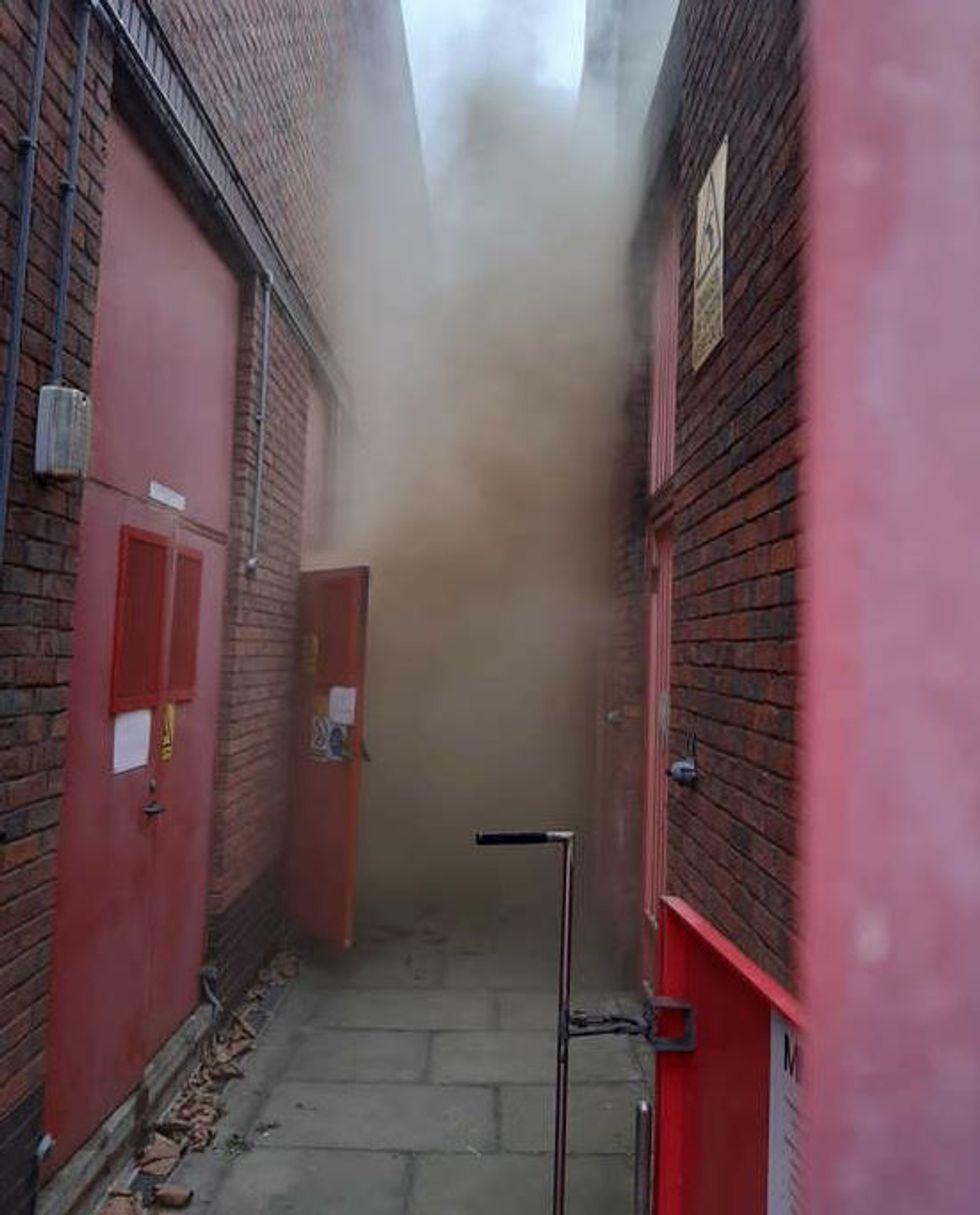 London Fire Brigade tweeted at 4pm 'There are now 10 fire engines and around 70 firefighters at the scene of the fire in #Poplar. Crews are continuing to work to bring the blaze under control'
LFB @LondonFire
A London Fire Brigade spokeswoman said: "Four fire engines and around 25 firefighters have been called to a fire at an electrical substation on Castor Lane in Poplar. Part of the ground floor of a two-storey electrical substation is alight. A 25-metre cordon is in place as a precaution."