By Tom Evans
Published: 17/07/2022
-
16:37
Updated: 14/02/2023
-
10:49
The "sexualised" appearances of men dressed as women have provoked fury.
Drag Queen Story Hour UK will visit almost 70 events in 20 areas across Britain.
---
Starting later this month, the group will run sessions for three to 11-year-olds.
Sab Samuel, a 27-year-old male children's author who performs as Aida H Dee in a sequined dress, runs the project.
The classes claim to "teach inclusivity" and encourage attendees to "get fabulous".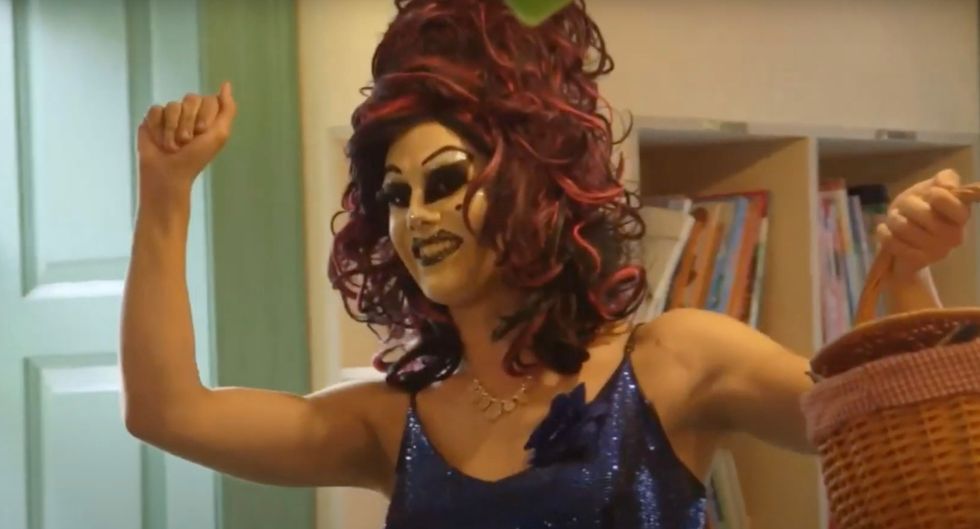 Screenshot from a promotional video of Drag Queen Story Hour UK
Drag Queen Story Hour UK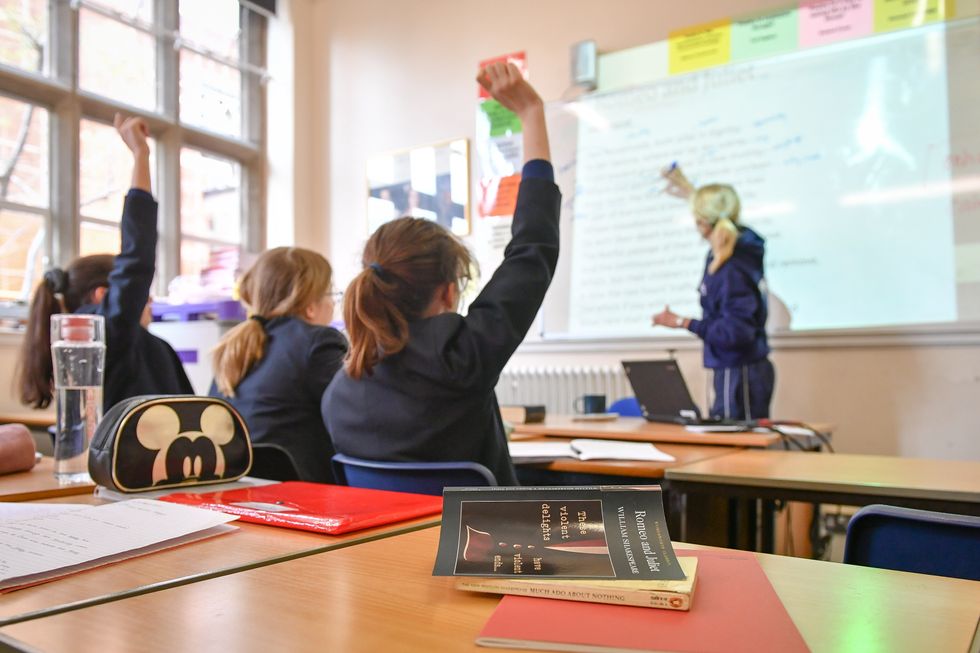 Primary school students will be treated to the classes
Ben Birchall
They will begin at Reading Borough Council libraries on July 25 and will involve 3,000 children.
But the proposed classes sparked anger from parents, with some even trying to block-book tickets to stop the shows from going ahead.
They have sent model letters by the Family Education Trust charity, telling councils the sessions are "highly inappropriate given that the images of men dressed as women are highly sexualised".
The letter, according to The Telegraph, adds: "To try to blind children to one of the most basic facts of human existence can only be described as a form of child abuse.
"Children who experience gender identity issues need careful and sensitive care, not wholesale indoctrination."
The classes were also dubbed an "abuse of power" by The Safe Schools Alliance, a campaign group of teachers and parents.
They added that the classes are at odds with the Department for Education guidance, which insists upon "evidence-based" teaching.
The summer tour is visiting council libraries in areas such as Crewe, Bristol, Cornwall, Brighton and Hove, Portsmouth, Leeds, Cardiff, Rochdale, Bolton and Somerset.
The drag queen storytime movement began in the US in 2015, billed as an attempt to promote "queer role models" and the "gender fluidity of childhood".
In a statement, Drag Queen Story Hour UK said every performer was DBS checked – a check for a criminal record – and put through safety training, and that its shows were "not night-time cabarets".
Its "performances are very similar to pantomimes, except they are explicitly literacy-focused and support inclusivity in communities and an interest in reading", a spokesman said.
The spokesman added: "Parents who have attended previous performances at other libraries in the country have shared very positive feedback about the event, its suitability for younger audiences, and their children's enjoyment of it."