By Max Parry
Published: 30/03/2022
-
21:19
Updated: 31/03/2022
-
09:54
Broadcaster and journalist Jonny Gould has told Nigel Farage he was subjected to "appalling racism" after expressing a "personal" view about taking the knee.
In an exclusive interview, Mr Gould told the GB News presenter: "I spoke out about it on a personal basis."
---
The broadcaster then claimed he was racially abused for expressing these views.
"I was subjected to appalling racism," the Aston Villa fan said.
Mr Gould also discussed the Premier League's stance, in the wake of the murder of George Floyd.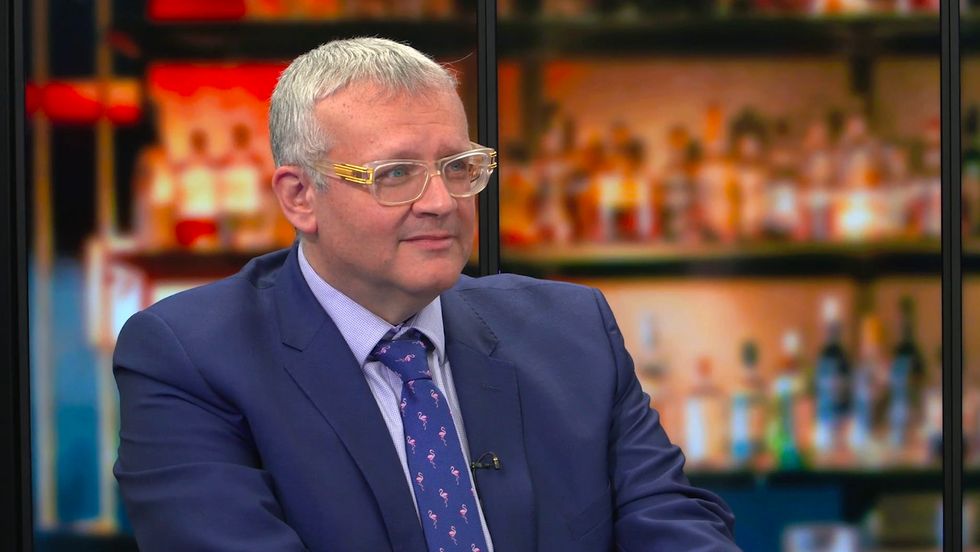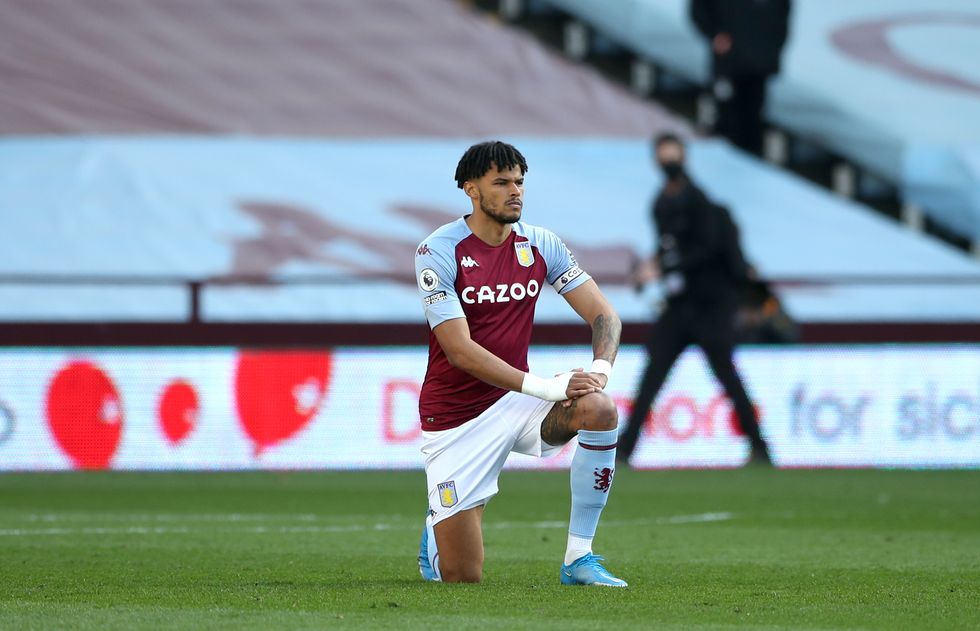 Aston Villa's Tyrone Mings takes a knee prior to the Premier League match at Villa Park, Birmingham. Picture date: Sunday April 4, 2021.
Nick Potts
He argued that football supporters failed to adequately research Black Lives Matter.
"We didn't do our due diligence about them at all," Mr Gould said.
He continued: "Richard Masters at the Premier League decided it was a good idea."
Discussing the continued taking of the knee by Premier League players to the start of matches, the broadcaster commented: "That knee thing still happens.
"And now what they've done is put it into the hands of the players to decide when it's going to stop."
Asked what he made of players taking the knee, Mr Gould said: "That knee thing, it's a problem."
Villa defender Tyrone Mings hit out at Home Secretary Priti Patel last year after she described players taking the knee as "gesture politics".
Following racist abuse directed at England players following the Euro 2020 final defeat at Wembley, the centre-back of Priti Patel: "You don't get to stoke the fire at the beginning of the tournament by labelling our anti-racism message as 'Gesture Politics' & then pretend to be disgusted when the very thing we're campaigning against, happens."