By Jack Walters
Published: 18/09/2023
-
20:31
Updated: 18/09/2023
-
22:33
Roger Whittaker has died aged 87 as tributes pour in for the folk singer best-known for Durham Town.
Whittaker's website currently provides fans with the opportunity to pay tribute to the expert whistler.
---
It also suggests the musician's death was recent as it includes the dates 1936 and 2023 beside an image of the folk singer.
Whittaker sold nearly 50 million records around the world during his illustrious career.
He was born in the Kenyan capital Nairobi to English parents and moved to the United Kingdom in 1959.
However, East African music left its mark on Whittaker's childhood.
He explained: "In over 30 years of singing and playing musical sounds - the wonderful drumming, and those marvellous, infectious rhythms - have played a great part in everything I have ever written and sung."
A total of 165 people have so far shared their condolences and noted Whittaker's significant influence in recent decades.
LATEST DEVELOPMENTS:
One person said: "Roger's music has always been a part of my life.
"I am very blessed to have been able to be born in a time where his music is a part of our lives."
Another wrote: "His soothing voice always puts you in a warm mood.
"He will be so very missed but thank goodness his music will live on.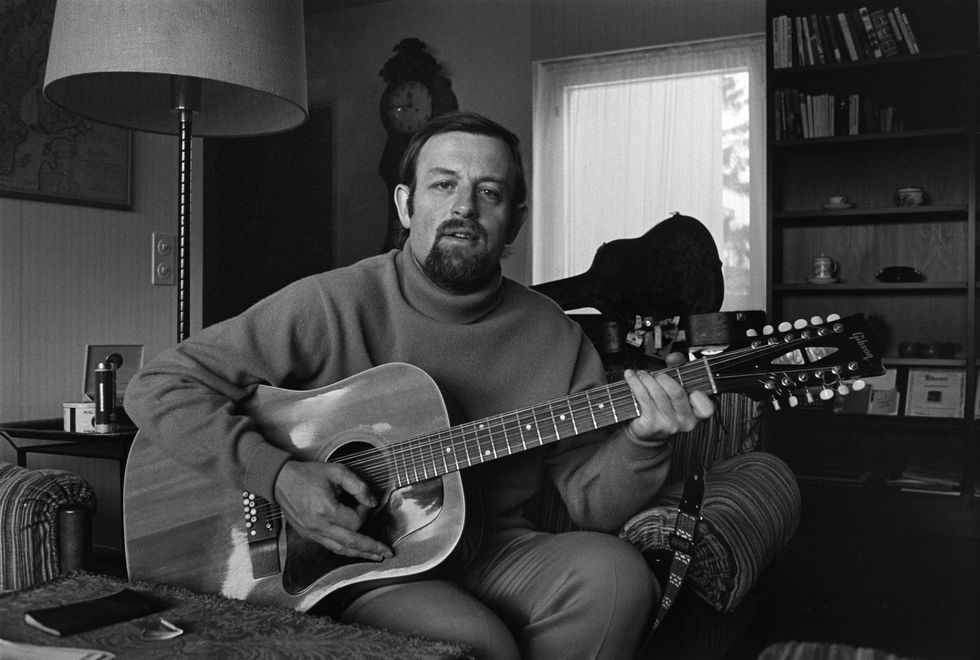 Roger Whittaker in 1971
WIKIMEDIA COMMONS LICENCES
"My sincere condolences to his entire family.
"He was truly a great performer and a genuinely nice man."
A third added: "This feels like a personal loss. I was privileged to see Roger in person twice.
"To enjoy his humour, his velvety voice, his international talent.
"A beautiful person and a matchless performer. Rest in peace."