By Alex Davies
Published: 19/09/2023
-
14:39
Updated: 19/09/2023
-
16:01
BBC director-general Tim Davie has announced a review of Russell Brand's time at the corporation will take place after the comedian faced allegations of sexual assault, rape and emotional abuse.
Brand has denied any criminal wrongdoing and claimed all of his sexual relationships have been consensual.
---
Davie has appointed Peter Johnston, the director of editorial complaints, to helm the review and the corporation aims to release an interim update within the next few weeks.
Johnston's review is set to examine any complaints against Brand, what was known to bosses, and what was done in response.
The BBC's review will also look into the allegations by one of the four women who came forward as part of the investigation conducted by The Times, Sunday Times and Dispatches which claim a BBC company car was used to transport her to Brand's home when she was just 16.

Brand resigned from his post as a presenter on BBC Radio 2 in 2008 after the 'Sachsgate' scandal.

The incident took place shortly after Davie was appointed BBC director of audio and music in 2008, and the now-director-general has faced questions as to whether the BBC could've done more regarding the allegations.
A BBC insider has since said to The Independent: "The BBC was keen to move on and consider the matter closed after Sachsgate.
"But that could have been an opportunity to look at complaints made by staff that weren't investigated and make sure nothing like it ever happened again."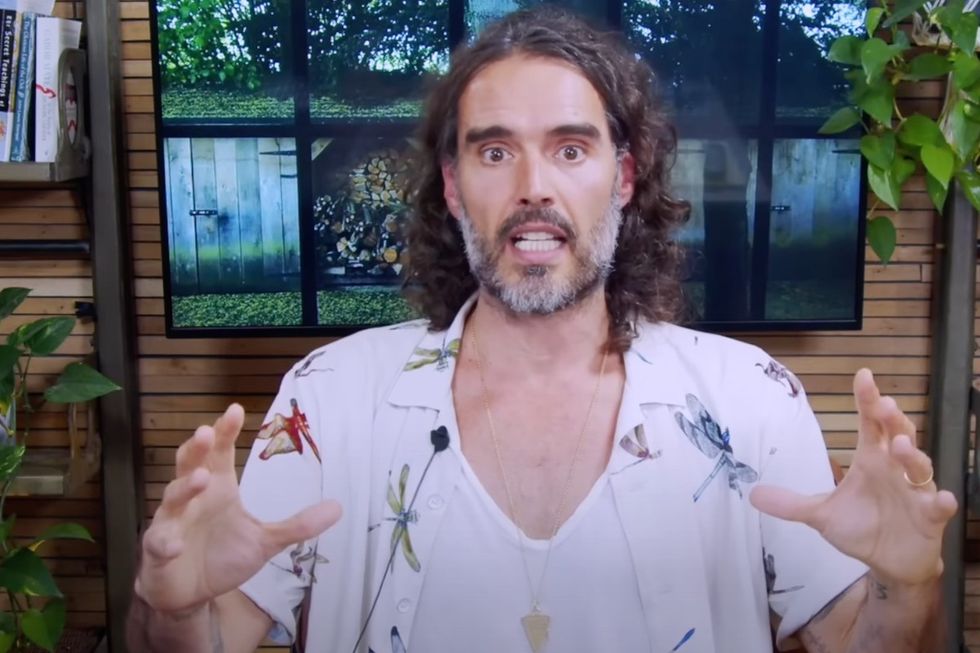 Russell Brand denied the allegations made against him
YouTube/Russell Brand
During the Dispatches documentary that aired on Channel 4, it was claimed the BBC didn't respond to the show when asked about the complaints potentially being ignored by senior members of staff.
However, the Beeb did go on to release a statement following the documentary's broadcast in which it stated it was now "urgently looking into the issues raised".
As well as seeing any content featuring Brand removed from the BBC's streaming services, the comedian has also been banned from making money from his YouTube channel.
The fallout of the allegations has also seen Brand dropped by his publisher and talent agency as well as women's charity Trevi cutting ties with the 48-year-old.