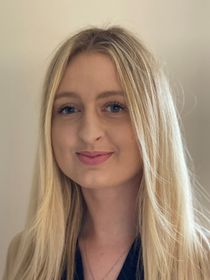 Published: 31/01/2023
-
16:06
Forecasters are warning Britons to brace for temperatures as low as -10C, icy winds and snow as wild winds dubbed the "North Pole donut" are set to hit.
The 3,000-mile-wide circle of winds will bring chills and snow to Britain in February.
---
Weather experts are expecting cold air to trickle south after the loop of Polar Vortex winds weakened this week – letting out bitter air trapped inside the Artic Circle.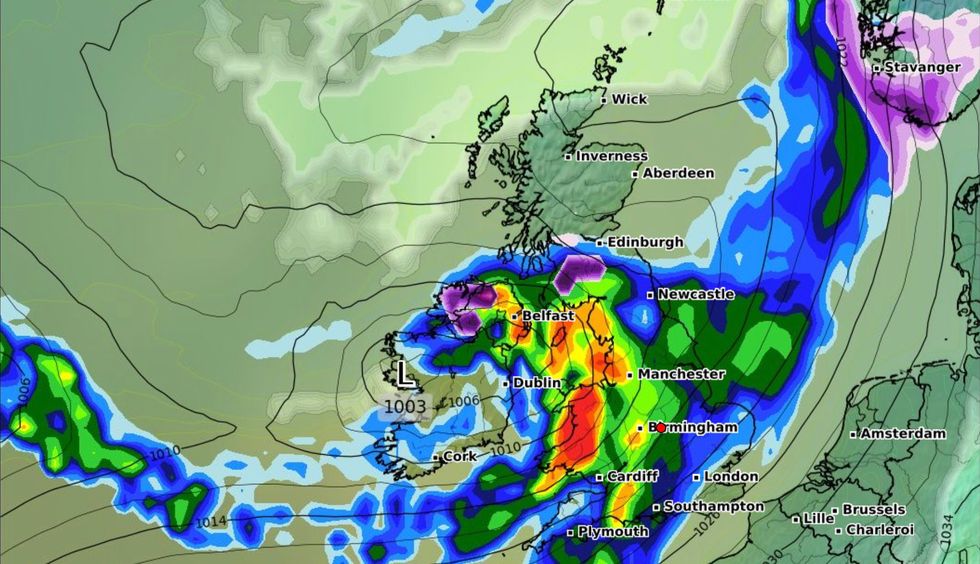 Forecasters are warning about huge circle winds called the 'North Pole donut'
WXCHARTS
Changes in the Polar Vortex can cause a weaker jet stream which causes more frequent cold air from the Artic.
Alex Deakin from the Met Office said: "The donut of strong winds at the Pole is the polar vortex. And there's a weakening of the Polar Vortex."
Forecasters warn of snow flurries this weekend, with a mix of milder conditions and cold snaps with frost overnight.
The Weather Outlook forecaster Brian Gaze said: "A February cold spell would see -10C possible with snow risks. February has traditionally seen some of Britain's coldest weather."
Northern parts of the UK will continue to see unsettled weather conditions from February 3 to February 12.
Showers and longer spells of rain with strong winds are likely in the North, particularly in parts of the north-west.
While southern areas should expect drier conditions with light winds and overnight fog patches.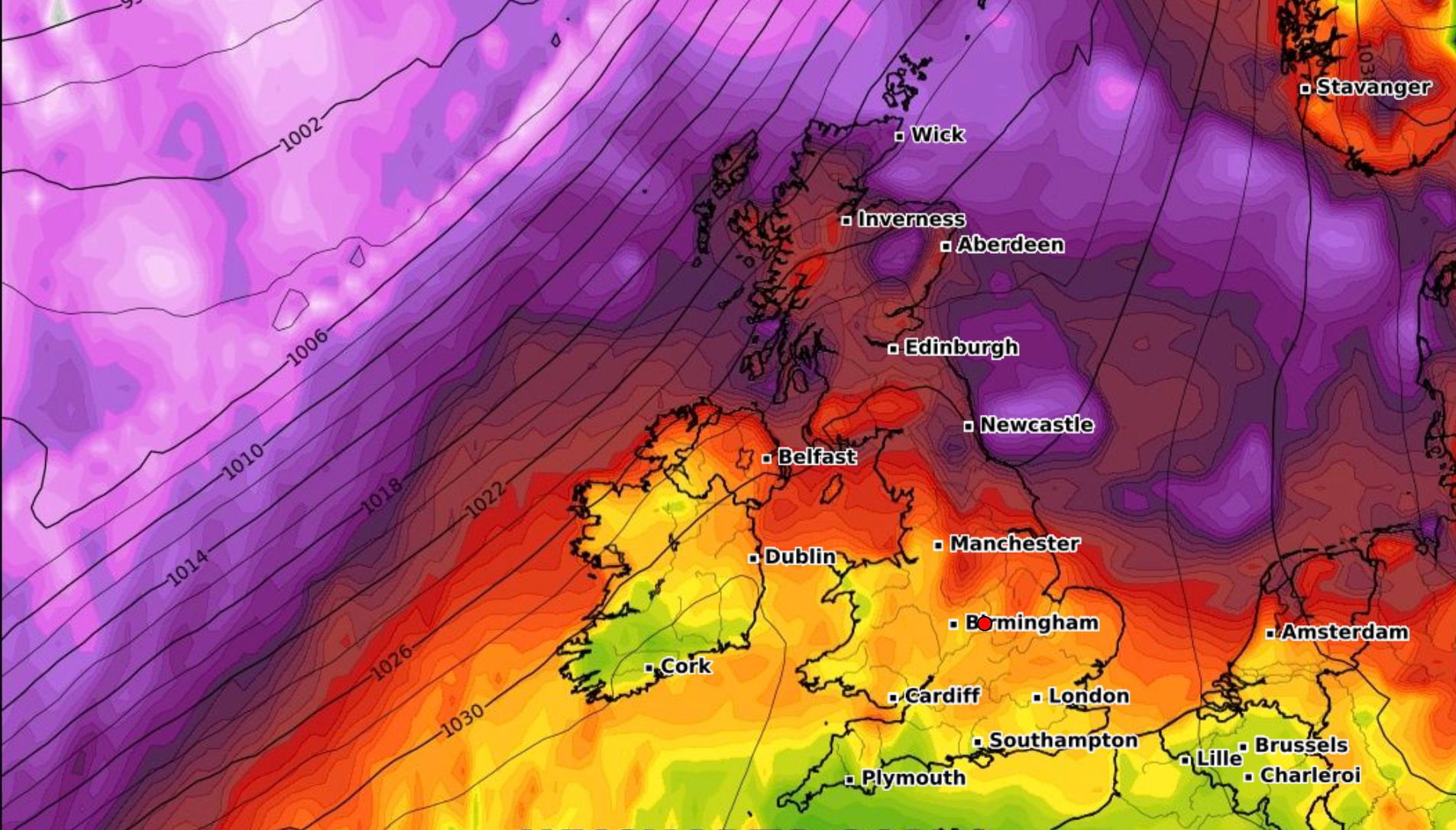 The North of England will see more unsettled weather conditions
WXCHARTS
From February 13 to February 27 there will be a regional split between the north and south.
The long-range forecast says: "Unsettled conditions are more likely to dominate in the north while the south remains settled and drier.
"A spell of more widely spread wet and windy weather is likely to persist for several days across all areas, although wettest conditions will focus in the west."