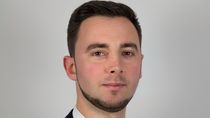 By Dan Falvey
Published: 10/04/2023
-
15:21
Updated: 10/04/2023
-
15:21
"An unstable cyclonic showery westerly flow" passing through the UK clearing the way for thunderstorms, according to meteorologists.
In an alert from NetWeather, forecasters said an "unseasonably strong jet streak" of winds as high as 180mph would surge across southern Britain.
---
The weather provider only issues a thunderstorm alert when it thinks to conditions meant there is "a risk of storms or severe convective weather".
NetWeather's Nick Finnis warned: "An unstable cyclonic showery westerly flow will cover much of the UK and Ireland on Monday, following frontal system clearing the east by early afternoon.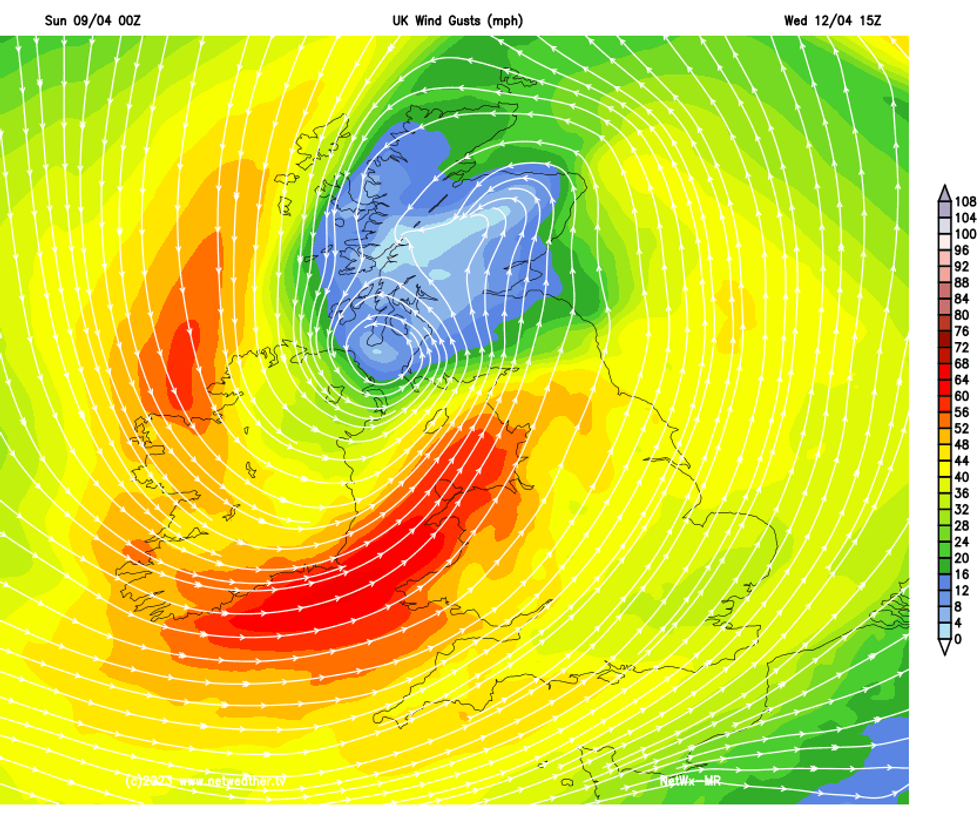 The jet stream will clear the way for thunderstorms
NetWeather
"This will support heavy showers and scattered thunderstorms to develop here from surface heating creating steep lapse rates.
"Any storms may organise into clusters or convective lines parallel to the wind streams to produce isolated severe weather – namely strong convective gusts of 40 to 50mph, marginally large hail (one to 2cm), localised flash flooding and, where surface winds back ahead of troughs, an isolated tornado.
"Thunderstorms will also be possible across northern England, but less likely to produce severe weather here with weaker shear."
The Met Office said in its own forecast for today: "Spells of locally heavy rain clear eastern England through the morning; blustery showers following for most.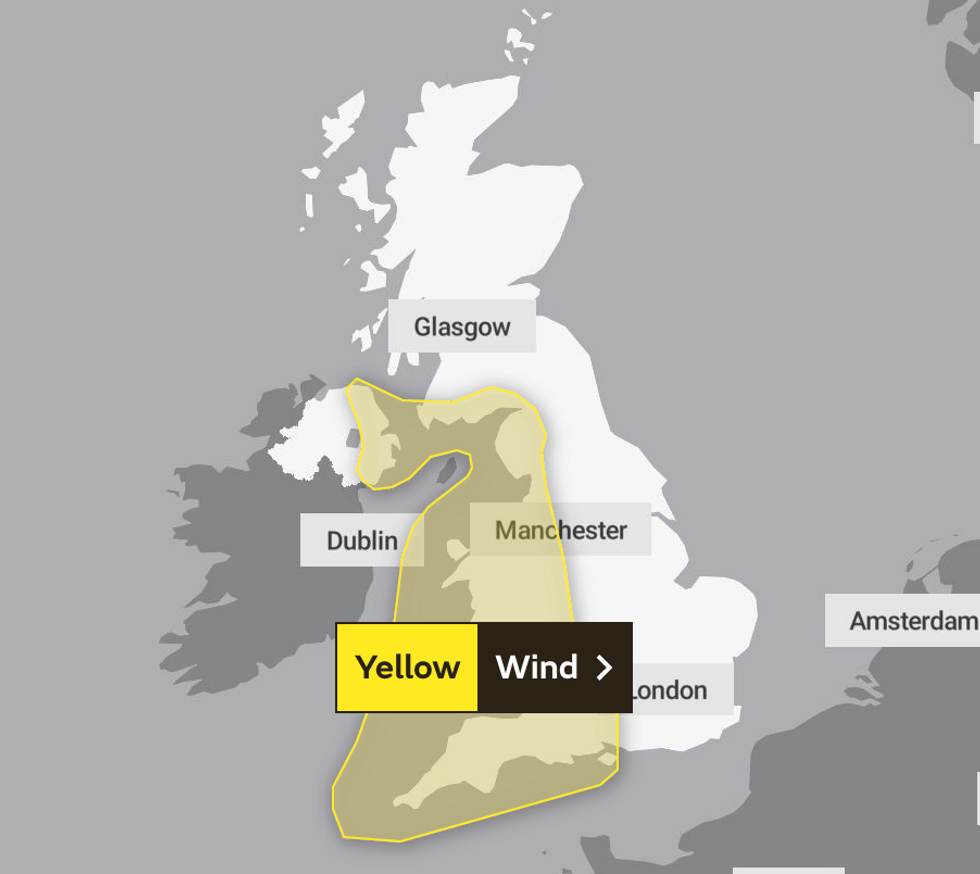 The first weather warning comes into place at 3pm on Tuesday, April 11Met Office
"Showers at times organised, with risk of hail and thunder, and lasting well into the evening.
"Temperatures near normal, but tempered by brisk winds."
The thunderstorm warning expires at 6am tomorrow.
Tomorrow the high winds will return, with the Met Office having issued two yellow weather warnings for Tuesday and Wednesday.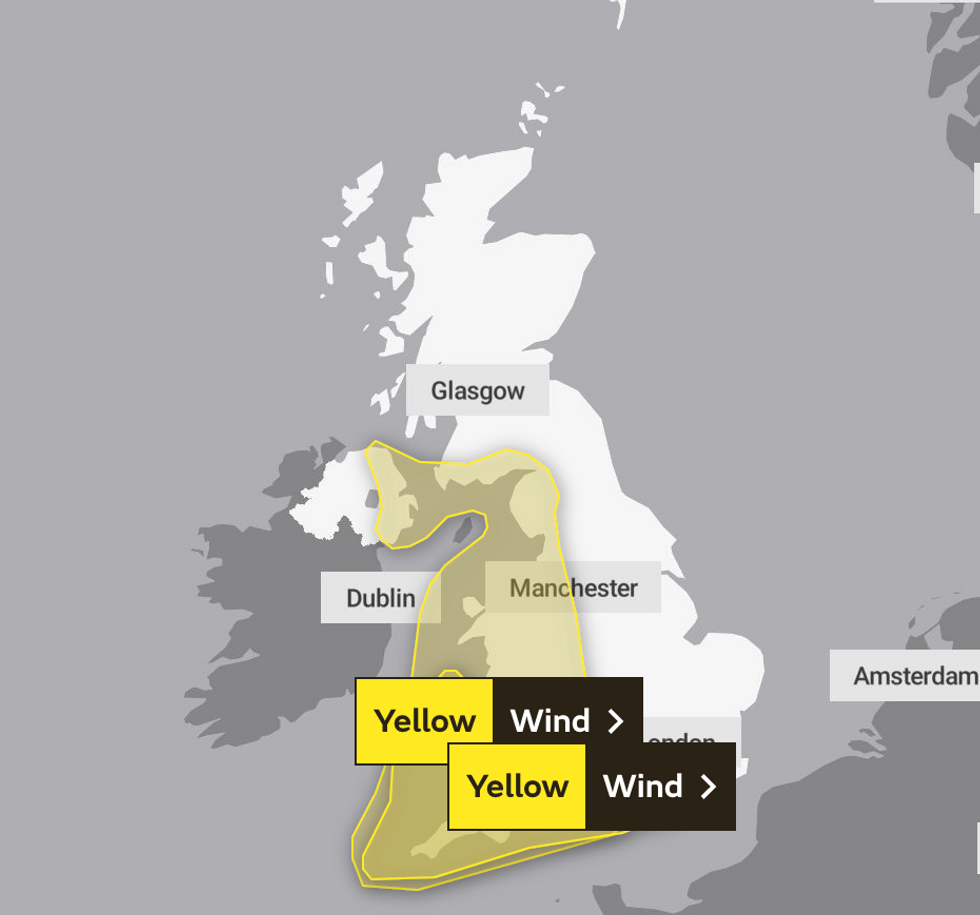 A second weather warning is in place from the morning of Wednesday, April 12Met Office
The first warning covers Wales, Northern Ireland and the west of England and puts the area on notice of high-speed gales from 3pm on Tuesday, April 11 to 3am on Wednesday, April 12.
The second yellow warning is for Cornwall and the south west of England, with Britons told to expect winds of up to 70mph on Wednesday, April 12 between 6am and midnight.
The conditions risk causing power-cuts and travel chaos, the national weather service added.