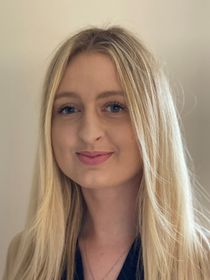 Published: 28/04/2023
-
14:33
Updated: 28/04/2023
-
14:34
Britons could see temperatures surge to 18 degrees this bank holiday weekend but are warned that heavy rain and thunderstorms could hit.
Warmer temperatures are to sweep in from the Atlantic bringing sunshine to some parts of Britain across the weekend.
---
The Met Office said London could see highs of 21C, with Deputy Chief Meteorologist Chris Almond saying: "By Friday temperatures will have increased so that we will see values around 18-21C across parts of the UK."
It means the UK is likely to experience its warmest weather so far this year - beating its current high of 20.2C recorded on April 17 in Kinlochewe in the Scottish Highlands.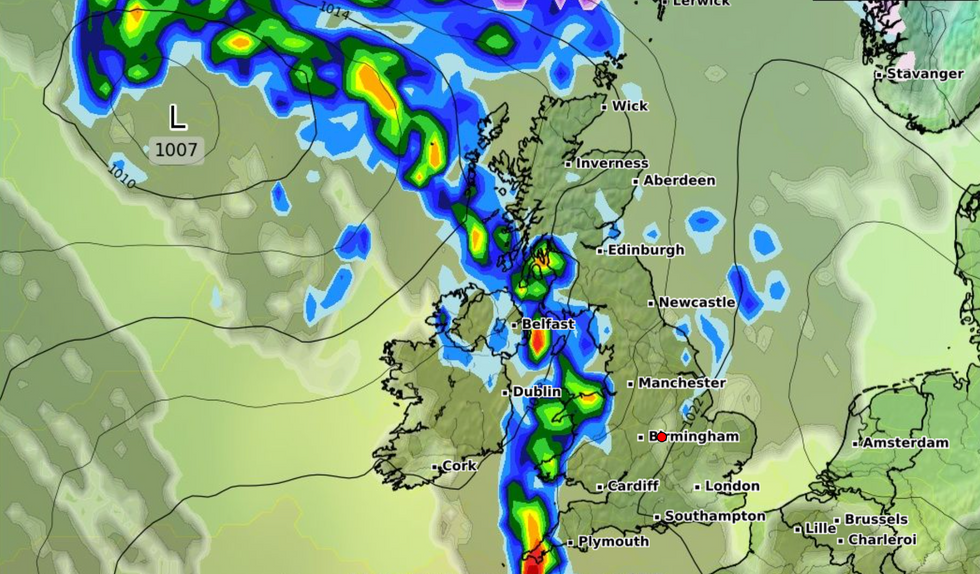 Rain is expected to sweep across northern England later into the bank holiday weekend
WXCHARTS
Conditions in northern England are expected to be more mixed with highs of 13C amid drizzly rain and cloud cover.
The Met Office say that the long period of cloud and drizzle will be replaced by bright spells and pleasant sunshine for much of the country from Friday evening.
However, moisture from the Atlantic is predicted to spread from Saturday afternoon, sparking some heavy showers in places.
Saturday is set to see afternoon showers and possible heavy downpours with more showers and potential thunder on Sunday.
Meteorologist Alex Deakin said: "It's a bank holiday weekend and it is going to get warmer, but it's been such a cold week, that wouldn't be too hard.
"There will be some heavy showers around but still plenty of dry and bright weather to be had as well.
"We are not tapping into the heat across Spain and Portugal, what's happening here is a big area of low pressure out in the Atlantic is wafting in south-westerly winds.
"So that's why it's turning warmer but swings off the Atlantic bring moisture."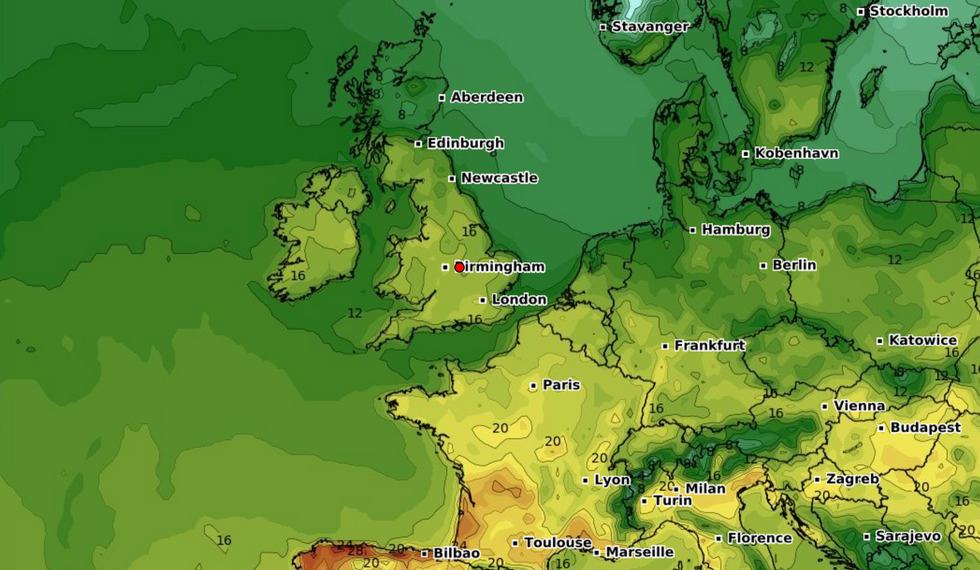 Temperatures are predicted to heat up from Friday afternoon
WXCHARTS
Monday will see cloudy skies for much of the north with outbreaks of rain while the south will see cloudy conditions and a few showers.
Showers will clear in the east but will be heavy at times with thunder as temperatures remain warmer.
Conditions are expected to become more settled on Tuesday as high-pressure moves in.