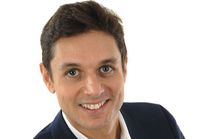 A super-typhoon smashing Asia could be about to trigger a weather U-turn on this side of the world, kick-starting a long-awaited British summer heatwave.
UK temperatures are expected to nudge 30C before the middle of June as a gush of warm air from the south sends chilly easterly winds packing.

---
A mammoth tropical storm hurtling towards Japan threatens to fire-up the jet stream to shift high pressure stifling temperatures in parts of eastern Britain.
It comes as Government forecasters ramp up predictions for a hotter-than-average summer from 35 per cent to 45 per cent – double the normal 20-per cent chance.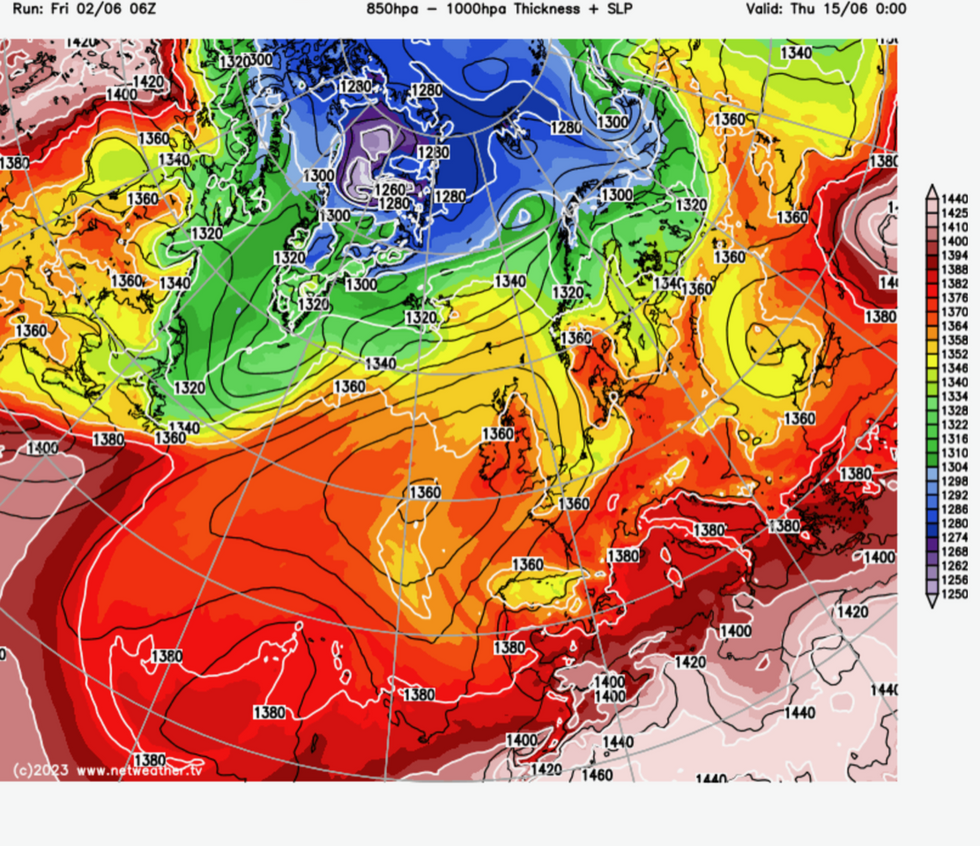 Heat hits Britain
NetWeather
Independent weathermen have also warned of another possible 40C heatwave over the coming months.
Jim Dale, meteorologist for British Weather Services, said: "By the end of next week, I think we could well be heading towards the mid- to high-20Cs, and with a push, 30C.
"This just needs a change in wind direction and the opportunity for the sunshine, which is strong at this time of year, to start coming through.
"In the longer term, we think there is about a 35-per cent chance that we could see 35C this summer, and 10-per cent chance of 40C.

"There is definitely the risk for significant heat spikes during the coming months, although this is more likely to be in July and August."
While parts of the country this week have enjoyed 25C sunshine, the rest of Britain has shivered in a chilly northerly breeze.
As western regions lap up the warmth, high pressure wedged close to Scotland is pulling colder Arctic air across eastern Britain.
This could be about to change, however, as the jet stream strengthens and pushes the high out of the way, allowing warmer air up from the south.
One driver might be super-typhoon Marwa, which after mauling the western Pacific territory of Guam and the Philippines is now heading to Japan.
The typhoon, which has hit wind speeds of 120 km/h, is the strongest of the year so far and the most significant to hit the region at this time of year.
It shows signs of pushing into the jet stream to strengthen it on its Atlantic path and shift high pressure to allow temperatures in Britain to soar.

Met Office meteorologist Alex Deakin said: "Our weather patterns could be shifted by something else.
"The jet is stuck in a waving pattern in the moment which is why we are not seeing much in the way of movement in our weather pattern.

"Typhoon Mawar could interact with the jet stream and energise the jet stream as we go into the weekend and into next week.
"This is the kind of thing that can mix things up, and this could have an effect across the Atlantic.
"It wouldn't be until at least the middle part of June until we see something. It could potentially have a knock-on effect on our weather over the next 10 to 14 days."
The Met Office's three-month contingency outlook predicts a 45-per cent chance of hotter weather until August.
While heatwaves are not guaranteed, Met Office forecasters say there is a greater-than-average likelihood through the coming months.
Temperatures could hit the 35C-mark by the next month according to some forecasters.
Exacta Weather's James Madden said: "We can expect an uptick in temperatures later next week with some potentially hot conditions for many.
"Maximum temperatures could approach that 30C mark, and we are still expecting a 'high confidence' heat surge around mid-July.


Latest Met Office summer outlook
Met Office
"This could see the 30-35C barrier breached in several days of potentially excessive heat and extremely high humidity for most and if not all parts of the country."
Dale, author of 'Weather Or Not?', said the effect of Typhoon Mawar on the UK weather is still uncertain.
He said: "It could get caught up in the jet stream and intensify it.
"But it has to travel across the world first, and then it is not certain exactly how it will change the synoptics.
"It could bring a change to warmer weather, but it might drive cooler conditions."