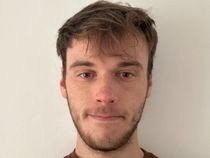 A fresh bout of downpours is set to pummel the UK with three flood alerts in place.
The Environment Agency warn large parts of the coastline are of particular concern as rain moves in from the west.
---
Authorities have called on residents in Cumbria, Tyne and Wear and Somerset to "act" and put together a "plan" as three separate 30-mile stretches of land prepare for "heavy and thundery" downpours.
The Tyne and Wear coastline is one area subject to a flood alert, which was issued today. The North Sea may overflow as more rain is predicted in the region, leaving parts of the Northeast of England vulnerable.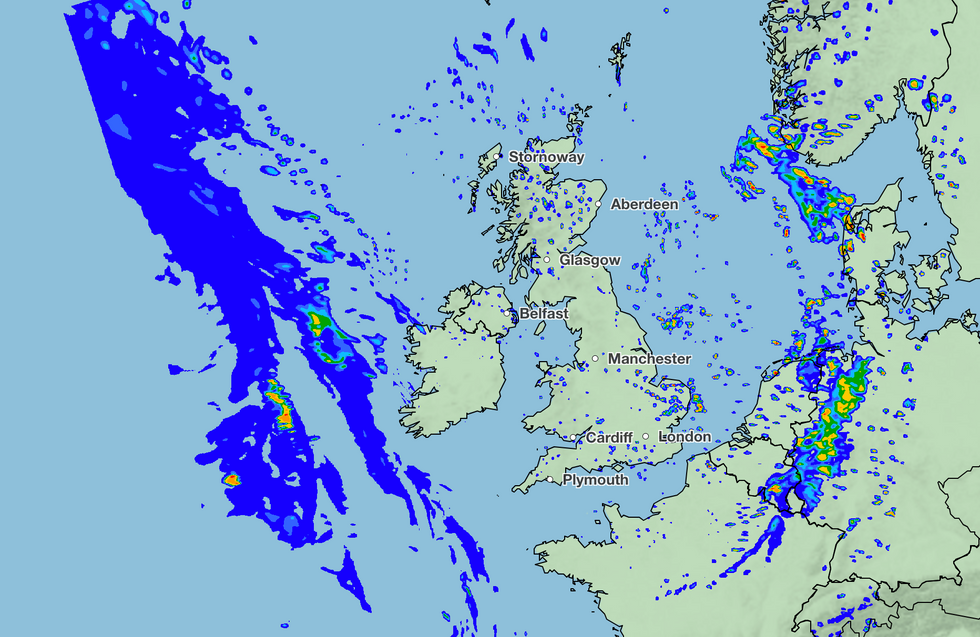 Britain is set to be battered by a rainy weather front
MET OFFICE
Settlements along the Cumbria coast have been urged to prepare for flooding from the Irish Sea during the next 24 hours.
Low-lying areas, such as Allonby, Marypoty and Workington, are at particular risk as an incoming deluge threatens to wreak havoc.
LATEST DEVELOPMENTS:
In each of the warnings, the Environment Agency's website said: "Flooding is possible in this area. Monitor local water levels and weather conditions.
"Avoid using low-lying footpaths or entering areas prone to flooding. Start acting on your flood plan if you have one."
No weather warnings have been imposed by the Met Office, as of yet.
The UK's national weather service is monitoring the situation, saying: "A mixture of sunshine and scattered showers, with the odd heavy shower possible, especially in eastern England.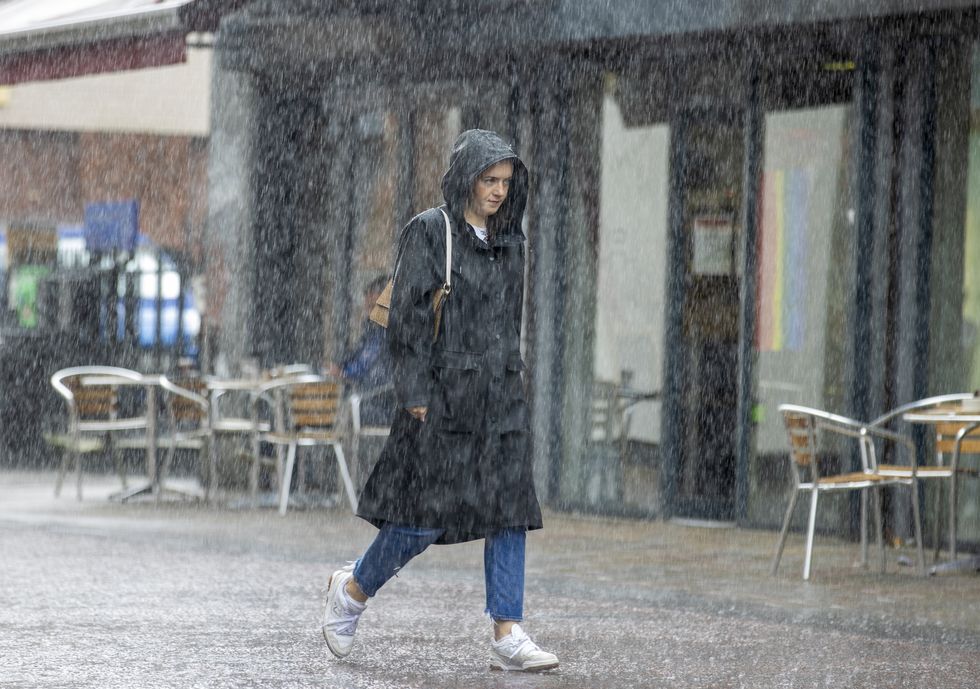 Brits can expect rain all throughout Friday
PA
"Many southern and western areas however turning drier by the afternoon."
It comes as Hurricane Idalia made landfall in Florida.
Governor Ron DeSantis called on residents to act on evacuation warnings with high winds, up to 30cm of rain and potentially deadly storm surges moving in.
GB News' Home and Security Editor Mark White said the best option for people in the area is to "try and hold out".
"When it's at the point of no return, when it's one or two hours away, you've just got to try and hold out", he said.
"It's gone from a tropical storm as it was approaching Cuba to a category four storm with sustained winds.
"There have been 11 tornado warnings for areas around this big bend around the north west coast of Florida.
"It will remain a hurricane as it stays inland for quite some time."